Retirement choices never more difficult as retirees face significant challenges
Aegon Press Team
Tuesday, 1 December 2020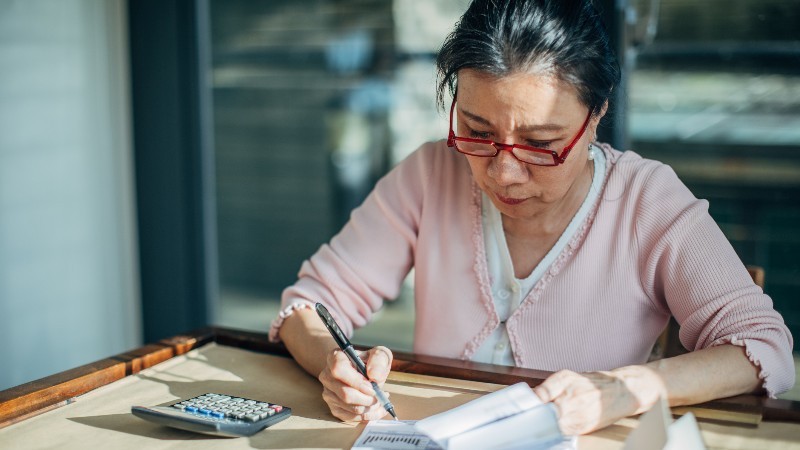 UK savers continue to give annuities the cold shoulder in favour of drawdown, compared to other European countries
But only 1 in 10 (9%) would consult an adviser when taking important decisions about converting retirement savings into an income
Decision making made more risky by limited financial understanding
According to Aegon's global retirement study, pension savers in the UK risk poor retirement outcomes when they convert their savings into an income. With the traditional annuity approach offering historically low levels of guaranteed income, the preference of retirees is for drawdown, which means taking on a wide range of investment decisions. Worryingly, many are doing so without financial advice, which is worsened further by low levels of financial understanding.
Pension freedoms ushered in greater personal responsibility for savers with huge choice around how they spread their accumulated funds as an income through retirement. Since the reforms were introduced, there has been a sea change in the approach to retirement income, meaning that in the UK only 28% of workers now want to convert all of their savings into an annuity, to receive a regular guaranteed income for the rest of their life. This is in sharp contrast to their European neighbours, with 47% in the Netherlands preferring this route, 44% in Germany and 42% in Spain.
However, despite the prospect of navigating the important but complex task of making their pension pot last their lifetime, there's a real reluctance to consider paying for professional, regulated financial advice. Fewer than one in five (17%) in the UK identify advice as valuable and even less (9%) would consider paying for advice when converting their retirement savings into an income in retirement.
The absence of taking financial advice is compounded by a lack of financial awareness, with less than a quarter (24%) able to answer three basic financial literacy questions about interest rates, inflation, and basic investment concepts. By comparison, savers in other European countries scored higher including in the Netherlands (29%), Germany (41%) and Spain (32%).
While the 60-69 age group do fare significantly better in terms of financial literacy, with 43% able to answer all questions correctly, this still raises considerable cause for concern when talking about what is potentially many people's most significant lifetime financial decision.
Steven Cameron, Pensions Director at Aegon commented:
"The Covid pandemic has been financially challenging for many, with particularly significant issues for those approaching or in retirement. Many face the choice between an annuity where rates, which follow interest rates, are at an all-time low, or remaining invested and drawing an income when market volatility has been particularly high. Making and updating decisions about the level of income to take and reviewing drawdown investments are key to prevent running out of money.
"People often assume that taking a DIY approach and managing financial decisions themselves will be fine, but the findings of our financial literacy test suggests there are huge risks in taking complex decisions alone. While advice has to be paid for, the cost of not taking it ahead of some of life's greatest financial decisions could be far higher."
The financial literacy test
For more information see Aegon's Global Retirement Readiness Report - https://www.aegon.com/contentassets/837487b7a02b4980bac44cd4ad526558/aegon-retirement-readiness-report-2020.pdf
Suppose you had £100 in a savings account and the interest rate was 2% per year. After 5 years, how much do you think you would have in the account if you left the money to grow?
More than £102
Exactly £102
Less than £102
Do not know
Refuse to answer
Imagine that the interest rate on your savings account was 1% per year and inflation was 2% per year. After 1 year, how much would you be able to buy with the money in this account?
More than today
Exactly the same
Less than today
Do not know
Refuse to answer
Please tell me whether this statement is true or false. "Buying a single company's stock usually provides a safer return than a stock mutual fund."
True
False
Do not know
Refuse to answer
Reference
Research carried out with 14,400 workers and 1,600 retired people across 15 countries: Australia, Brazil, Canada, China, France, Germany, Hungary, India, Japan, the Netherlands, Poland, Spain, Turkey, the United Kingdom, and the United States. The survey was conducted online between January 28 and February 24, 2020.
Further information
Neil Cameron
PR Manager
Aegon UK
Notes to Editors
In the UK, Aegon offers retirement, workplace savings and protection solutions to over three million customers. Aegon employs around 2000 people in the UK and together with a further 800 people employed by Atos, we serve the needs of our customers. More information: aegon.co.uk
As an international life insurance, pensions and asset management group based in The Hague, Aegon has businesses in over twenty markets in the Americas, Europe and Asia. Aegon companies employ approximately 26,000 people and have millions of customers across the globe. Further information: aegon.com
Figures correct as of November 2019