Retirement brings 'FOMO' concerns for workers over 50
Aegon
Tuesday, 5 February 2019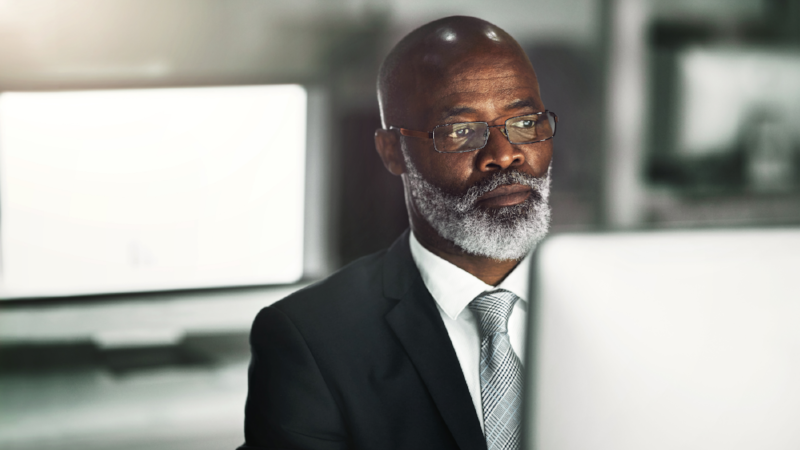 3 million1 workers over 50 say staying mentally active is the top reason they want to extend their working life and enter retirement gradually
7 million2 workers harbour concerns about giving up work completely
Research3 into retirement preferences among over 50s in the UK reveals that working has positive effects on worker wellbeing, which many are reluctant to give up by retiring. Not benefitting from the non-monetary elements of work, such as mental stimulation and social engagement, influences the way people want to retire. The fear of missing out, 'FOMO', means half of workers over 50 favour a phased transition into retirement.
The alternative to a cliff edge end to working life, transitioning into retirement, gives workers the best of all worlds, by allowing them to balance their health and wealth. And maintaining mental sharpness was the top reason given for wanting to take this option, by three in five workers (59%). Sense of purpose (44%) and social engagement (39%) were other valued elements workers felt they'd get from continuing to work in some capacity.
It was not just the associated benefits of work that makes extended employment appealing. The need for additional money to supplement a pension was felt to be a major consideration for 42% of workers, with more women than men citing this as a reason for continuing to work beyond retirement, (nearly half (48%) of women versus 39% of men).
Interestingly the thought of stopping work altogether and completely retiring was a concern for a quarter of workers (27%) over 50, with 1 in 10 of them (11%) saying they were anxious about the thought. A fifth (19%) were candid enough to admit that beyond the initial excitement, they thought the novelty of not working would be short lived.
Why do older workers want to work beyond traditional retirement age?
Improved life expectancy means there's now an increased expectation that people will live into their 80s and beyond, making them more inclined to continue working in some capacity in their 60s and potentially 70s. This is especially true if they enjoy good health, which is increasingly the case. With many workers having less physically demanding jobs it's also easier to continue working for longer.
Steven Cameron, Pensions Director at Aegon, commented:
"It's interesting to look at why we're working later in life. For today's over 50s it goes beyond earning an income and is more about the increasing evidence to suggest that it's good for not just your wealth but your health.
"Workers see transitioning into retirement as having the best of all worlds – benefitting mentally and socially from work, continuing to receive an income and enjoying more leisure time.
"Work is fulfilling for a variety of reasons and is a big part of a person's identity, which makes stepping away from it a more difficult decision.
"Our research shows that workers over 50 appreciate that working provides so much more than just financial security. It gives us a purpose, a sense of self-esteem, keeps our brains nimble as well as offering social interaction. These are all seen as important and the key reasons people want to blend work and retirement, before stopping altogether."
References
13 million (Of the 10.3m workers over 50 in the UK, 49% want to transition – 5million) (59% (Q6) of those 5million want to carry on working to remain mentally agile.) 10.3m people over 50 in employment in the UK -https://www.ons.gov.uk/employmentandlabourmarket/peopleinwork/employmentandemployeetypes/datasets/employmentunemploymentandeconomicinactivitybyagegroupnotseasonallyadjusteda05nsa
2(Q1) 16% mildly concerned, 11% anxious (27%) of 10.21 million workers
3Research conducted in conjunction with Opinium, based on responses from 1007 UK workers aged 50+ earning £20k+ between 30 November and 6 December 2018.
Further information
Neil Cameron
PR Manager
Aegon UK
Tel: 0131 549 3393
Mob: 07972 403 757
Notes to Editors
In the UK, Aegon offers retirement, workplace savings and protection solutions to more than three million customers and employs more than 3,000 staff. More information:

aegon.co.uk
As an international life insurance, pensions and asset management company based in The Hague, Aegon has businesses in over twenty markets in the Americas, Europe and Asia. Aegon companies employ over 25,000 people and have millions of customers across the globe. Further information:

aegon.com
Aegon is a brand name of Scottish Equitable plc. Scottish Equitable plc, registered office: Edinburgh Park, Edinburgh EH12 9SE. Registered in Scotland (No. 144517). Authorised by the Prudential Regulation Authority and regulated by the Financial Conduct Authority and the Prudential Regulation Authority. Financial Services Register number 165548. An Aegon company.www.aegon.co.uk
© 2018 Aegon UK plc.