Retirement advice accelerates in importance to advisers
Aegon Press Team
Wednesday, 13 May 2020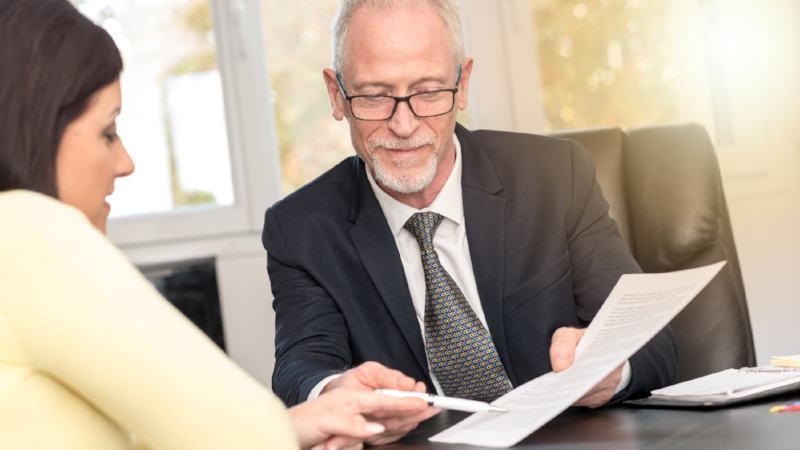 Aegon and NextWealth comprehensive report on retirement advice in the UK reveals that 60% of advised assets are managed on behalf of retirement clients, an increase from 53% the previous year and exceeding advisers' three-year forecast.
Advisers now forecast nearly two thirds (65%) of advised assets will be for retirement clients in 2022.
As retirement advice is predicted to grow, so too is the use of Centralised Retirement Propositions (CPRs) with almost six out of ten (59%) advisers expected to have a CRP in place by the end of 2020.
Use of CRPs is most prevalent in mid-sized firms (those with assets under advice of £50m to £249m)
Aegon and NextWealth Retirement Advice in the UK* report provides a comprehensive insight into the increasingly important area of retirement advice and focuses on the propositions being used by advisers to support their clients.
The research was conducted with 227 financial advisers and supplemented with in-depth interviews with a panel of advisers. The full report is found here and also available on the Aegon 'Advice Makes Sense' hub which is designed to provide insight on topical issues and support advisers' conversations with clients.
The research reveals that on average 60% of advised assets were managed on behalf of retirement clients, up from 53% in 2018. Remarkably, when asked in 2018, advisers predicted it would take three years for the proportion of assets they manage on behalf of retirees to reach 60% whereas this milestone was passed in little more than twelve months.
Looking ahead to 2022, advisers now forecast nearly two thirds (65%) of advised assets will be for clients receiving retirement advice. Some advisers surveyed said that in reality, nearly all of their business is from retirement clients.
As the retirement advice market grows in importance, the need for a consistent approach on how to advise clients on retirement is also projected to rise. Four out of ten (43%) advisers surveyed said they had a Centralised Retirement Proposition (CRP) in place and a further 16% said they will have a CRP in place in the next twelve months. This suggests that by the end of 2020, nearly six out of ten (59%) advisers will have a CRP in place.
A CRP is more than simply a different investment proposition for retirement, it's a common and consistent approach to retirement advice that is followed by the whole firm. It will typically cover investment and withdrawal strategy but may also extend into other activities such as fact finding and assessing attitude to risk.
The research shows that the use of CRPs is most prevalent in mid-size firms (those with assets under advice of £50m to £249m) with 68% saying they will have a CRP in place by the end of 2020. Smaller firms (those with assets under £50m) are the least likely to adopt a CRP with half (50%) saying they will have a CRP in place by 2020.
Ronnie Taylor, Chief Distribution Officer at Aegon comments:
"Retirement advice is a big growth area for financial advisers and the last few months have shown just how important it is to have an adviser on your side when tackling the kind of market volatility we've seen recently. These figures show retirement advice is accelerating faster than previously thought and advisers are forecasting that nearly two thirds of advised assets will be for retirement clients by 2022. There are many factors influencing this including longer life expectancies and the impact of the pension freedoms on defined benefit advice and drawdown options, all of which have increased demand for advice in this area.
"As the proportion of retirement clients grows, advisers are looking for ways to provide a consistent approach to advice while still focusing on providing personalised recommendations. One of the ways to achieve this is through Centralised Retirement Propositions (CRPs) and the projected growth of CRPs reflects the need for consistency and efficiencies across firms.
"While predicted to grow, there is still a large majority of firms who have not yet adopted a CRP. This may point to individual advisers having their own approach to tailoring advice within a firm or highlights the inherent complexities of this type of advice, particularly in larger firms where it may be difficult to impose a single advice process across all advisers."
References
*The Aegon and NextWealth 'Retirement Advice in the UK' report surveyed 227 financial advisers in September 2019. In-depth qualitative interviews were also conducted with 15 financial advisers in October 2019. Comparisons to the 2018 version of this report are based on survey data from 267 financial advisers with a similar distribution of respondents. The full report is available https://www.aegon.co.uk/content/dam/ukpaw/documents/retirement-advice-report.pdf and on the Aegon 'Advice Makes Sense' hub
Further information
Samuel Woods
PR Assistant
Aegon UK
Notes to Editors
In the UK, Aegon offers retirement, workplace savings and protection solutions to over three million customers. Aegon employs around 2000 people in the UK and together with a further 800 people employed by Atos, we serve the needs of our customers. More information: aegon.co.uk
As an international life insurance, pensions and asset management group based in The Hague, Aegon has businesses in over twenty markets in the Americas, Europe and Asia. Aegon companies employ approximately 26,000 people and have millions of customers across the globe. Further information: aegon.com
Figures correct as of November 2019