Research highlights unconventional route to retirement for 20-somethings
Aegon Press Team
Tuesday, 9 March 2021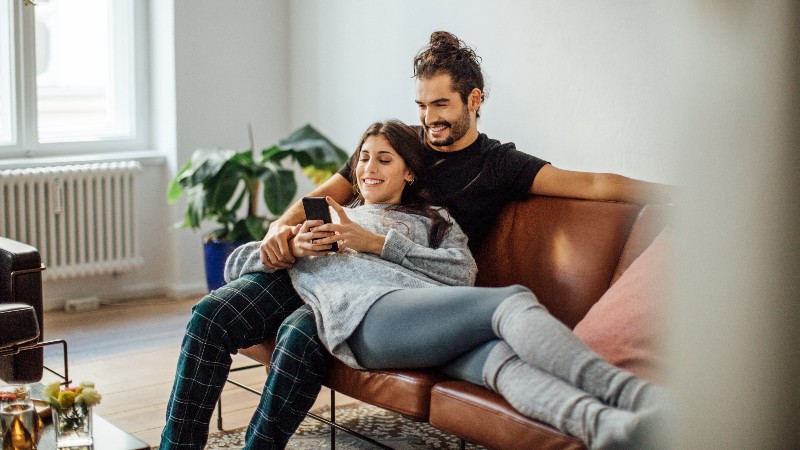 The largest global retirement survey of its kind carried out by pensions and investment firm Aegon*, shows that 20-somethings are setting out on an uncertain journey of work and money, expecting more frequent job changes than any previous generation and a greater need to self-fund their retirement.
Work patterns have been turned on their head with 20-somethings set for a very different career journey than those in previous generations, spending much shorter periods of time working for a single employer. In fact, in the UK half (52 percent) of 20-somethings indicate the longest period of time they expect to work for a single employer is between one to five years. This compares to half of those in their 60s who spent over 20 years with the same employer.
It's a rapidly changing world, but 20-somethings seem to have the bit between their teeth and are comfortable with the responsibility this brings, happy to take a more 'do it yourself' approach.
Unconventional route to retirement
Retirement income comes from three main sources - the government (state pensions), employers (through workplace pensions), and an individual's own savings and investments.
In the UK, 20-somethings expect retirement income to be relatively evenly split with 37 percent coming from state pension and 32 percent from workplace pensions. In a shift from older generations, 31 percent expect their retirement to be funded from their own savings and investments, compared to just 22 percent of those in their 40s.
It's surprising that there's an expectation to fund as much as a third of retirement income from personal savings, as all employees who meet the eligibility criteria will be auto-enrolled into a workplace pension. The best way to save for retirement is often through workplace pensions, allowing workers to save habitually in a structured way, while crucially benefitting from an employer contribution. It's possible that the 20-somethings aren't aware of this, and believe they have to take on the retirement saving burden themselves.
Workers in their 20s and 30s also underestimate how long they'll live, by as much as 12 years on average, meaning they'll spend longer in retirement than expected and will need to fund these extra years.
Kate Smith, head of pensions at Aegon UK, commented:
"Despite retirement not being on the horizon for at least 40 years, we can already see that the route to retiring will be unconventional for workers in their 20s. While they are facing the challenges with resilience, already beginning to imagine retirement and look at their savings needs for a far-off event, awareness and action are two different beasts. Successful retirement outcomes need planning and some nudges to help them achieve that.
"Our research tells us that this group acknowledges that it is their responsibility to plan for retirement, so lack of awareness isn't the issue. It's likely that more immediate priorities take precedence, such as getting a foot on the housing ladder.
"For younger workers the concepts of aging and retirement can understandably feel abstract or distant, leaving them unsure what steps to take. Underestimating their life expectancy also means they'll need to fund a longer retirement than anticipated."
One approach to make retirement seem more real is for young people to visualise their future self. It helps to develop a better picture of their future self, not just constrained to their finances, but a complete picture, by imagining:
who they want to be with
what they want to do day-in-day-out
where they want to be
Evidence suggests that the more accurately they picture themselves in the future, the more likely it is that they'll change their current behaviour to reflect their future needs. This area of behavioural science is about providing the tools to help people picture their future.
With only 20 percent of UK 20-somethings confirming they are on course to achieve their retirement income, it's clear that they could benefit with some practical solutions. To help get them in the zone, Aegon has developed a template to help nudge them into planning for their long term future.
References
* It is based on findings from the 9th annual global Aegon Retirement Readiness Survey, which spans 15 countries in the Americas, Europe, Asia, and Australia. The survey was conducted during January and February 2020 at the onset of the pandemic. It is a collaboration among Aegon Center for Longevity and Retirement (ACLR) and nonprofits Transamerica Center for Retirement Studies® (TCRS) and Instituto de Longevidade Mongeral Aegon.
The New Social Contract: Young adults re-inventing life, work, and retirement contains in-depth analysis, country comparisons, detailed recommendations and comparisons between young adults and workers of all ages across 15 countries. It is based on findings from the 9th Annual Aegon Retirement Readiness survey series calling for a new social contract and it builds on The New Social Contract: Age-Friendly Employers (2020), The New Social Contract: Achieving retirement equality for women (2020), The New Social Contract: Empowering individuals in a transitioning world (2019), and The New Social Contract: A blueprint for retirement in the 21st century (2018).
The full report can be found here: https://www.aegon.com/contentassets/793cbad3cfa442d8b5ff8f7174cf330e/young-adult-report-2020.pdf
Further information
Neil Cameron
PR Manager
Aegon UK
Notes to Editors
In the UK, Aegon offers retirement, workplace savings and protection solutions to over three million customers. Aegon employs around 2,000 people in the UK and together with a further 800 people employed by Atos, we serve the needs of our customers. More information: www.aegon.co.uk
Aegon's roots go back more than 175 years – to the first half of the nineteenth century. Since then, Aegon has grown into an international company, with businesses in the Americas, Europe and Asia. Today, Aegon is one of the world's leading financial services organisations, providing life insurance, pensions and asset management. Aegon's purpose is to help people achieve a lifetime of financial security. More information on www.aegon.com
Figures correct, January 2021