Regulatory developments and initiatives to know about
Kate Smith, Head of Public Affairs - Aegon UK
Tuesday, 20 April 2021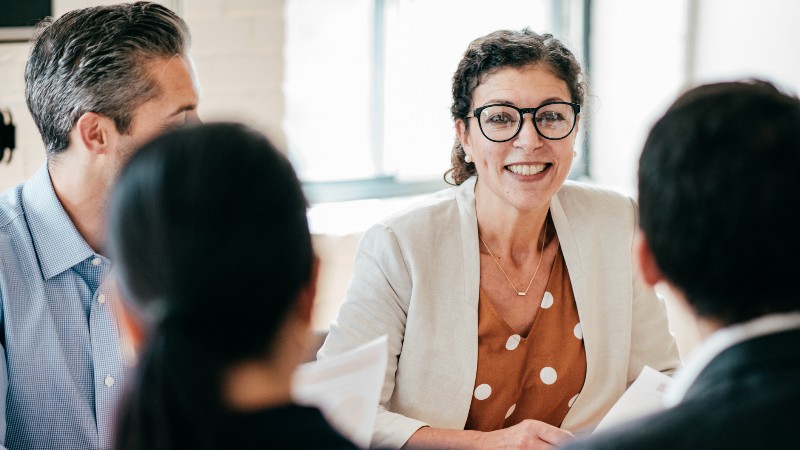 For intermediaries only
2021 is looking to be a jam-packed year full of regulatory change and new pension initiatives. HM Treasury is consulting on increases to bring the normal minimum pension age to 57 and has frozen the standard lifetime allowance until April 2026.
In addition, the Pensions Minister has an overflowing progressive agenda. His top priorities include – how pension schemes can help manage climate risk, protecting members from pension scams, mandating simpler more engaging annual benefit statements – and a new value for money assessment for schemes with assets under £100 million.
This article sets out the 15 regulatory developments and other initiatives for trustees of defined contribution (DC) schemes to be aware of this year. The information is based on our understanding of current taxation law, current and draft legislation and HMRC practice, which may change.
1. Normal minimum pension age
The current normal minimum pension age (NMPA) for taking benefits from an occupational pension is age 55. This will increase to 57 on 6 April 2028, and HM Treasury is currently consulting on how this might happen. The consultation closes on 22 April 2021.
Draft legislation will be published in the summer 2021 and will be included in a subsequent Finance Bill.
The rules are complex, but this is how it could look if implemented as proposed:
Anyone joining a scheme from 11 February 2021 (the date the consultation was published) will, for that scheme, have a NMPA of 57 from April 6 2028.
Existing scheme members with an 'unqualified right' to take pension benefits, as set out in the scheme rules, below age 57 as at 11 February 2021 will continue to have this right. They'll be protected from the increase for all the benefits under the relevant scheme, including any from future contributions. There's some uncertainty surrounding how an unqualified right will be defined.
The protected age will be specific to an individual as a member of a particular scheme. This means individuals may have different NMPAs in different schemes.
The right to take benefits from age 55 from 6 April 2028 onwards will be lost if they choose to transfer to another pension arrangement, unless the 'block transfer 'rules are met. This is where at least two members must be transferring all their pension from the same transferring scheme to the same receiving scheme at the same time to retain their protected age.
Schemes will be able to choose to implement the NMPA earlier, as long as it's achieved by 6 April 2028. They'll need to notify members of this.
There are concerns that while well intentioned, the surprise decision to grant age 55 protection could mean a lot of legal, system, administration and member communication complexity.
2. Standard lifetime allowance
The lifetime allowance is a limit on the value of benefits that can be paid from registered pension schemes. Although there's no absolute limit on the benefits, if their total value exceeds the lifetime allowance, a special tax charge applies on excess funds.
In the UK Budget on 3 March 2021, the Chancellor announced that the standard lifetime allowance will be frozen at £1,073,100 until 5 April 2026. This means that more people are expected to exceed the standard lifetime allowance and face additional tax charges.
3. Scheme consolidation and new value for money assessment
The DWP's recent consultation 'Improving Outcomes for Members of Defined Contribution Pension Schemes' is proposing to require all trust-based schemes (with funds under £100 million) which have been operating for at least three years – to demonstrate every year they provide good value for members. Hybrid schemes are caught by the new rules where the total defined contribution and defined benefit assets are less than £100 million.
Trustees will need to assess annually the value provided to members by comparing levels of costs and charges and net investment returns to those of at least three other 'large' occupational or personal pension schemes. The trustees must believe at least one of these would be willing to accept the scheme's members if the trustees were to decide to wind up and consolidate. In addition, they need to assess some other prescribed factors.
If the trustees are unable to demonstrate good value and cannot put in place a rapid improvement plan, they'll need to take immediate steps to wind up their scheme and consolidate into a larger scheme.
Trustees will have to report the outcome of the good value assessment in their Chair's statement and to the Pensions Regulator (TPR) as part of their annual return.
The Government wants to accelerate smaller scheme consolidation into larger schemes, to improve member outcomes. It strongly believes that smaller occupational schemes fail to provide the benefits of economies of scale for members, including access to services and investment strategies which are open to larger schemes, and at lower cost.
Final regulations and guidance are expected to be published in May or June 2021. The regulations will be effective from 5 October 2021.
4. Default fund charge cap
In April 2015 the Government introduced a charge cap of 0.75% of funds under management, or an equivalent combination charge, for workplace default fund arrangements used for automatic enrolment. It carried out a review of the charge cap at the end of 2020. This looked at whether the charge cap should change, whether investment managers' fund transaction costs should be included in the cap, and whether excessive flat fees should be banned.
The Government confirmed in January that:
There will be no change to the 0.75% charge cap.
Transaction costs will not be brought within the charge cap.
It'll set a new de minimis pot size, below which flat fees cannot be charged in default funds. Initially this will be set at £100 and is expected to be for both active and frozen pension pots. The DWP will be consulting on the de minimis charge in May and June 2021.
It's considering legislating to force asset managers to use a standardised template to report charges and transaction costs to trustees to improve transparency and comparability across schemes.
5. Pension Schemes Act 2021
The Pension Schemes Bill received Royal Assent on 11th February and became the Pension Schemes Act 2021.
This introduces ground-breaking primary legislation, which will be followed up with more detailed secondary regulations.
Provisions in the Bill, relevant to DC schemes, include:
Greater Pensions Regulator powers.
Enabling legislation for pension dashboards.
Restrictions on statutory transfers to protect members from pension scams.
Climate change reporting for trust-based schemes.
Provisions for a new form of Collective Defined Contribution scheme (only relevant if trustees are considering changing to CDC).
6. Pension scams
Now the Pension Schemes Act 2021 is in place, the Government intends to publish secondary regulations setting out 'red flags' which may indicate risks of pension scams. These will allow trustees and providers to block statutory transfers if red flags are raised.
The Pensions Regulator is running a campaign encouraging trustees, providers and administrators to sign up to the Pension Scam Pledge and to do what they can to protect scheme members as well as following the principles of the Pension Scams Industry Group Code of Good Practice. We'll be signing up to the Pension Scam Pledge.
Find out more about the Pensions Scam Pledge.
7. Climate Risk reporting and governance
From 1 October 2021, trustees will have to publish a Taskforce on Climate-related Financial Disclosures (TCFD) report. The new rules will be phased in.
The first phase includes trust-based schemes valued at £5 billion or over on 1 March 2020, all master trusts and collective defined contribution schemes. Trustees of these schemes will have to publish a TCFD report within seven months from the first scheme year end following 1 October 2021.
The second phase, for trust-based schemes valued at £1 billion or over on 1 March 2021 becomes effective on 1 October 2022. Following a Government review in 2023, the governance and reporting rules are expected to be rolled out to the smallest trust-based schemes.
The FCA is planning to consult on TCFD-aligned rules for asset managers and workplace personal pension schemes in the first half of 2021, to come into force in 2022. This will enable trustees to obtain the data needed to embed climate risk governance.
8. Statutory review of the Chair's annual statement
The DWP recently carried out a five-year statutory review of the Chair's annual statement regulations. The purpose of the review was to consult on whether the current process works and whether there's a need for change.
The policy objective underpinning the chair's statement is to provide yearly information on how the scheme meets certain governance standards. Though the Chair is responsible for signing the statement, the trustee board as a whole needs to ensure that the relevant standards are met.
The Chair's statement must be completed and published on a public website within seven months of the scheme year end. It also forms part of the scheme's annual return to the Pensions Regulator. The regulator has an obligation to issue a mandatory fine for not just material but also immaterial breaches, and 'name and shame' the scheme on its website.
Although the Chair's statement is meant to be a member-facing communication, it's increasingly become a lengthy and complex regulatory reporting document – so has less value to members.
The DWP is under a statutory obligation to publish its response to the review by 6 April 2021. This will be the first stage of the review, which will identify the next steps. No imminent change to the Chair's statement is expected. Legislation may be needed to make any changes.
9. Simpler annual benefit statements
In 2019 the Government consulted on a number of policy options to introduce 'simpler annual benefit statements' for DC workplace pensions to improve member engagement with their pension savings. This looked at the voluntary introduction of simpler, more consistent and shorter annual benefit statements – ideally no longer than two pages.
In October 2020, the Government announced that it would be mandating workplace pension schemes to implement simpler annual benefit statements ultimately issued within a pension season.
Draft regulations setting out the mandatory template and a further round of consultation are expected to be published in Spring 2021.
10. Small frozen pension pots
Auto-enrolment together with the UK's fluid job market, especially for low-earners who tend to move jobs frequently, has increased the number of small, frozen pension pots. This has led to fragmented pension savings for many people. The Pensions Policy Institute (PPI) estimates that without intervention the number of frozen pension pots in master trusts could increase from around 8 million today to 27 million by 2035.
Proliferation of small pension pots is an issue for members as charges, particularly combination charges, could lead to pot erosion. In addition, members are more likely to lose track of small pots as they change jobs and generally there's a lack of member engagement with these pots. In addition they're inefficient for schemes and providers to administer, and these cost inefficiencies could be passed onto members.
The Pensions Minister set up a working group supported by expert panels to explore the position and propose solutions in October 2020. Aegon was on the master trust panel. At the end of 2020, the working group published its analysis and conclusions.
Solutions will focus on the inertia principles of auto-enrolment using automated or automatic low-cost processes.
The proposed solutions include:
Same scheme consolidation – providers consolidating multiple pots they hold for an individual, or if this isn't possible, providing a single member view of these pots.
Member exchange – two or more schemes working together to transfer small, deferred pots into the active pot, where there are shared members, expected to be tested by two auto-enrolment providers in 2021.
Automatic pot follows member – small, deferred pots automatically follow the member to their new workplace scheme.
Default small pot consolidators – automatic transfers of small pots to a consolidator.
A small pension pot 'size' hasn't been defined and is likely to vary according to the solution. The DWP is not considering allowing refunds of micro pots.
The indicative timeline for implementing solutions is three to four years and has many synergies with the Pension Dashboard Programme (PDP).
11. Pension dashboards
Pension dashboards, when built, will enable members to see all their pensions online, securely and all in one place. This will include private and public sector trust-based and contract-based pension savings, along with the State Pension. Pension dashboards will help to support better retirement planning and improved financial wellbeing.
The Money and Pensions Service (MaPS) has established the Pension Dashboard Programme (PDP) which is responsible for designing and implementing the infrastructure that will make pension dashboards work. MaPS will develop a non-commercial dashboard and commercial dashboards will then follow.
The Pension Schemes Act 2021 will compel all schemes to provide data to pension dashboards, when requested to do so. Secondary regulation is expected to set out a mandatory timeline for staged onboarding of pension schemes based on size.
In October 2020 the PDP published its second progress update report which set out a timeline for the development of dashboards, with the next report due in April 2021.
The MaPS dashboard is expected to launch publicly in 2023, followed by commercial dashboards. Mandatory staged onboarding of pension schemes is then expected to begin in 2023.
12. General pensions levy set to increase in April 2021
The pensions levy is paid by trust-based and personal pension schemes to cover the costs of the Pensions Regulator, the Pensions Ombudsman and the pensions-related activities of the Money and Pensions Service (MaPs).
Levies are paid in respect of each active and deferred member. There are currently two levies, one for all occupational pension schemes, the other, a much lower rate, for contract-based schemes.
Following a consultation, the DWP has announced that from April 2021 it will introduce four separate levy rates for Defined Benefit (DB), single employer DC, Master Trusts and personal pension schemes. DB and single employer DC pension schemes will face the highest levies in future years, with DB facing the highest levies.
13. Next steps for auto-enrolment
In 2017 the government carried out a review of auto-enrolment with the help of an independent Expert Advisory Group.
The review made a number of recommendations, all of which were accepted by the Government.
These were to:
Lower the eligibility age for auto-enrolment from age 22 to 18, so that pension saving becomes the norm when people start work.
Auto-enrolment contributions to be calculated from the first £ earned, instead of from the lower earnings limit, which for the 2021/22 tax year is £6,240 a year.
The original intention had been to implement these recommendations in the mid-2020s. However, due to the pandemic and the need for UK economic recovery, we believe it's highly unlikely this will happen until the end of this decade.
The Pensions Minister is intending to look at auto-enrolment contribution rates and a provision to help people build up emergency savings, possibly alongside auto-enrolment, during 2021.
14. Net pay anomaly
Trust-based schemes tend to use net pay arrangements (NPA) to administer pension tax relief. Here, pension contributions are deducted from gross pay before income tax is calculated, giving relief at the individual's highest marginal rate. It also means that non-taxpayers do not receive any tax relief on their personal pension contributions, as they don't pay income tax.
Contract-based pensions schemes use relief at source (RAS) to administer pension tax relief. The pension scheme or provider claims tax relief at the relevant basic rate from HM Revenue & Customs (HMRC) and pays this into the member's pension pot. This is because under relief at source, pension contributions are taken out of pay after income tax has been deducted. It means under RAS that every pension saver, regardless of how much they earn will receive basic rate tax relief on their personal contributions. Higher rate taxpayers need to reclaim additional tax relief from HMRC (unless they use salary sacrifice).
Effectively this means that non-taxpayers could be better off saving in a scheme which uses RAS to administer pension tax relief, rather than one which uses NPA. This is known as the net pay anomaly.
This anomaly is growing due to the unintended consequences of how auto-enrolment interacts with the personal allowance.
The Government consulted on a range of possible solutions in July 2020 to address this discrepancy. The Government has yet to respond to the consultation.
15. HM Treasury review of the financial services regulatory framework
The Government is carrying out a review of the financial services regulatory framework to reflect the new landscape now that the UK has left the EU. The latest phase of consultation closed on 19 February 2021.
There's no mention in the consultation of the Pensions Regulator which is accountable to the DWP rather than the Treasury, and largely enforces DWP workplace pensions rules.
We argued there's an opportunity to better align regulatory approaches and avoid slightly different rules, introduced at different times, with identical objectives, between contract and trust-based pensions.
As you can see there's a great deal of work happening around these regulatory developments and other initiatives – so we'll continue to keep you updated.