Record number of people reach pension freedom age in 2020
Aegon Press Team
Monday, 8 June 2020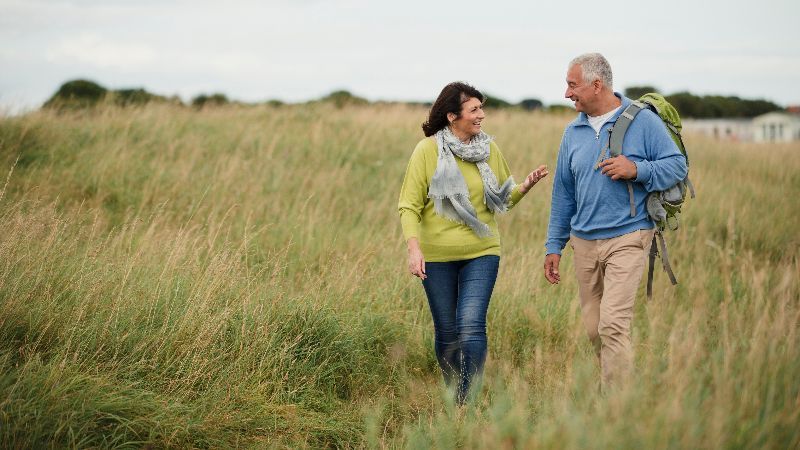 For those approaching retirement, recent market volatility due to coronavirus means particularly careful consideration of their retirement options.
Since the pension reforms in 2015, those age 55 and over have been able to access their defined contribution pension pot flexibly.
Latest population estimates show nearly 1 million people (941,000) will turn 55 in 2020, meaning there are more people in the UK of that age than any other
It also makes 2020 the 'peak year' for new people reaching pension freedoms age.
Peak to continue with over 900,000 people turning 55 in each of the following six years
Aegon analysis of the latest Office for National Statistics (ONS) population estimates* show the number of new people reaching pension freedoms age will reach a peak in 2020 and the next six years will also see consistently high numbers of people turning 55**.
Estimates show there will be more people celebrating a 55th birthday in 2020 than any other age in the UK, with nearly 1 million (941,000) people. The following six years will also see a historically record number of people reaching pension freedoms age with population estimates for those approaching 55 consistently above 900,000.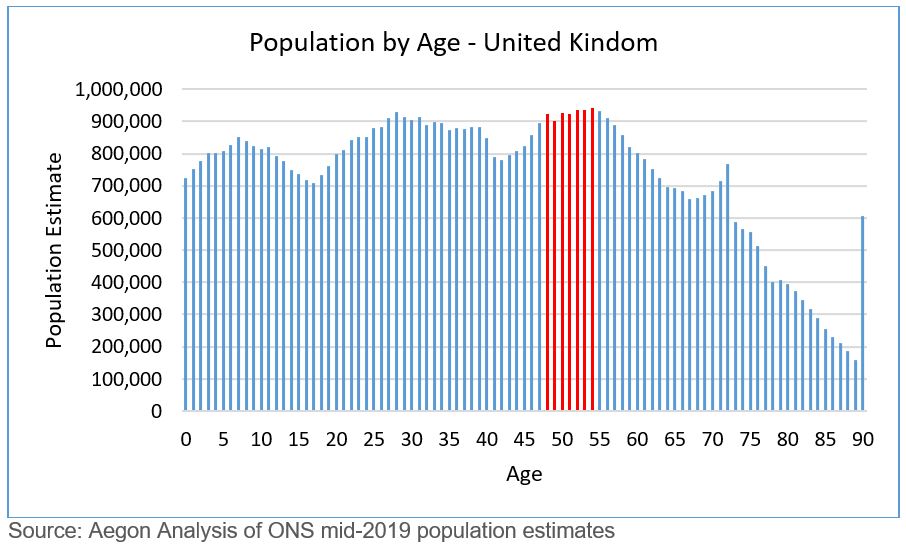 The introduction of the pension freedoms in 2015 means individuals with defined contribution pensions can now access their pension savings with complete flexibly from the age of 55 and start to take a retirement income. Under income drawdown, they can remain invested in the stock market offering the opportunity to continue to experience investment growth into retirement. For some, this has offered an opportunity to transition gradually into retirement by continuing to work with reduced hours beyond traditional retirement age and taking part of their pension.
Since introduction in 2015, over £35 billion has been withdrawn by 1.4 million individuals through the pension freedoms***. However, the stock market fall and ongoing volatility caused by the coronavirus will raise new challenges for those who have remained invested.
Steven Cameron, Pensions Director at Aegon, comments:
"We've already passed the 5th anniversary of the pension freedoms and they've proved hugely popular with over £35 billion withdrawn by 1.4 million individuals since inception. And the 2020s could see a further spike in interest as estimates show we are entering a record period for the number of people reaching 55, the current minimum age for accessing freedoms, peaking in 2020 and remaining high into the mid-2020s.
"However, the coronavirus is affecting all aspects of our lives, including wealth as well as health, employment opportunities and attitudes towards retirement. Some may find themselves without other sources of income and be tempted to start taking a retirement income from 55. Others will want or need to continue working to build up sufficient funds to have the retirement they aspire to. The deadly impact of the virus on many thousands may also change people's attitudes towards choosing between the financial guarantee for life of an annuity and the flexibility of income drawdown under the pension freedoms.
"The pension freedoms have proven so popular because of the enormous flexibility they offer on how much income to take when. But these come with risks of remaining invested in the stock market which have been brought into stark relief as a result of the coronavirus and resulting market volatility. In the current climate more than ever, we strongly encourage individuals, whether considering or currently drawing an income, to seek financial advice before making important financial decisions that could have a lifelong impact."
References
*ONS, Mid-2019 Population Estimates, May 2020, tab MYE2
**Assuming minimum pension age stays at 55 for the foreseeable future.
*** HMRC, Flexible Payments from Pensions, April 2020
Notes to Editors
In the UK, Aegon offers retirement, workplace savings and protection solutions to over three million customers. Aegon employs around 2000 people in the UK and together with a further 800 people employed by Atos, we serve the needs of our customers. More information: aegon.co.uk
As an international life insurance, pensions and asset management group based in The Hague, Aegon has businesses in over twenty markets in the Americas, Europe and Asia. Aegon companies employ approximately 26,000 people and have millions of customers across the globe. Further information: aegon.com
Figures correct as of November 2019