Raising the bar for small DC schemes
Professional Pensions
Tuesday, 10 November 2020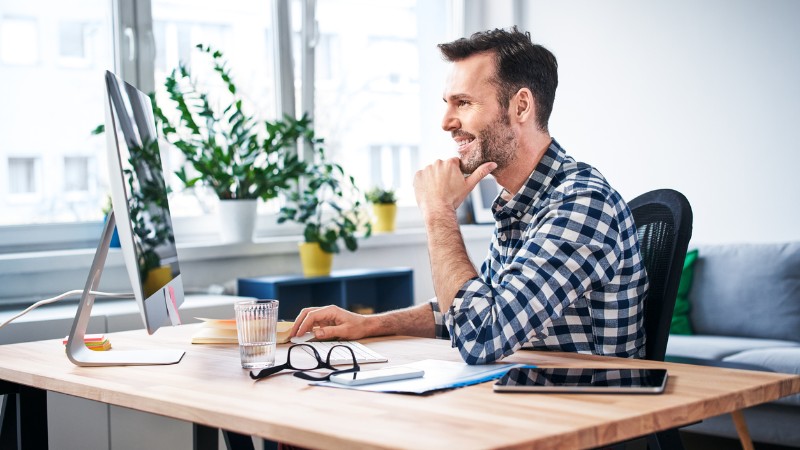 For intermediaries only
As DC schemes face increasing pressures to consolidate, David Snowdon, director of DC solutions at SEI Institutional Group, says master trusts are the perfect home.
Amid a period of seismic change for pension schemes of all types, small defined contribution (DC) plans are facing some existential questions from regulators.
In September, the Department for Work and Pensions (DWP) launched its consultation on improving outcomes for DC members. It is due to close this week.
It follows years of work in the DC space by The Pensions Regulator (TPR), culminating in the master trust authorisation regime and a call for consolidation at the smaller end of the DC market to raise governance standards.
We believe this push for higher standards in DC, particularly among smaller schemes, should be supported by the wider pensions sector.
As pensions and financial minister Guy Opperman said in his introduction to the consultation, all DC savers should be able to benefit from"efficient and operationally resilient administration, first class investment governance, and access to innovative and diversified investment strategies".
We support this stance, and the greater emphasis the government has placed on increasing investment into technology and sustainable investment.
DC scheme trustees and managers should not be passive observers to this regulatory change. It is now up to them to help themselves, and more importantly their members, by seeking out the best options for improved member security and governance.
Breaking through the barriers
Change is difficult, particularly with the complex nature of the UK pensions sector - and particularly at a time when there are so many other issues that are demanding trustees' attention.
It can be difficult to engage with sponsors on pension issues when the pandemic's significant challenges are taking so much time and resources away from other concerns. Small DC funds can also be overshadowed by larger sister funds, in particular defined benefit schemes.
Outsourcing to a larger provider can give members access to dedicated resources designed specifically for DC investors, with greater resilience to shocks that comes with increased scale.
Some trustees have resisted consolidation due to a desire to retain control or flexibility, or perceived difficulties in transferring complex or bespoke benefit structures. While these aspects can be valuable features, their value is undermined if they result in unjustifiably higher charges or severely restricted investment options.
Trustees should take the earliest possible opportunity to assess the quality of governance, investment, and scalability, engaging with external advisers to critically assess the best path towards optimum member outcomes.
Is it in members' best interests to work to 'raise the bar' for their existing pension arrangements? Or will a larger, more scalable and better resourced external option serve them better in the long term? Ultimately, is your scheme appropriate and futureproof?
Futureproofing
The demands on DC trustees are rising - and regulatory pressures will only increase in the future. New rules on sustainable investing have raised reporting requirements significantly, and regulators are placing more emphasis on how schemes prepare their members for retirement.
The pensions world will change significantly in the years ahead as the transition from DB to DC continues at pace. In 2010, there were just over two million people in occupational DC schemes, according to TPR data. By the start of this year this number was approaching 20 million. As auto-enrolment beds in, the size of the DC market will only grow further in terms of members and assets under management.
Master trusts have been designed with this growth in mind, and will often be better suited to adapting to change than smaller or older DC arrangements.
The technological demands of members are changing, too. Increasingly, savers expect efficient and engaging online and mobile access to their pension pots and wider savings. With regulators keen to advance the pensions dashboard project as well, small DC schemes that are unable to effectively leverage technology may be left behind - to the detriment of members.
Benefits of consolidation
TPR's master trust authorisation regime has resulted in a regulated, well governed, and efficient multi-employer DC market capable of dealing with the challenges of the future.
During the height of the UK's lockdown, master trusts proved resilient through the shift to remote working, while diversified investment strategies protected investors from the worst of the market impact.
On top of this, with the government keen to open up unlisted asset classes to more investors, a large and scalable DC scheme may be better placed to improve investment diversification through access to infrastructure, real estate, private debt and private equity.
While consolidation might not be suitable for every scheme, it can offer far greater access to a range of benefits. Improved governance, advanced technology, regulatory compliance support and greater investment choice are all features that can substantially improve a pension offering - and ultimately help improve scheme members' chances of a comfortable retirement.
David Snowdon is director of DC solutions at SEI Institutional Group