Questions to ask before dipping into pension savings
Aegon
Wednesday, 29 April 2020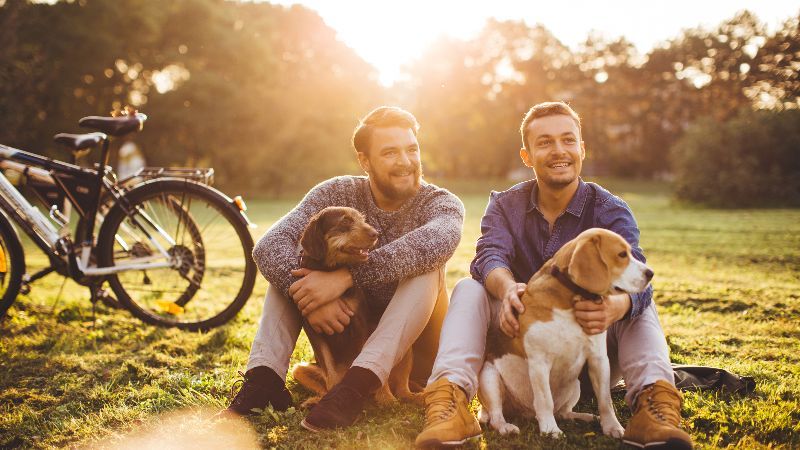 For customers
As we're all trying to navigate these challenging times – the impact of coronavirus is being felt by everyone in some way, whether you're classed as an essential worker, are furloughed or perhaps are still adjusting to your new working from home set up.
With health, work, education and family worries – there's also household finances to keep on top of. The reality is, many households might be impacted by their income changing, which can create short-term financial emergencies.
People aged 55 years and over, with a defined contribution pension may have an option to take money out of their pension pot*. But the longer-term consequences of doing this should be considered.
It's important to remember that pensions were designed to provide an income throughout retirement, and taking more money than is needed or taking money sooner, might mean there's less in your pension pot to live off in the future. Everyone's circumstances differ, and getting financial advice tailored to your individual needs shouldn't be underestimated.
Our Pensions Director, Steven Cameron, wants to encourage savers to explore all other options available if you're considering using your pension savings to cover short-term money emergencies. Here are some things to ask yourself:
It's important to consider these questions in the context of your long-term investment objectives. If you're investing with a long-term horizon, fluctuations in fund price should be expected and as always, there's a risk that you may get back less than you invest.
Do you have other savings to use ahead of pensions?
Pension contributions are generally invested in stocks and shares, whether it's a full or partial investment. With significant falls in recent market values, any funds taken out now won't have the opportunity to recover their value, if the markets recover.
So it's worth considering if you have any other cash savings which haven't fallen in value, that might be able to tide you over in the short term.
Are you thinking about taking out more than you might actually need?
The more you take out now, the less will be left to benefit from any future market gains that could happen. Bear in mind you may be able take money out of your pension in stages, rather than taking one large sum.
If you do decide to take money from your pension, you can usually take up to 25% of your fund as a tax free lump sum. You might be able to take a small tax free lump sum now, and further tax free entitlements later in your retirement.
This will of course depend on your pension, the rules that apply to it, and your own specific circumstances.
Have you checked how this will affect the income tax you'll pay?
As we already mentioned, you're usually able to take 25% of your pension pot tax free. The remaining balance will be taxed as income when it's withdrawn, at the highest marginal tax rate at the time.
It's worth being aware that if you take a large amount of your pension or cash-in the whole pot in one tax year, this could push you into a higher tax bracket. That means that you could end up paying more tax than if you'd taken smaller amounts over a longer time.
When you first take an income from your pension pot, other than a tax free lump sum, HMRC will require your pension provider to deduct income tax. HMRC will assume that the amount you first take is what you want to take every month. So if you take £5,000 they'll tax it as a monthly amount, assuming £60,000 will be paid during the year.
This means you are likely to pay a high rate of tax initially. If you don't take this amount every month, you can claim the overpaid tax back by filling in an HMRC repayment form or waiting until the end of the tax year, when HMRC would refund any over-payment.
Will you want to pay into a pension in the future?
As a result of the wider implications from coronavirus, many people in the UK are likely to find themselves out of employment. For those people – we hope it's short lived.
If you do choose to take money over and above the tax free cash limit, this could impact the amount that you and a future employer are allowed to pay in in the future.
Under the money purchase annual allowance (MPAA), contributions from you and your employer can't exceed £4,000 a year, without facing heavy penalties. We know that many of us will be faced with tough choices in the short term when it comes to finances – but keep in mind doing so may impact your ability to re-build your pension later.
Steven also says that people 55 years and older, who are considering accessing money from their pension, should think carefully that they've explored all of the other options available to them. This includes any support you might be entitled to from The Government throughout this time. Find out about the financial support that's available now.
As we touched upon, it's a good idea to discuss your options with a financial adviser first before making any major decisions. Find out how an adviser can help you build your financial future. If you don't have an adviser you can get help from the Government's impartial guidance services Pension Wise or the Money Advice Service.
This information is based on our understanding of current taxation law and HMRC practice, which may change.
* You'll need to check with your provider to confirm if your defined contribution pension offers pensions flexibility – to withdraw funds or take part benefits as an income. Some defined contribution benefits may only offer a full withdrawal.