Questions everyone approaching retirement should ask
Kate Smith, Head of Pensions
Wednesday, 19 December 2018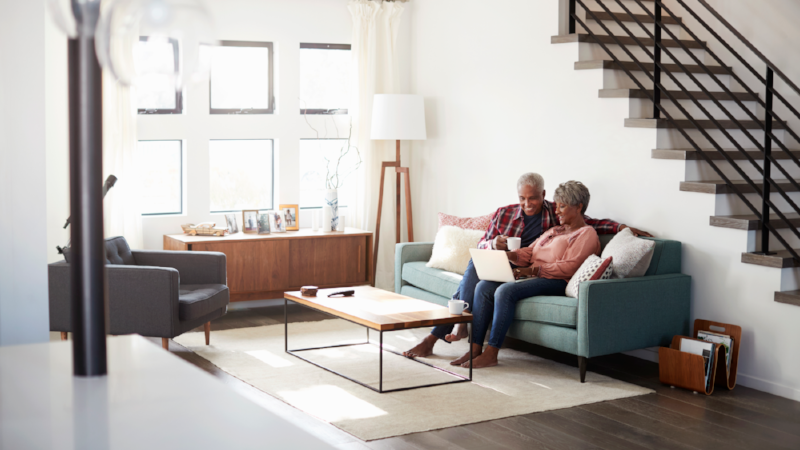 Retirement is a very exciting time of your life, but it's also one of the most stressful. In fact, a study* by Manchester University said that being retired is no less stressful than working, with the exception for those leaving 'high-powered' jobs.
But, in the interest of financial wellbeing, what can you do about it?
While retirement is a big life change, there are a few things you can do to alleviate any undue stress triggers. While you may have been saving for years, there are some important bits of information and decisions that will help you make the most of your savings and feel reassured that you're on the right track.
Related: Seven steps to knowing the pension funds you already have
1. Do I have to pay tax on my pension?
Having all the information about your pension is important, and tax on pensions is a frequent concern of people approaching retirement. If your income is less than £11,850 (standard personal allowance) in the current tax year**, you normally don't have to pay tax. But, for most people, there's no escaping tax in retirement. So it's important to take money from your pension pot in the most tax efficient way possible.
Beware of taking a large chunk of cash out of your fund as this could push you into a higher tax bracket. If you are one of the few people with a pension pot in excess of £1,030,000 (the standard lifetime allowance for 2018/19), when you take cash from your pot there may be even more tax to pay. The good news is that a financial adviser will be able to look at your savings holistically and make recommendations based on your circumstances.
So what options do you have when you want to access your pension benefits?
2. Can I take a cash lump sum from my pension pot?
While it's possible to take your entire pension fund as a cash lump sum, if you choose this option, normally only 25% of your cash lump sum would be tax free and the rest would be taxed as income.
Things you should think about before you take a cash lump sum include whether you need all of the money right now, whether it will last to the end of your lifetime, your tax position and whether the payment will push you into a higher tax bracket.
It may be possible to take only some of your pension pot as a cash lump sum at any one time, to manage the amount of tax you will pay. The remainder of your fund would remain invested in your workplace pension. A financial adviser will be able to guide you on this.
3. Do I want a guaranteed income for life?
First of all, let's clarify what 'guaranteed income for life' actually is. This is essentially what you might know as an annuity, and guarantees an income for life - but with limited flexibility. When you take benefits in the form of an annuity, normally 25% is paid as a tax-free lump sum and the remaining pot is used to buy an annuity. The income paid by the annuity is taxed at your marginal rate of tax. It's possible to buy an annuity that is guaranteed to be paid for a certain period, even if you die within that period, or to buy an annuity that will provide for a survivor when you die.
However, annuities don't usually offer the flexibility to alter the amount of income you take or allow you to take one-off lump sums whenever you want.
3. Do I want a flexible income during my retirement?
If you want a flexible income, you may want to consider a flexi-access drawdown pension. This allows you to keep your fund invested, while giving you access to your money as income and/or lump sums, as you need it.
When you move into flexi-access drawdown, 25% can normally be paid as a tax-free lump sum. The remaining pension pot will be invested in funds that you choose, and you have control over how much income you take from those investments. This allows you to tailor your income to suit your needs and yearly income tax position. All income you take will be taxed at your marginal rate of tax.
The risks involved with flexi-access drawdown are that your income isn't guaranteed. So if your investments don't perform as well as expected, or you withdraw too much, you may run out of money. A financial adviser will be able to give you advice right for you, based on your personal circumstances.
4. When I die, can I pass on my pension?
This depends on the type of pension you opt for. While an annuity will die with you unless you buy a joint life annuity or an annuity with a guaranteed period built in, flexi-access drawdown can generally provide more flexibility to pass on unused pension money to family and loved ones. And if you die before age 75, no income tax is normally payable on your unused pension money. If you die after age 75 income tax is payable at the recipients marginal rate.
5. Does it have to be all or nothing?
Can't decide what to do? Torn between a cash lump sum, an annuity and/or flexi-access drawdown? You don't have to go the whole hog - you can mix and match your retirement options by taking a combination of flexi-access drawdown, annuity and/or cash lump sums. You can even use funds in flexi-access drawdown to buy an annuity at a later date if you decide that's the right option for you, allowing you to change the mix as your needs change throughout retirement.
If you only have a modest pension pot, however, remember that product providers may have minimum investment requirements.
How to get advice
The choices you make for your pension can affect the level of income you receive for the rest of your life. Financial advice and guidance is highly recommended to help you decide the best course of action for you and your circumstances.
If you don't have an adviser already, visit unbiased.co.uk to find a regulated adviser close to you.
If you're 50 or over, you're also entitled to free, impartial guidance from the government service Pension Wise. You can receive Pension Wise guidance online, over the phone or face to face. Visit pensionwise.gov.uk or call 0800 138 3944 to book a free appointment.
If you need more information, contact our Aegon Assist team. The team provides guidance and will be happy to talk you through your options for retirement, and the income you will need to enjoy it. This service is free and allows you to make your own informed decisions, planning for the retirement you want.
Related: How to check your State Pension entitlement
Things to think about
The tax treatment depends on your individual circumstances, which may change in the future. The value of your plan could fall below the amount(s) paid in.
If you decide to retire early and withdraw your pension savings before the retirement date you selected on your pension plan, you should check with your provider to see what, if any, charges apply.
If you've been contributing to a 'with-profits' investment fund and choose to cash it in before the agreed date, some providers may apply what's known as a 'market value reduction' (MVR), 'market value adjustment' (MVA) or smoothing adjustments. This is designed to ensure you don't get more than your fair share from the investment. Check your policy documents or contact your provider, to see if this applies to you.
Some older pension plans offer a guaranteed annuity rate or bonuses. If you have this benefit, it means your plan guarantees to pay a particular annuity rate even if the market rate is different. This means you could get a much higher pension. Check your policy documents or contact your provider, to see if this applies to you.
* 'Retirement and socio-economic differences in diurnal cortisol: Longitudinal evidence from a cohort of British civil servants'