Quarter of savers concerned about financial health in retirement - PLSA
Professional Adviser
Wednesday, 27 April 2022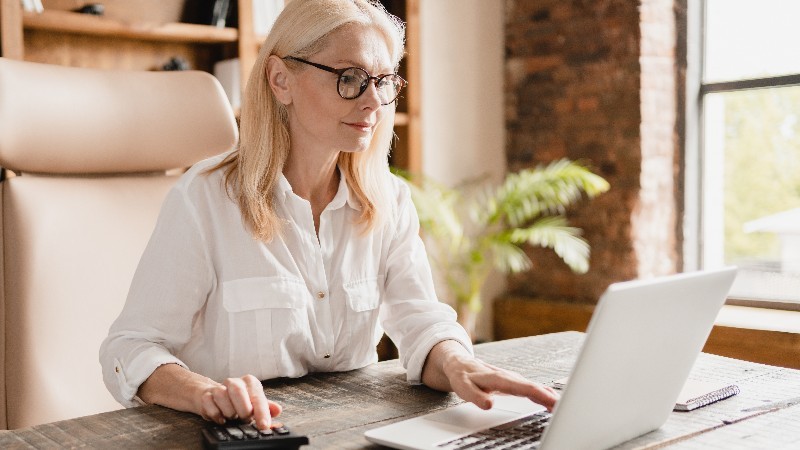 The current living crisis may have put you at ends with your pension. Are you the only one? Julia Bahr's piece from Professional Adviser breaks it down for you.
A survey from The Pensions and Lifetime Savings Association (PLSA) has suggested that a quarter of savers (26%) who have a workplace pension are concerned their current level of pension saving will not offer them enough to live off when they retire.
PLFA said UK households were feeling the pinch off the back of the cost-of-living crisis, war in Ukraine and two years of Covid-19 restrictions, and reported long-term concerns as to their financial health when they stop working.
It found those aged between 35 and 54 (29%) were most worried they would not have enough savings to live off, compared to those aged over 55 (20%). A third of women were concerned (31%), compared to one-in-five men (21%).
A third (35%) of those in low-income households - whose total income is up to £14k - and 31% with an income from £14k to £28k also expressed concern. This figure dropped to one-in-five (20%) for those in households with an income of over £48k.
Furthermore, one-in-five people surveyed (21%) said they saved into a pension to ensure that they have a minimum standard of living in retirement; a pension that meets all their basic needs.
Around two-in-five (41%) said they save to ensure they have a moderate standard of living in retirement - a pension that will meet their basic needs and allow them to do some of the things that they would like to do.
A third (33%) stated they do so to ensure they have a comfortable living standard - saving enough to ensure that they have enough money to live comfortably, including doing most of the things they would like to do.
The PLSA's current retirement standards suggest a single person will need about £11k a year to achieve the minimum living standard in retirement, £21k a year for moderate, and £34k a year for comfortable. For couples, it is £17k, £31k and £50k respectively.
A majority of people save in order to achieve a moderate (41%) or comfortable (33%) retirement living standard, PLSA said."However, far fewer people think their current pension saving will achieve this with slightly over a quarter (27%) saying moderate and just 14% comfortable."
The survey was conducted on behalf of the PLSA by Yonder Data Solutions from 10 to 11 January 2022 with a nationally representative sample of 2,093 adults.
PLSA director of policy & advocacy Nigel Peaple said: "We have long argued that current [auto-enrolment] contribution levels are not likely to give people the level of retirement income they expect or need."
As the government seeks to level-up the economy and narrow wealth disparities between regions and different demographics, he added, now is the right time for it to commit to levelling up pensions, gradually, over the next decade, in three affordable steps.
"First, the government should implement its plans of extending pension savings to the over 18s, and commence pension saving on each pound of savings, from the mid-2020s. Then around the end of the decade, pensions should be"levelled up" so that employers match employee contributions. This would mean 10% of pay goes into pensions but would not require extra contributions by workers. Finally, when affordable, in the early 2030s, contributions should be increased to 12%."
This article was written by Julia Bahr from Professional Adviser and was legally licensed through the Industry Dive publisher network. Please direct all licensing questions to legal@industrydive.com.