Protection plays into client's financial happiness
Cover
Tuesday, 26 October 2021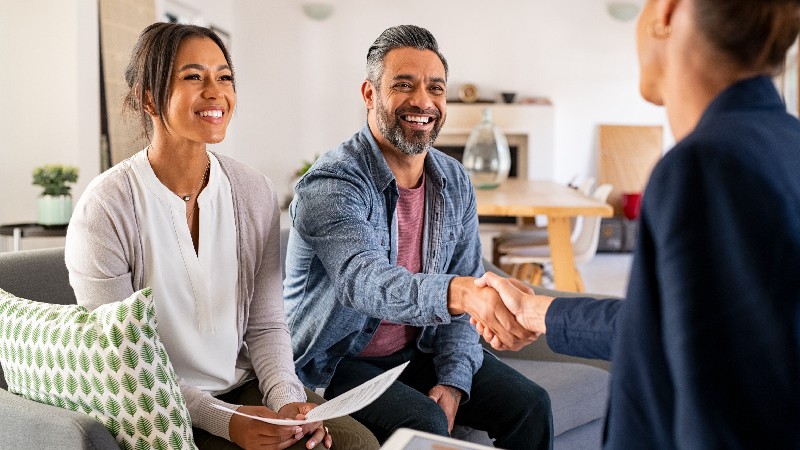 For financial advisers only
Financial experts discussed the importance and value of advisers engaging with clients on their financial wellbeing during a recent COVER webinar, in association with Aegon.
Financial wellbeing may mean different things to different people, but for financial advisers it should be one of the cornerstones of any protection conversation, particularly given the economic unpredictability created and exacerbated by the Covid pandemic.
During the recent The role of protection in supporting your clients' financial wellbeing webinar, hosted by COVER in association with Aegon, a panel of experts dissected how protection and financial advisers alike can play a more prominent and effective role in helping clients manage their financial wellbeing.
Examining why advisers should be engaging clients on the subject of financial wellbeing, Aegon's Chief Marketing Officer, Andrew Mason, said that he views it as a"universal topic" that was relevant to all the organisation's clients.
"It's made up of two elements; one is making the most of the money you have… the types of things that are well known territory for the industry in terms of organising our clients," he said.
"The other side of it is being happier with the money you have, because the reality is that at the end of the day, we can't stop our clients getting sick or divorced, we can't help them win the lottery or get a promotion at work; so, there will always be limitations as to how we can put money in our client's pocket, but the universal element is to help clients be happy with the money they have."
While financial advisers, those focused on protection in particular, should always aim to be mitigate the impact of clients becoming critically ill or being unable to maintain their income through loss of work, holistic wellbeing that also takes into account client happiness and mental health is growing in importance.
"Protection products, as a means to help clients face the inevitability of risk in life — not being scared of it, just accepting it as a reality and then taking proactive steps to manage that risk — is central to the objective of helping clients be happy with what they have," Mason explained.
Citing statistics that 4 in 10 people in the UK finished each month with less than £100 in their bank account, director of the Institute for Financial Wellbeing (IFW), Tom Morris, said that people financially vulnerable will find it extremely difficult to"get the full enjoyment out of this financial wellbeing piece."
"There is a step, but we have to go past that. We have to think about this not just in terms of people who are financially vulnerable; it is that happy part we really have to connect with. If we get the population to this point where they are no longer vulnerable and in a better financial situation what then? What next? How do we turn our money into other areas of wellbeing?" Morris said.
Getting to know you
One of the ways that advisers can better understand their clients in terms of their financial wellbeing, is to have a"very open conversation" with clients, Morris said, including elements like what gets them out of bed in the morning or what they would miss if it all went wrong.
"If you can have a conversation around this idea of what is really important to them you can then start to put in 'What if?' and it might make that protection feel a bit more real," he explained.
Morris challenged advisers to spend time during meetings with their clients with a blank piece of paper, rather than a script or form, asking open questions to better visualise what the client is telling them and what is most important to them.
It is also becoming more accepted that financial wellbeing is one element of the overall wellbeing landscape, alongside other elements such as physical and mental health. GP and money coach, Dr Nikki Ramskill (The Female Money Doctor) explained that the impact of personal finances upon client mental health is"huge."
"If someone has a problem with mental health — bipolar disorder or depression — that is going to lead to poor financial wellbeing, because they might not be looking at their bills or statements in the case of depression, or over-spending significantly because they are going through manic phase of their bipolar disorder," she said.
"It's also about helping people from going down that path and becoming depressed or becoming anxious about their finances. It would be a massive credit in helping many with their money because it goes hand-in-hand with mental health."
References
The role of protection in supporting your clients' financial wellbeing, Source, COVER, September 2021
This article was written by Cover Magazine and was legally licensed through the Industry Dive publisher network. Please direct all licensing questions to legal@industrydive.com.