Preparing for the 100 year life
Aegon
Tuesday, 21 May 2019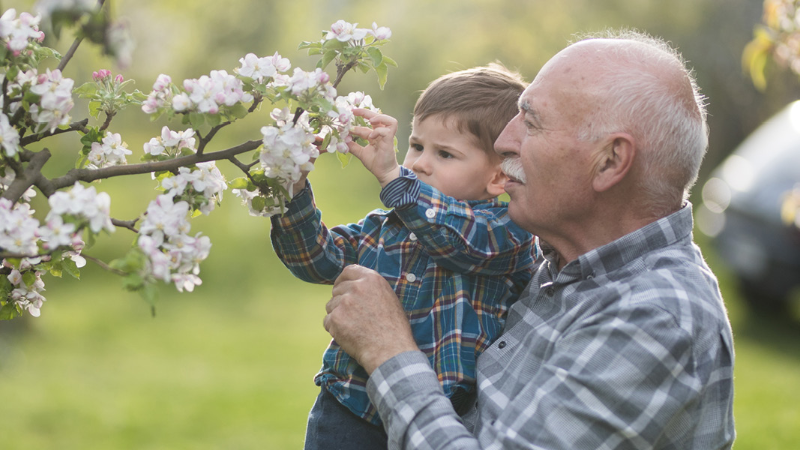 Those who are fortunate enough to receive a congratulatory letter from the Queen upon reaching 100 years old used to be few and far between.
Around 36 years ago, the Queen was averaging around 8 a day - these days it's around 40. In 20 years' time it's projected that she, or more likely one of her family members, will be sending out around 230 letters each day.
The impact of longevity has more than just an impact on the Queen and her need to sign a greater volume of annual best wishes, as a greater number of people than ever will need to work out how they will manage a 30 plus years in retirement. The idea that we all live a 3-stage life of education, work and retirement, is becoming ever more challenging.
Lynda Gratton and Andrew Scott wrote a book in 2016 which focused on the challenges and opportunities faced by the "100 year life", exploring what this means for the lives we increasingly start to live. These shifts clearly have profound implications for the workplace and financial services organisations. This is something we've been focusing on to ensure we understand what it means for the relevance of the products and services we need to provide.
The fundamentals of living longer and hopefully, healthier lives, could see a shift in behaviour. We're already seeing changes such as the government reforms in pension freedoms, changing how people phase into retirement. Older people are now often working longer - either because they want to work - or because they have to. There's a growing need to ensure that through our career we're continuing to upskill to maintain not only our relevance but to support our longer working lives.
A similar challenge remains true for many younger people. More of whom are choosing to undertake shifts in careers, take breaks mid-way through, or sharpen their skills to remain relevant in an ever changing workplace. There's a growth in the number of people who take more entrepreneurial paths, with a substantial growth in self-employment.
According to the Office for National Statistics (ONS) the number of self-employed workers has increased from 3.3 million in 2001 to 4.8 million in 2017.
- The most rapid increase occurred in self-starters aged 65 and above, where numbers have grown from 159,000 to 469,000 between 2001 and 2016.
- Compared with a total of 181,000 16 to 24-year-olds were classified as self-employed workers in 2016 - up 74% from the 104,000 in 2001. Making young people the second fastest-growing group of self-employed workers, with part-time work accounting for most of the rise.
Rather than the traditional 3-stage life, we're now seeing an emerging trend for the shortening of these stages, encompassing more flexible working patterns, retraining and further skills development, coupled with a mix of employed and self-employed work. Rather than focus on retirement, there's an increasing focus on a need to supplement an income and continue to accumulate financial wealth well into later life, in order to support the longer lives and the lifestyle people aspire to having or hopefully maintaining.
We want to be at the forefront of helping you and your members solve some of these emerging challenges. We're considering how we can better help people balance the choices between improving wellbeing today, versus their wellbeing tomorrow, whilst supporting the more complex choices that people now face in the lives they lead.
In your role as an employer this is going to become an increasingly important trend to align with. Whether it's your new graduate hire who, according to ONS data, if male could have a 20% chance of living to 100 and if female a 26% chance, or someone heading towards the tail end of what would be traditionally the end of their career.
We all have a part to play in supporting these emerging challenges and it's a theme we're actively exploring to help inform our future developments through how we work as a business and the services we offer you and your members.
Ed Dymott - Aegon Managing Director - Transformation, Innovation and Growth