Phasing into retirement halved in 2020 say advisers
Aegon Investment Team
Wednesday, 16 June 2021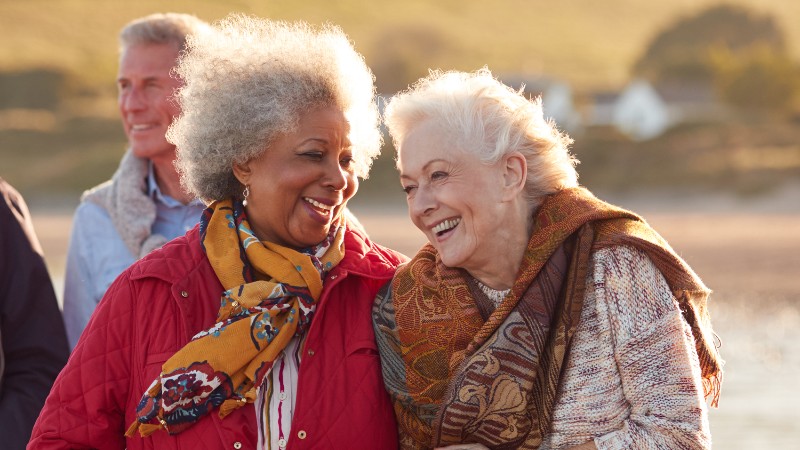 For intermediaries and employers only
The global pandemic caused many of us to reflect on what was important ─ family, quality of life, the environment and, of course, our financial wellbeing. It has brought about revolutionary change to work patterns and unfortunately an increase in the unemployment rate – which has risen from 2.8% to 3.7%1 among over 50s since the start of the pandemic.
These are just two of the key factors which may have led to a dramatic reversal in the trend towards transitioning into retirement. Aegon's recent Adviser attitudes report found that the proportion of advised clients retiring in the traditional manner, at a single point in time, doubled last year to 44% up from 20% in 2019.
The impact of financial uncertainty
It's clear that the effects of the pandemic-induced market volatility have been most keenly felt by those who are near or at retirement, who are reliant on savings income to meet near-term living costs. The majority of queries (64%) advisers received since the start of the pandemic came from those aged 55 or older according to our Adviser attitudes survey.
In the same survey, 39% said more clients reduced their retirement income as a result of the Coronavirus, while 75% cited running out of money is a key concern among retirees.
Reversal of Pensions Freedoms trend
But what is most surprising – particularly five years' on from Pension Freedoms legislation – is the proportion of clients (44%) who are retiring in the traditional manner, at a single point in time. This has more than doubled since 2019's result (20%). In tandem, the numbers retiring gradually has shrunk from 74% in 2019 to 38%, a huge 36% reduction.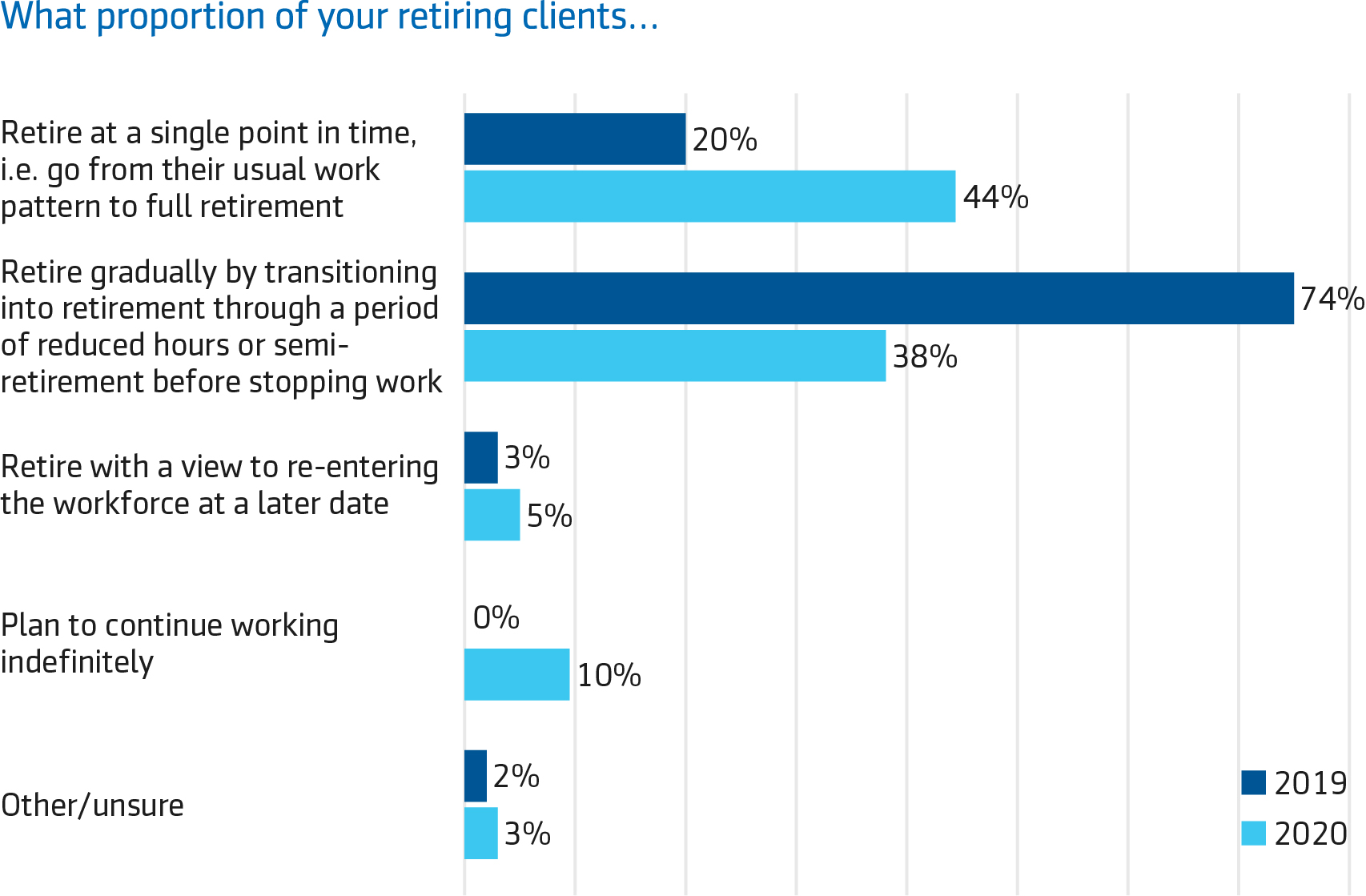 Advisers are also reporting a rise in the number of clients retiring at the conventional retirement age of between 61 and 65. 71% said most clients retired in this age bracket, compared with 63% in 2019. Those retiring earlier has shrunk to 12% from 19%, while 17% retired later, down from 19% in 2019.
Temporary blip or enduring trend?
It's too soon to be clear on the causes of this rise, and we don't yet know whether this reversal will stick or whether ─ once the effects of the pandemic subside ─ most people will revert to a more gradual transition into retirement.
Whatever else, our research clearly demonstrates the immediate impact of the pandemic on clients' financial plans and the important role of advisers in helping people reassess their circumstances in times of financial uncertainty.
What next?
Read the Adviser attitudes report to find out more
If you'd like to discuss the report, or you'd like to know more about how we can help, please get in touch with your Aegon contact or visit our investment webpages - ARC platform or Aegon Platform.
The findings in the Adviser attitudes report 2021 are based on the views of 251 financial advisers from across the UK. Fieldwork was conducted by Opinium between 20 and 28 October 2020. Comparisons to previous surveys refer to fieldwork conducted by Opinium among 250 advisers between 25 February and 1 March 2019.
The information in this article is based on our current understanding of markets and legislation and may have changed since publication. The opinions expressed are those of Aegon.
The value of an investment can fall as well as rise and isn't guaranteed. Your client could get back less than they invest.