People need more personalised financial guidance
Professional Adviser
Thursday, 14 May 2020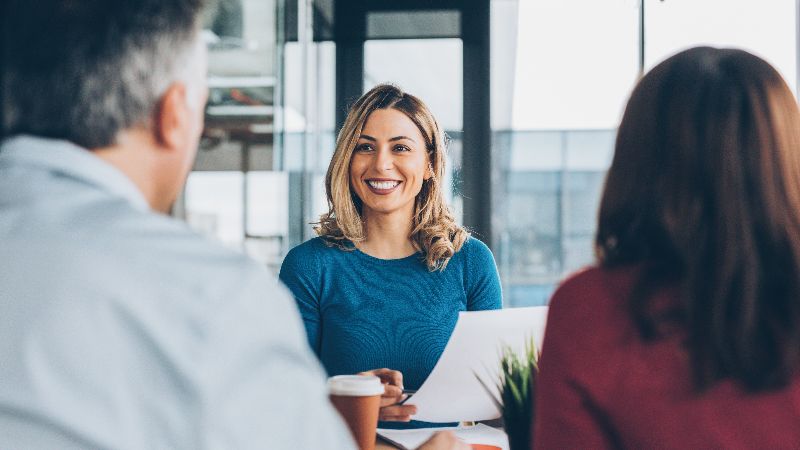 For intermediaries only
The current crisis has shown that more people need access to financial help, writes the Tax Investment and Savings Alliance's Charles McCready, who thinks the rules around financial guidance need to be reviewed...
Crises bring out the best and the worst in people. Sadly, a day hasn't gone by when I haven't heard about a new financial scam looking to take advantage of the ills churned up by Covid-19.
As a nation, we applaud those heroes who spend their days trying to keep us safe and we are heartened and touched by those who have gone to extraordinary lengths to raise money and awareness to help those at risk. All the while, unscrupulous scammers target the vulnerable to make a buck or two.
Scammers succeed in times of uncertainty, when consumers are bombarded with information via email and the news and balance sheets are volatile. It's easy to fall for a product that's offering to shelter your hard-earned cash from the current storm or offering a high rate of return.
It's also easy for people to make rash and poor decisions—to simply 'opt out' of saving to try and prevent further losses. And it's understandable why people feel that's the best course of action.
Data from the latest Moneyfacts UK Personal Pension Trends Treasury report showed that the impact of the coronavirus pandemic on global stock markets had caused the average pension fund value to plummet by 15.2% in Q1 2020. What is often unclear to consumers is that paper losses aren't real losses until they're crystallised.
Secondly, a day hasn't gone by when the financial press hasn't banged on about financial advice. But 92% of the UK adult population do not receive financial advice. Last year, just four million people received advice in the UK, and just half of these do so on a regular basis. This isn't good enough and, sadly, I think it might take a global pandemic for this to be realised.
We need to make advice more accessible and front of mind, especially for those who try their best to save what they can but don't necessarily have the additional capital to spend on expensive advice.
This lack of advice provision inevitably leads to consumer detriment. We looked at just a handful of examples of typical experiences and the poor choices people are making; frighteningly this pointed towards £30bn worth of detriment over a 10-year period for just those cases. If I were a betting man, I'd say this year's figure for poor choices could be much higher than the usual average.
Delivery of a solution for this unserved group faces several challenges which are collectively delaying support for the people who most need help. TISA has been working closely with member firms to proactively find solutions and raise this to the attention of the FCA, HMT, DWP and MaPS.
While the most ideal situation would be for everyone to receive advice, a solution to deliver this at low cost and with the ability to deal with customer complexity has yet to be found. Rather than wait for the silver bullet we should turn to the next option: financial guidance. But what's the difference?
Well, in the context of financial services,"advice" is a service which recommends a specific course of action based on consumers' individual circumstances and goals;"guidance", on the other hand, provides more generic information and/or options to narrow down consumers' choices, without making an explicit recommendation.
The challenge lies in how to define the boundary between guidance and advice, which is much trickier than you might initially imagine. To prove it, TISA asked five leading firms to review a set of 20 examples of customer support to ask if they represented guidance or advice. We received very different answers because of the ambiguity of the rules. Clearly, we need an unambiguous, unified approach to ensure clarity and consistency.
Another old chestnut that is blocking progress is the question of trust. It's argued that financial services could use guidance as a mechanism to flog inappropriate products - but there are ways of preventing this with appropriate use of regulation, qualifications and accreditations. Furthermore, by limiting who can offer guidance services to regulated financial services firms and MaPS, appropriate controls can be put in place.
TISA is extremely supportive of the action that's already been taken by the FCA during this pandemic: to permit additional flexibility on the scope of financial guidance support for customers. This came hot on the announcement of the FCA Business Plan 2020/21, which includes a focus on better consumer outcomes. This will allow firms to provide more constructive support to the non-advised market, covering investments and pensions.
Additionally, the FCA's Investment Pathways initiative is getting closer to implementation, which will add another tool for helping consumers make the right decision regarding their long-term income needs.
This is only the beginning. What we really want is a more extensive review of guidance that allows greater personalisation to support consumers in making informed decisions across a range of basic money matters. Let's get help to the 92% that need it most.
For now, I urge the industry to make the most of these new, supportive measures to protect consumers and their hard-earned cash as we begin to head down the long road of turbulence.
Charles McCready is strategic policy director at TISA
This article was written by Charles McCready healthcare for Professional Adviser and was legally licensed through the NewsCred publisher network. Please direct all licensing questions to legal@newscred.com.