Pensions key in government plans to 'level up' the UK
Professional Pensions
Monday, 14 February 2022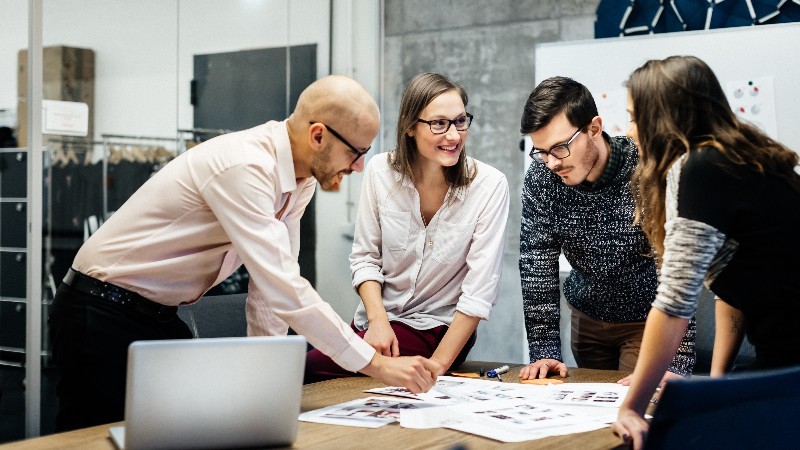 For financial advisers only
Wondering how the government is setting out to help balance the pension system? Read Holly Roach's piece from Professional Pensions to find out more.
The government has published its white paper on levelling up the UK, setting out plans for Local Government Pension Scheme (LGPS) funds, opportunities for illiquid investments, and the defined contribution (DC) charge cap.
The government's Levelling Up white paper - published yesterday (2 February) - sets out the government's new approach designed to re-focus its spending to improve the outcomes of the UK.
The paper states the government can"catalyse private financial flows" to local businesses and projects by creating a"streamlined, effective and stable regulatory environment" which supports the private sector to invest over the longer term.
It said this could include the provision of financial capital from institutional investors such as pension funds, which is currently constrained by legislation.
The government said as part of levelling up the UK it plans to boost productivity, pay, jobs and living standards by growing the private sector.
As well as developing a"more flexible and better regulatory model" for business outside the EU, the government said it will reform outdated EU rules restricting investment from pension funds"so we can see more money flow into long-term capital assets".
The paper also stated there is"huge potential" for institutional investment to support levelling up, across infrastructure, housing, regeneration and small- to medium-sized enterprise finance.
The government said institutional investors currently hold more than £3.5trn of UK pension assets and within that, the LGPS has total investments of more than £330bn, making it the largest pension scheme in the UK.
The paper noted only a"tiny fraction" of these funds are currently allocated to local projects. It said:"If all LGPS funds were to allocate 5% to local investing, this would unlock £16bn in new investment."
To build on the"established capacity and expertise" of the LGPS funds, the government is asking the funds working with the eight LGPS asset pools to publish plans for increasing local investment, including setting an ambition of up to 5% of assets invested in projects which support local areas.
The Impact Investing Institute welcomed the 5% target for local investment by council pension schemes.
Chief executive Sarah Gordon said the move will"make it easier for pension schemes to consider the real opportunities presented by investing for impact in UK towns, cities and regions".
"By putting their investments to work to address local challenges, pension schemes can achieve appropriate risk adjusted financial returns that are compatible with their fiduciary duty while enhancing local resilience and improving people's lives," she said.
In the paper, the government also reiterated its commitment to relax DC charge cap rules to encourage greater levels of investment in illiquid assets.
This comes after the government urged institutional investors to ignite an 'investment big bang' to boost long-term growth and recognised its responsibility to remove obstacles and costs to making long-term, illiquid investments in the UK.
Hymans Robertson head of DC investment Callum Stewart said the paper is"evident of the willingness to explore illiquid investments".
"Through the creation of new long-term asset funds, schemes will be able to access investments that could improve returns net of costs and charges over the longer term."
He said exploring illiquid investments will provide a"vital opportunity to improve financial outcomes and will work to remove any remaining barriers preventing DC schemes getting the best for their members and should be seen as an exciting opportunity".
"This is another chance for pension schemes to improve engagement with their members. We know that individual DC savers have been telling the industry that they want their money to have a positive impact on the world around us, and that illiquid investments are a way in which to do this.
"Although costs and charges are likely to be higher than most existing DC funds, we continue to believe that in this instance it's possible to pay more and get more for DC savers."
Pension Insurance Corporation chief executive Tracy Blackwell agreed the government"cannot level up the UK alone, but will have to work in partnership with the private sector and with long-term investment from the financial services sector".
"We are already seeing billions of pounds being invested into areas like social housing and urban regeneration from long-term investors.
"However, to enhance this flow the government needs to ensure that financial regulatory reform doesn't end up slowing or stopping the flow of investment into our cities and towns and draining the life from the levelling up project."
The Pensions and Lifetime Savings Association (PLSA) has called on the government to 'level up' UK workplace pensions by rebalancing auto-enrolment (AE) contributions over the next decade so employers pay the same as employees.
The trade body made a number of proposals that would expand the scope of AE including extending the current AE regime during the mid-2020s to include younger people and pension saving from the first pound of earnings. The PLSA said this needs to go into legislation"as soon as possible".
Also, it suggested employer contributions should be levelled up to those of employees so each would pay 5% of salary, and called for a further increase of 1% extra for both employer and employees to bring total AE contributions to 12%.
The PLSA said these timeframes are designed to"lighten the affordability burden on individuals".
Director of policy and advocacy Nigel Peaple said:"Current contributions are not likely to give people the level of retirement income they expect. People's inertia has driven the success of AE in helping millions of people to save for their retirement but inertia also means they assume that the statutory minimum is the right level.
"As the government seeks to 'level up' the economy, narrowing wealth disparities between regions and different demographics, we think now is the tight time for the government to commit to levelling up pensions, gradually, over the next decade."
This article was written by Holly Roach from Professional Pensions and was legally licensed through the Industry Dive publisher network. Please direct all licensing questions to legal@industrydive.com.