Pension freedoms usher in a new generation of 'freetirees'
Aegon Press Team
Tuesday, 2 April 2019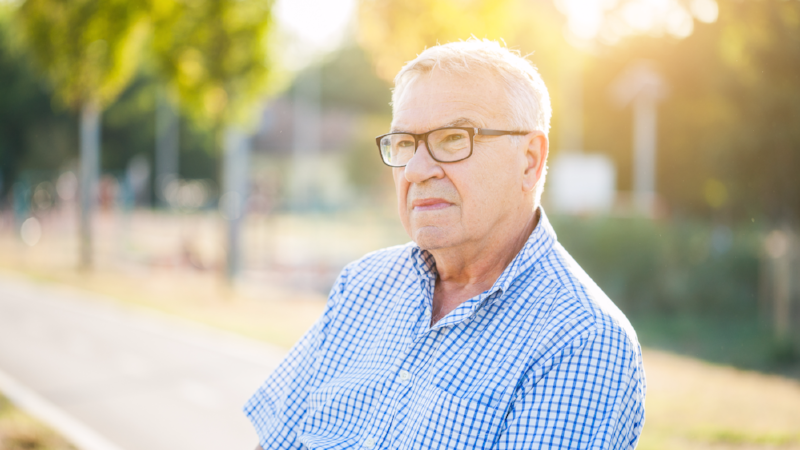 Pension Freedoms, 4 years old this April, should be celebrated as significantly influencing UK retirement behaviour
Half of over 50s1 dismiss traditional retirement journey wanting a fluid transition, easing themselves into retirement
A quarter of over 50s1 (26%) think that they'll start collecting their pension while still working
Across Europe, UK workers least likely to stop work all at once2 and fully retire thanks in part to flexibility of pension freedoms
The introduction of pension freedoms four years ago has been a huge enabler for over 55s, allowing millions to draw income from their pensions flexibly. Pension freedoms offer new opportunities to transition into retirement by continuing to work with reduced hours beyond traditional retirement age.
Research from pensions and investment provider Aegon, showed that taking a phased approach to retirement was the preference for half of UK workers over 50, or 5 million workers3. The flexibility that pension freedoms gives, means that older workers can tailor their retirement to their own individual requirements, giving rise to a new distinct and more 'free' stage of life in between work and retirement, which Aegon calls 'freetirement'.
A quarter (26%) of over 50s could see themselves continuing to work while collecting their pension, but their motivation for doing so isn't driven solely by economics. Keeping their brain active and an enjoyment of work as well as benefits of social interaction all play their part.
Earning an income later in life also provides workers with the opportunity to continue saving, which can mean higher retirement benefits in the future.
Steven Cameron, Pensions Director at Aegon, commented:
"Work life balance has never been more important to those over 55. Pension freedoms have allowed them to throw off the shackles of a traditional retirement and follow a plan that suits their individual needs. While historically people benefitted from generous final salary pensions, one drawback of these was they didn't offer much flexibility to decide how and when to take benefits.
"The freedoms have changed the way people think about retirement and are enabling the rise of a more flexible transition into retirement including allowing people to choose to start accessing some retirement savings to support a reduced working pattern.
"Pension freedoms have allowed older workers to be more flexible, creating a distinct phase in their later life where they can alter their working pattern to their needs. This allows them to continue working beyond traditional retirement age while also having more time for leisure, for family, for volunteering and to pursue hobbies and travel.
"What we're hearing loud and clear is that older workers want to be able to continue to live life on their own terms and pension freedoms allows an increasing number to enjoy a new 'freetirement' life stage where they can combine reduced working hours with enjoying more leisure time."
References:
1Research conducted in conjunction with Opinium, based on responses from 1007 UK workers aged 50+ earning £20k+ between 30 November and 6 December 2018.
214,400 workers and 1,600 retired people were surveyed by Aegon in 15 countries across the Americas, Europe, Asia and Australia between 29 January and 19 February 2018.
3Of the 10.3m people over 50 in employment in the UK, 49% want to transition – 5million https://www.ons.gov.uk/employmentandlabourmarket/peopleinwork/employmentandemployeetypes/datasets/employmentunemploymentandeconomicinactivitybyagegroupnotseasonallyadjusteda05nsa
Further information
Neil Cameron
PR Manager
Aegon UK
Tel: 0131 549 3393
Mob: 07972 403 757
Notes to Editors
In the UK, Aegon offers retirement, workplace savings and protection solutions to well over three million customers and employs approximately 3,450 staff. More information: aegon.co.uk
As an international life insurance, pensions and asset management group based in The Hague, Aegon has businesses in over twenty five markets in the Americas, Europe and Asia. Aegon companies employ over 28,000 people and have millions of customers across the glo be. Further information: aegon.com
Aegon is a brand name of Scottish Equitable plc. Scottish Equitable plc, registered office: Edinburgh Park, Edinburgh EH12 9SE. Registered in Scotland (No. 144517). Authorised by the Prudential Regulation Authority and regulated by the Financial Conduct Authority and the Prudential Regulation Authority. Financial Services Register number 165548. An Aegon company.www.aegon.co.uk
© 2019 Aegon UK plc.