Peace of mind when breast cancer strikes
Cover
Thursday, 8 November 2018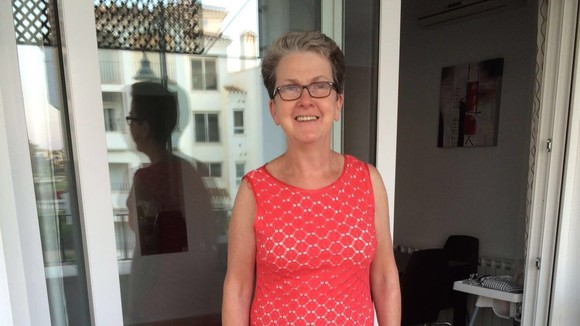 Breast cancer sufferer, Carole Scott, says her critical illness policy has provided 'peace of mind' and helped her cope at a time when she 'couldn't think or function'
A 58-year-old woman who was diagnosed with breast cancer has spoken to the Mirror about how a life insurance with critical illness (CI) and total & permanent disability policy was a"Godsend".
Domestic caring assistant Carole Scott took out the policy in May 2013 and a CI claim of £41,006 was paid in April 2018. She was paying £45 a month for the policy and had it for five years.
'Really important'
"Having critical illness cover has given me peace of mind that despite being ill I still have my home and I don't need to worry about my financial future," she told the Mirror."I'd definitely [encourage others to get it] without a doubt… I think I would have been demented without it and would have had everyone around me demented, because I am the sort of person who stresses about money.
"If there's any way you can afford critical illness to have that peace of mind especially as a single parent it's the way to go, it's really important."
Cancer treatment
After a routine screening in November 2017 found a tumour in her right breast, she had surgery for a mastectomy in March 2018 and started chemo in mid-April."I had some serious complications after my second session and then suffered serious side effects from the chemo which landed me in emergency care on two occasions with neutropenic sepsis, I had to have breaks from chemotherapy and the infection was so bad that in August I had to have the skin and nipple removed from my right breast which left me with no reconstruction," she said.
In September, she started radiotherapy -"each day Monday to Friday for three weeks" - and will go back to see the surgeon in November to discuss reconstruction options.
Safety net
Having the CI policy has meant that Carole has had one less thing to worry about during a hugely traumatic and uncertain time."The scariest moment was having the chemo and feeling I had no control over my life anymore," she told the Mirror."The cure for the cancer was controlled by drugs that meant I didn't feel like a human anymore, I couldn't think or function."
The CI pay-out has allowed her to cope financially without having to work and, as a single mother, she has been able to pay her mortgage."Having read on breast cancer care support forums I understand the difficult financial choices people have to make," she said.
"It may well have been that if I hadn't had the critical illness policy I would have said to the consultant that I have to go back to work or work through the treatment."
This article was written by Adam Saville from Cover and was legally licensed through the NewsCred publisher network. Please direct all licensing questions to legal@newscred.com.