Overcoming common misconceptions about advice
Aegon Content Team
Friday, 12 March 2021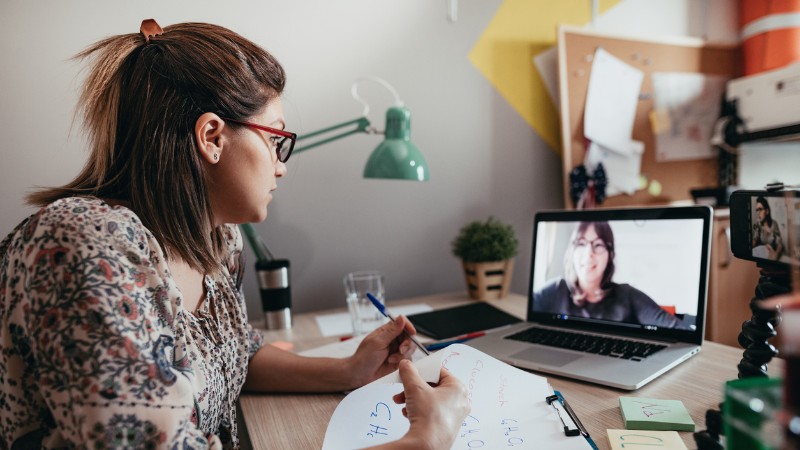 For intermediaries only
Advisers like you have so much to offer when it comes to helping your clients.
It's not just your wealth management skills that will be in demand. It could be coaching and understanding what clients want to get out of life both now and in the future – and how their approach, with your advice, to saving and investing can help enable these things to happen.
It's also about preparing for the unforeseen. You can help with advice around protection cover (including critical illness, income protection and life insurance) – along with inheritance planning, maximising tax efficiency and much more. All of this could help to improve a clients current, and future, financial outcomes. As well as helping improve their financial wellbeing.
Yet, there can be the unfortunate and often unmerited perceptions that advisers are only suitable for really wealthy people, that people can do their own financial planning, advice is expensive, and that they might pick a poor adviser. These four financial advice myths, were recently debunked.
Trust is a must
When it comes to trusting someone with money, it's easy to see why people are naturally cautious. After all, they're giving control of how their money is managed and using the financial advice they receive, to hopefully improve their financial wellbeing thanks to your expertise.
Financial wellbeing is a goal for most of us and getting appropriate financial advice to help work towards it, can be one of the best ways to help achieve it.
There are a number of things you can do to help improve your business and the way the advice industry is perceived:
1. Think local. Engage with your community
Try promoting your business within your local community to win new clients. By working to increase your profile locally and building a rapport with existing clients, and potential clients, people will get to see what you're really like and judge you on that, rather than an outdated 'perception'.
In the current climate, financial advice and financial wellbeing are more important than ever. Why not get in touch with local businesses, community groups and other organisations to offer your assistance.
Providing advice now, while people are in real need, could lead to further new clients in the future.
2. Use technology to keep in regular contact with existing clients
Technology is one of the areas that's been heavily relied upon in the last year to help maintain contact with clients. By being available and keeping in touch with clients during difficult times will help them feel comfortable about contacting you about their concerns.
The Coronavirus has for example boosted the use of video conferencing and this trend looks set to continue.
Research shows that video conferencing is becoming the 'new norm' for accessing financial advice as two thirds (67%) of advisers report an increase in its use since the coronavirus outbreak1.
It also shows that only 6% of advisers expect to use it less when social distancing ends1.
Just 27% of consumers would still most like to receive professional financial advice face to face1.
So, if you haven't already – try and embrace this new way of working and use it to your advantage. Take a look at our infographic for more tips on better home working.
3. Don't dismiss face-to-face
We understand that face-to-face interactions have always been the foundation of adviser and client relationships.
It's perhaps inevitable therefore that our research showed that 73% of advisers conceded that not being able to meet face-to-face is a barrier to developing new client relationships1.
Advisers also acknowledge the importance of meeting clients 'in person' with 71% of advisers saying face to face meetings are important1.
While wrong to generalise, our research shows that the age of a client can make a difference, with 2 in 5 clients over 65 saying their preference would be to postpone any meetings until face-to-face was available2.
There's however a much stronger acceptance of receiving advice virtually among younger clients, with only 18% saying they would defer meetings2.
Understanding how your clients prefer to be contacted is important – and giving them virtual options – rather than a delayed or difficult to arrange physical meeting.
Video calls have the additional benefit of enabling you to help resolve any issues clients might be having, or carrying out any new instructions they may have, more quickly and efficiently. Once tried, your more skeptical clients might be converted!
4. Your home, it's now your office
When you used to host clients for meetings within your office space, they'll have undoubtedly felt that it was a very professional and reassuring environment to be in.
Coronavirus then forced many of us to move out of our offices and into our home environment. That move has meant that you're now faced with a new set of challenges of trying to not only work with existing, but also acquire new clients from home.
Even though you're at home clients will continue to look for the same reassuring cues that your old office environment provided. So, it's important to think about the messages your video call background conveys.
In 2020, we asked 2,100 members of the Aegon Feedback Community what should present in the background of a video call - most of our respondents said it should be 'clean'3. But subconsciously, sharing deeper personal references such as family connections and photos, could be a more powerful way to enter a reciprocal relationship.
Our study also suggested that references to personal wealth or social status, for example, exclusive art or interior design, could stop prospective clients from entering a relationship with that adviser. Similarly, blurring the background could also raise a risk of not building an open, trusting relationship.
Our recommendation on a video call background is a careful balance between conveying the right levels of intimate messages about yourself, but without looking as if you're pushing your own goals onto your clients. Getting the right blend could have a significant impact on client trust of both you, and your business.
You won't win every battle for hearts and minds. However, the more time you're prepared to put into changing the perception of advisers generally, the more likely you are to win existing and new clients over. By doing so you'll both help them secure their financial future, as well as help grow your business.
A win win for everyone.
1 Research conducted by Opinium with 205 advisers – 20th and 26th May 2020.
2 Research among 1889 members of the Aegon Feedback Community – June 2020.
3 Aegon Feedback Community, 2,100 respondents, 2020.