Opportunities in advisers' Covid-19 exit strategies
Professional Adviser
Monday, 27 April 2020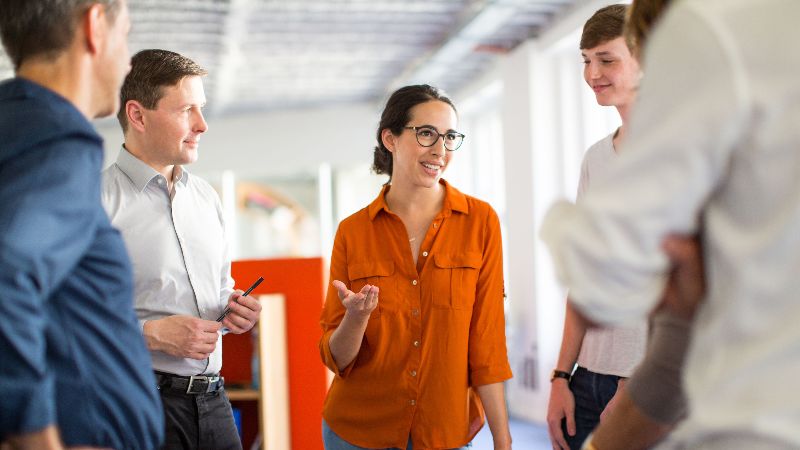 For intermediaries only
In this piece, PA's Armchair Critic Brendan Llewellyn takes a look at all the opportunities financial advisers have to make their businesses more efficient when the UK exits lockdown.
Calls for a national exit strategy prompt me to consider possible strategies for individuals and their businesses. But first, the purpose of any strategy is to support your objectives. But does the personal and business experience you are going through cause you to re-think these objectives and the kinds of strategies and plans that might be more likely to achieve them once we are unlocked? And can they move around and interact without concern?
Relationship management as reputation management
There's an important question we need to ask ourselves for now - whatever our role and whatever our business. Are we doing all we can for our clients and prospective clients, colleagues, team members and associates? Because the way we are acting now will also shape our likely success at the end of the tunnel.
This is a time to cement relationships and, if you don't do that, it's going to be hard to re-build connections at some time in the future. So, are we:
Contacting all current and past clients and seeing if they are well or if they need assistance?
Doing everything we can to ensure service is unharmed and in some cases enhanced?
Ensuring regular contact with team members and making more contact with those who need it?
Finding ways to reach out to prospective clients either to offer services now or sow the seeds for later? Pricing or service initiatives - free advice or suspended asset management fees for NHS workers? Protection provider helplines on all matters health-related?
Considering new services (all around us there are examples - restaurants and pubs offering take away and home delivery for the first time, The National Theatre with open access to recorded performances, online Yoga classes, art galleries with educational content for children etc.) that offer value and ensure we remain on people's radar
For those providing investment services - funds, portfolios, advice, platforms - consider what clients actually need at the moment. Cash levels have risen, so are clients being made aware of cash management services, or near-cash products?
For platforms and others, what are clients doing with their portfolios? Are they all rebalancing and so moving into equities as markets fall? As investors, we would like to know whether our own instincts and decisions are in line with others. How about a WIP - a weekly investment plan - with high volatility, perhaps a week seems like a month used to?
Tactics to avoid
By contrast, the supermarkets appear to be migrating back to full-fat prices with a material reduction in offers and making home delivery a middle distance event with unpredictable outcomes. And my preferred chocolate supplier has been delisted - I was most unimpressed with their discounts for £30 or more followed by a plethora of eggs at £29 each. A clumsy attempt to upsell.
Ways of working
This period is giving us all valuable experience in working from home. I'd suggest the key learnings might be:
Reading, writing and aspects of thinking are best done out of the workplace so why go into the workplace as much as you did?
Most meetings are fine on line - it only takes two or three to get used to it
Some meetings - certain board meetings for example - are just rubber stamping, so consider making most online post-lockdown
Most say that making new client connections without face-to-face meetings is difficult. Yes, but that's a matter of convention. A face is important to us but Zoom or Skype offers that too
Possible benefits
Online dealing, even with new clients, can transform the economics of your business and make hitherto"uneconomic" clients perfectly viable. If one positive from all this is the narrowing of the advice gap then we should embrace that.
If the workplace isn't quite as essential as we thought then look to that as a route to make the business more cost-effective - share space, reduce space, move to home/work contracts where feasible. This would have a major impact on travel costs, carbon emissions and probably our mental health.
Note that in China the reduced deaths from pollution this year are 20 times as high as Covid-19 deaths. In any case, cost reductions for most businesses will be required and with current projections for the economy we have further need to consider cost management and if we can do so without harming client service, and to the benefit of the environment then all the better.
On sustainable investment and ESG - what do we expect? One suggestion is that investors will be focused solely on regaining losses in their portfolios. Another is that widespread appreciation of the positive impact of lower travel, traffic and emissions is a gain we should hang onto.
The clear blue waters in Venice remain one of the most striking images of the last few weeks. In which case, ESG becomes part of the new normal, and I'd say that has to be a good thing. In any event, it seems likely that high-scoring ESG stocks will outperform, in which case there's no trade-off.
How will all this assist awareness of the need for personal and business protection? The first question as always has to be - in your own business is continuity taken care of? If you deal with corporate clients would the death of a director affect the continuation of that business and by extension affect your own business?
For the wider population if this doesn't help with appreciation of the need to protect your family against death and illness then what would? I'm not questioning the need for providers to look at their terms and exclusions but the response has to be broader.
What next then?
So from an individual business perspective, the achievable exit strategy will reflect the reality of how you are handling the current environment. Expecting a return to business as usual seems wrong, and unlikely. There will be major opportunities to run your business more effectively, and the cost savings that a tilt to digital will bring will open up new tiers of client and will, with the constraints of lower or negative economic growth, be entirely necessary.
Brendan Llewellyn is owner of Marketing Edge and a director of Adviser Home
This article was written by Brendan Llewellyn for Professional Pensions and was legally licensed through the NewsCred publisher network. Please direct all licensing questions to legal@newscred.com.