Onboarding and servicing new clients in a pandemic
Professional Adviser
Tuesday, 7 July 2020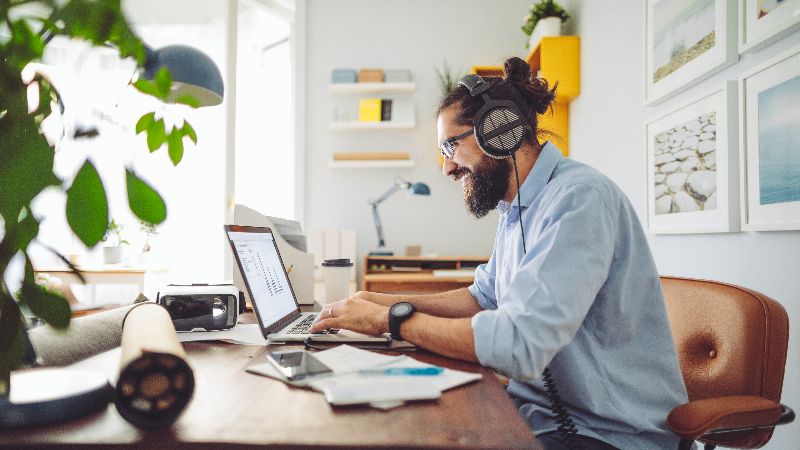 For intermediaries only
In many ways, core adviser functions transitioned without major issue as the coronavirus threw up a host of challenges, writes Karen Wright. However, the process of acquiring and onboarding new clients amidst a government-mandated lockdown and curtailment of any face-to-face interaction has been more difficult...
The structure of adviser businesses has had a big impact in their preparedness for this 'new normal'. Traditional client acquisition routes such as networking and referrals have changed in terms of logistics, but they ultimately have not altered the way you can do business.
Meanwhile, back office operations were largely prepared for a mass transition to remote working. In that sense the process of onboarding new clients has not altered substantially. But new opportunities have arisen too, with more longstanding clients looking to make fresh decisions and wanting extra help in managing their wealth, particularly when it comes to aspects such as estate planning.
Our job in all cases is to hand-hold our clients and recommend the best course of action. Particularly now, as we find some clients at home and isolated from family, sometimes what they need is some reassurance and sound counsel. Something we believe can still effectively be done, no matter the current circumstances.
New clients
Networking is key for many advisers, but perhaps particularly for those who are early in their careers and who are looking to grow their client base.
Many networking events and the other normal ways of meeting people socially or through clubs have been put on hold for obvious reasons. But there are many other avenues that advisers could explore.
As a business we've already been using Zoom and other video-conferencing technology for several years, with one team who work almost exclusively using Zoom. For those of our advisers who were unfamiliar with working successfully at a distance, we provided a series of training sessions in the first week of our move to remote working.
Before the coronavirus crisis we would have had to explain to clients how Zoom worked and how to use it. But that has changed palpably in the last few months. Zoom has become ubiquitous. Everyone is communicating and holding meetings on it, to the extent that even social events are hosted using the conferencing tool. If anything, it has made the process easier.
Client referral itself is not necessarily innovative, it is something that has always been a part of the new client acquisition journey as an adviser. If a potential client has never heard of you and there is no prior recommendation, it can make it more difficult to establish that initial trust. As such, receiving referrals from existing clients is huge for the purposes of integrity.
For well-established businesses where referrals are likely a large source of new business, we would expect that this should still be fairly business as normal - only happening now virtually rather than in person.
Everyone has financial concerns no matter their wealth levels, whether they are worried about the health of their employer, or the value of their portfolios. Many of our advisers are experiencing more referrals as existing clients want their loved ones to feel secure financially too.
Onboarding
When it comes to taking on a new client, we would argue that nothing need necessarily change here either. If you have a proven process stick with it. Logistically, however, there are of course some new issues to contend with. Instead of an adviser guiding the client through the process face to face, this will now need to be done via telephone calls and video conferencing.
It's also important to be aware that it is not just your own systems that need to be operating effectively; we have found that where more issues have occurred for onboarding clients is with third party product providers. The big banks are dealing with serious caseloads currently, thanks to the variety of government schemes and customers with specific financial issues, and this has led to some logistical issues for them.
Some are also insisting on continuing to use paper-based processes, which has presented some further challenges. But we imagine these providers will have to make changes and catch up with what is likely to become our new normal and join other providers in their digital functions, making the process smoother moving forward.
Client experience
Now, perhaps more than ever, it is important to be communicating with our clients. These are unsettling times and maintaining that regular contact with clients, to reassure them about their investments due to what has been happening in the markets, or to simply find out how they are, is really important.
Clients may have a multitude of issues to consider alongside this, including possible job losses, which may raise questions about accessing pension cash that might have otherwise gone untouched.
We are making sure clients have the communication they need. Whether that's simply giving a client a call and asking how they are getting on, checking to see if they have any worries or potential needs for advice, such as estate and inheritance tax planning or getting their wills put in place or updated.
In a health crisis, often these are the topics in the forefront of their minds, and we have had a number of clients raising concerns around estate planning, will updates and life cover checks.
Some people only make decisions when they are pushed into them. The current crisis is expediting some of these decisions, but it also has the potential for some to make poor choices that may not have been properly thought through.
Equally, one of the unexpected gifts of lockdown has been to provide more time for people to look at their finances, consider their options and make decisions. Often, we put off what we can do today until tomorrow, and time-deprived individuals are now finding the time to sit down and plan and make decisions.
Karen Wright is head of private clients at Foster Denovo