New year, new you? - New Year's pensions resolutions
Professional Pensions
Tuesday, 19 January 2021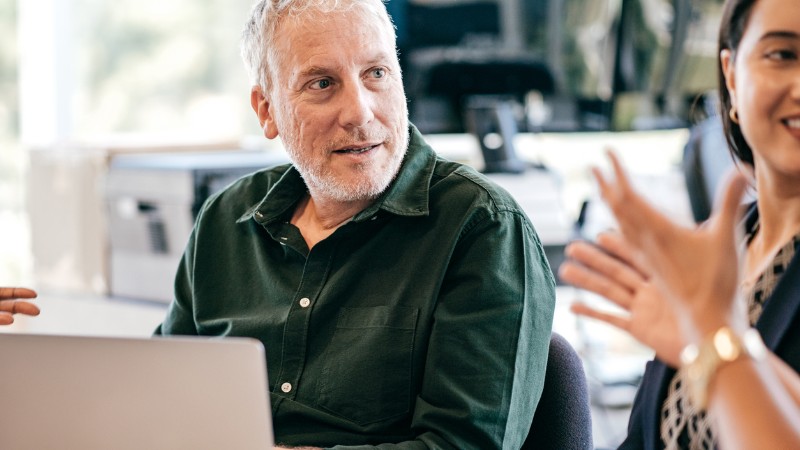 For intermediaries only
Ross Trustees' Jake Churchill and Grant Suckling set out their five aims for pensions in 2021.
Welcoming the New Year feels entirely different this year. Although the prospect of a return to some form of normality is on the longer-term horizon, there remains some way to go.
The latest lockdown and political events in the US both serve as a reminder that even something semi-expected, when it lands in our path, can throw us off course. The path beyond lockdown 3.0 is even less clear and so setting long-term pensions goals is more challenging than in previous years.
Nevertheless, trustees and other pensions professionals will be turning their attention to the year ahead and making tentative plans. What New Year's resolutions should trustees be setting for a year that remains highly uncertain but where there is some hope for better times in the medium to long-term?
1. Have greater financial stability - improving that funding level
As the financial markets only just dust themselves off after Covid-19 rounds one and two, the New Year is the perfect time to ensure that your scheme's investments and funding positions are not resting on the ropes.
Trustees and sponsoring employers may want to revisit their long-term strategies to assess if they are still achievable and that the appropriate risk level for investment is in place. Have scheme contingency plans and investment triggers been reviewed recently? These will have most certainly changed with the continued emerging risks.
The adoption of a fully-documented integrated risk management (IRM) approach, together with covenant monitoring and regular engagement with the scheme sponsor, will ensure trustees are well-positioned to respond to market changes effectively. This approach will also enable trustees to maximise investment returns for an agreed level of risk (and/or de-risk).
2. Budget better - is value for money being achieved?
Covid-19 has changed the way we work enormously forcing the pensions industry, like many others, to go digital. There are many cost efficiencies for schemes to take advantage of as a result: the challenge will be the identification of these efficiencies and ensuring savings are passed on. For example, has purchasing that online self-service member portal resulted in a reduction in the administration fee? Are the functions of the tool fully utilised? Is value for money truly being achieved? Proactive engagement with advisers to settle these questions will be beneficial – the more your advisers understand your scheme's requirements, the better value trustees will receive.
3. Take less (or more) risk - reduce liability
At the onset of the pandemic, many sought a defensive"wait and see" position, postponing any planned liability management exercises. However, with the rollout of multiple Covid-19 vaccines, could now be the time to restart these initiatives?
As 2021 gathers pace we expect to see a strong appetite across the insurance market for initiatives involving small- to mid-sized schemes, partly driven by the diminished 2020 market activity. The annuity market is not the only option for schemes to reduce risk. For trustees and sponsoring employers who are not ready to approach the market there are exercises that can be undertaken to reduce liability within the scheme such as: a pension increase exchange, enhanced transfer value or trivial commutation lump sum which may be more appropriate. Not only do these exercises improve the funding position of a scheme but allow members of the scheme added flexibility and choice.
4. Reach out more - reconnecting with the membership
No, we are not suggesting organising another Zoom quiz. Member engagement is a struggle that all trustees face - with the majority of information mailings going straight into the recycling without a second glance. As communities across the globe spend more of their time online it is clear that the pensions industry will need to undergo a digital revolution to reach more of its membership in a meaningful way. Although some attempt at digitisation is currently underway in the form of the pensions dashboard, trustees will begin to see more of a demand for personalised apps in the year to come.
5. Be greener

Covid-19 continues to impact financial markets across the globe. Many are claiming this to be the 21st century's first sustainability crisis and one that has reinvigorated the focus on the impact of climate change. Collectively, the invested assets of pension funds are big enough to drive fundamental change to some of the biggest issues the planet faces from rising sea levels to tackling the third world poverty. The incorporation of ESG considerations into investment frameworks has been steadily rising on the agenda.
However, the regulatory, fiduciary and moral pressure will see ESG sit centre stage on the agenda for UK pension schemes in 2021 and beyond - both in respect of assets but also in respect of liabilities where the implications of failing to meet objectives set out in the Paris Agreement will surface in many areas. This stands for both defined benefit and defined contribution arrangements.
Sticking to your resolutions - a problem shared is a problem halved
Whatever your New Year's Pensions resolutions, the challenge as we know is how to stick to them. That is why it is important to write them down, for example in a 2021 objectives statement or long-term strategy document. Sharing intentions creates accountability, so share resolutions with the trustee board, company, pensions manager, advisers and members as appropriate. In this way, we can all hold each other accountable and encourage a much greater likelihood of sticking to - and achieving - our New Year's Resolutions. A constant process of contingency planning and scenario testing will also help objectives to be met, and is increasingly expected by The Pensions Regulator.
Here's to a successful, and less tumultuous, 2021 for everyone.
Jake Churchill is associate and Grant Suckling is trustee director at Ross Trustees