Neil Moles: Forging a way ahead in 2021
Professional Adviser
Monday, 11 January 2021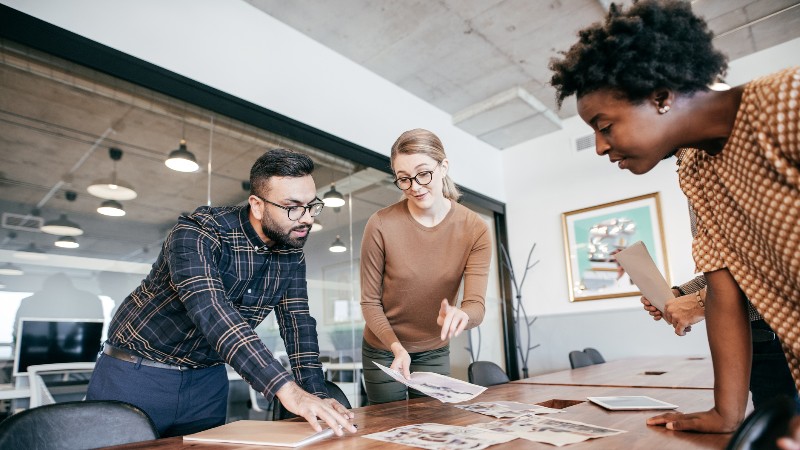 For intermediaries only
The advice industry was forced to do many things differently in 2020, writes Neil Moles, CEO of Progeny. Right now, he says, advisers have an opportunity to reflect on what has worked well and how to make this part of the future of the profession.
The government's latest announcement has reminded us that we are not out of the woods yet in our battle with the coronavirus.
As the vaccination programme continues to roll out, the hope is that an end is in sight and that we will slowly return to more of a normal life as we progress through the year.
As this happens, we will also see how and where the pandemic has made lasting changes. As an industry, we did many things differently in 2020. Right now, we have an opportunity to reflect on what has worked well and how we can make this part of the future of financial advice.
Public-facing profession
We are a public-facing profession, where our success can be measured in the strength of our existing client relationships and our ability to create and nurture new ones. In 2020 we saw opportunities to develop and deepen these relationships by widening our embrace of technology and accelerating our adoption of alternative ways of communicating.
The limitations of lockdown fuelled our innovation and invention. Speaking screen-to-screen rather than face-to-face changed what was possible and presented new ways for us to connect with our clients. As a business, we have held 10,000 online meetings and have been able to introduce 2,000 of our clients to the benefits of our digital portal. I have no doubt that developing new platforms and ways to connect has enriched the adviser-client relationship and will continue to do so as we build on these advancements in the years ahead.
Intentional, purposeful and creative
As employers, we have changed how we operate and how we engage with our staff. Without the default get-together of assembling in the same office every day we have had to rethink. Of course, we miss seeing each other in person, as well as the ways we solve problems and generate ideas when we're all sat round a table together. But enforced separation has made us intentional, purposeful and more creative about how we generate, share and develop ideas.
I'd be willing to wager that many managers have seen a new side emerge to some of their employees as a result of remote working. It has brought out skills and talents in many that might have remained undiscovered in the traditional office environment. Smart managers will want to make sure they give their teams the opportunity to keep growing these professional skills and the space to discover new ones long beyond the end of lockdown.
Compassion and responsibility
Many businesses will come out of this year with a sharper focus on the wellbeing of their teams and their clients. This is an essential pillar in building a modern and forward-looking business so an appropriate and compassionate sense of responsibility to staff and clients should be something that we all commit to carrying forward.
We've all learnt how much better we can do in looking after the environment if we really put our minds to it. Now we have had the chance to change old habits we should try to hold on to some of these gains when we do return to the more familiar surroundings and rhythms of office life.
Pressing reset
The events of 2020 have provided a once-in-a-generation chance to press the reset button and an opportunity to decide the future direction of the advice industry.
We've seen how highly our clients have valued our support and guidance over this period of uncertainty. How can we extend this and reach out to improve the lives of more clients in the years ahead? We have adopted new technologies more quickly and readily than ever before.
How can we keep building on this digital momentum? Financial advice has changed more emphatically in the past 12 months than it has for decades. How can we ensure that it continues to develop and grow in positive ways for the good of everyone: existing and future clients; our businesses and teams; and broader society?
The answers to these questions lie in much of what we have learned in this unprecedented year. The future will be a hybrid which combines the people-focused strengths of the traditional financial advice model with the innovation and scope of digital, helping us forge deeper relationships and democratise advice by reaching more clients than ever before.