Name changes to Scottish Equitable and Aegon Newton funds
Aegon Investment Team
Thursday, 24 October 2019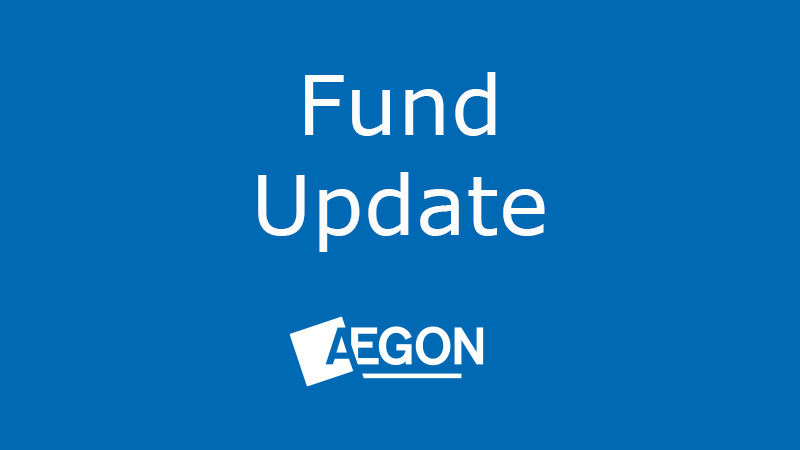 This change affects our pension, life, Aegon Retirement Choices (ARC) and Aegon TargetPlan fund ranges
We're changing the names of all Scottish Equitable and Aegon Newton funds, details of which can be seen in the tables below. The changes will be effective from 6 December onwards and apply to our pension, life, Aegon Retirement Choices (ARC) and TargetPlan fund ranges.
Nothing else about these funds will change as a result of this; the funds aims and objectives, fund manager, charges and Aegon risk ratings will remain the same.
Why we're changing these fund names
The underlying fund manager, Newton Investment Management, has made the decision to rebrand these funds to show the name of its parent company, BNY Mellon. In line with this change, it's updating all fund names.
To ensure consistency for our customers, we're changing our fund names to match the underlying fund names. The fund short names, which appear on plan statements, will also change to reflect this. Both old and new names are shown in the tables below.
The change will be implemented gradually across our material, so investors may notice both the old and new names in use for a time.
What existing investors need to do
Existing investors don't need to do anything. Please speak to a financial adviser if you're unsure about what these changes mean for you. If you don't have a financial adviser, you can find one in your area at unbiased.co.uk
The changes in more detail
Pension and life funds:
| Existing fund name before 6 December 2019 | Existing short name before 6 December 2019 | New fund name from 6 December 2019 | New short name from 6 December 2019 |
| --- | --- | --- | --- |
| Scottish Equitable Newton Global Income | SE NEWTON GLOBAL INC | Aegon BNY Mellon Global Income | AGN BNY MLN GLOB INC |
| Scottish Equitable Newton International Bond | SE NEWTON INTER BOND | Aegon BNY Mellon International Bond | AGN BNY MLN INT BND |
| Scottish Equitable Newton Balanced Managed | SE Newton Bal Man | Aegon BNY Mellon Multi-Asset Balanced | AGN BNY MLN MA BAL |
| Scottish Equitable Newton Managed | SE Newton Managed | Aegon BNY Mellon Multi-Asset Growth | AGN BNY MLN MA GWH |
| Scottish Equitable Newton Real Return | SE NEWTON REAL RTN | Aegon BNY Mellon Real Return | AGN BNY MLN REAL RTN |
| Scottish Equitable Newton UK Equity | SE NEWTON UK EQUITY | Aegon BNY Mellon UK Equity | AGN BNY MN UK EQUITY |
| Scottish Equitable Newton UK Income | SE NEWTON INCOME | Aegon BNY Mellon UK Income | AGN BNY MN UK INCOME |
Source: Aegon UK
ARC funds:
| Existing fund name before 6 December 2019 | Existing short name before 6 December 2019 | New fund name from 6 December 2019 | New short name from 6 December 2019 |
| --- | --- | --- | --- |
| Scottish Equitable Newton Global Income (ARC) | ARC SE NEWTON GLB IN | Aegon BNY Mellon Global Income (ARC) | AGN BNY MN GL IN ARC |
| Aegon Newton International Bond (ARC) | Newton Int BondARC | Aegon BNY Mellon International Bond (ARC) | AGN BNY MN IN BD ARC |
| Scottish Equitable Newton Balanced Managed (ARC) | ARC SE NEWTON BAL | Aegon BNY Mellon Multi-Asset Balanced (ARC) | AGN BNY MN MA BA ARC |
| Scottish Equitable Newton Managed (ARC) | ARC SE NEWTON MGD | Aegon BNY Mellon Multi-Asset Growth (ARC) | AGN BNY MN MA GW ARC |
| Scottish Equitable Newton Real Return (ARC) | ARC SE NEWTON RRTN | Aegon BNY Mellon Real Return (ARC) | AGN BNY MN RL RN ARC |
| Scottish Equitable Newton UK Equity (ARC) | ARC SE NEWTON UK EQ | Aegon BNY Mellon UK Equity (ARC) | AGN BNY MN UK EQ ARC |
| Scottish Equitable Newton UK Income (ARC) | ARC SE NEWTON INC | Aegon BNY Mellon UK Income (ARC) | AGN BNY MN UK IN ARC |
Source: Aegon UK
TargetPlan funds:
| Existing fund name before 6 December 2019 | New fund name from 6 December 2019 |
| --- | --- |
| Aegon Newton Global Dynamic Bond (BLK) | Aegon BNY Mellon Global Dynamic Bond (BLK) |
| Aegon Newton Global Equity (BLK) | Aegon BNY Mellon Global Equity (BLK) |
| Aegon Newton Global Opportunities (BLK) | Aegon BNY Mellon Global Opportunities (BLK) |
| Aegon Newton Real Return (BLK) | Aegon BNY Mellon Real Return (BLK) |
| Aegon Newton UK Equity (BLK) | Aegon BNY Mellon UK Equity (BLK) |
Source: Aegon UK