Name changes for the Scottish Equitable Invesco Perpetual funds
Aegon Investment Team
Thursday, 22 November 2018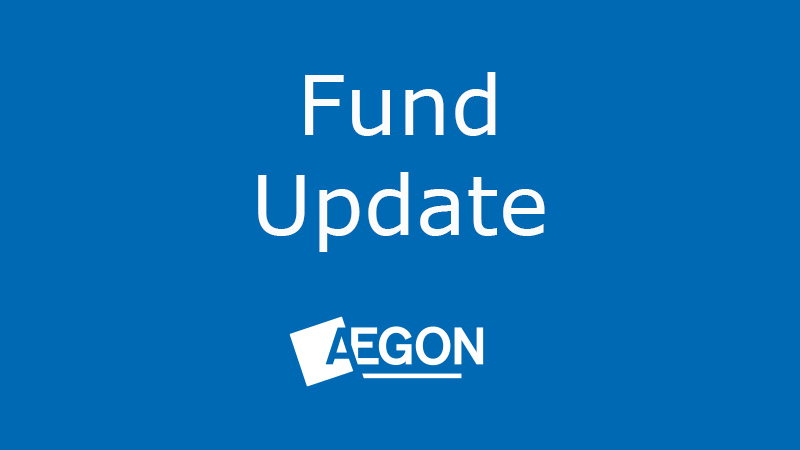 We're changing the fund names of the Scottish Equitable Invesco Perpetual funds. These name changes will come into effect from 14 December 2018, however you may see the old and new names in use across our material for a time before and after this date.
These changes will be applied across our pension, life and Aegon Retirement Choices (ARC) versions of the funds.
Why we're changing the fund names
The underlying fund manager, Invesco Perpetual, has decided to rebrand to Invesco. In line with this rebrand, we're updating our Scottish Equitable Invesco Perpetual fund names to ensure consistency with the underlying funds.
Please note that nothing else about the funds will change as part of this rebrand; the investment objectives, risk ratings and charges will remain the same.
What current investors need to do
Current investors don't need to do anything. The name change will be implemented gradually across our literature, fund factsheets and on our website from the 14 December 2018, so you may notice both the old and new names in use for a time.
The changes in more detail:
Please find an overview of the changes in the table below.
Pension funds
Existing fund name
New fund name effective from 14 December 2018
Existing short name
New short name effective from 14 December 2018
Scottish Equitable Invesco Perpetual Asian
Scottish Equitable Invesco Asian
SE INV PERP ASIA
SE INVESCO ASIA
Scottish Equitable Invesco Perpetual Balanced Managed
Scottish Equitable Invesco Balanced Managed
SE INVPERP BAL MGD
SE INVESCO BAL MGD
Scottish Equitable Invesco Perpetual Corporate Bond
Scottish Equitable Invesco Corporate Bond
SE INV PERP CORP
SE INVESCO CORP
Scottish Equitable Invesco Perpetual Global Equity Income
Scottish Equitable Invesco Global Equity Income
SE INV PERP GL EQINC
SE INVESCO GL EQINC
Scottish Equitable Invesco Perpetual Income
Scottish Equitable Invesco Income
SE INVESCO PERP INC
SE INVESCO INCOME
Scottish Equitable Invesco Perpetual Stockmarket Managed
Scottish Equitable Invesco Stockmarket Managed
SE InvPerp Stk Mgd
SE Invesco Stk Mgd
Aegon Retirement Choices (ARC) funds
Existing fund name
New fund name effective from 14 December 2018
Existing short name
New short name effective from 14 December 2018
Scottish Equitable Invesco Perpetual Asian (ARC)
Scottish Equitable Invesco Asian (ARC)
ARC SE INV PERP ASIA
ARC SE INVESCO ASIAN
Scottish Equitable Invesco Perpetual Balanced Managed (ARC)
Scottish Equitable Invesco Balanced Managed (ARC)
ARC SE INV PERP BAL
ARC SE INVESCO BAL
Scottish Equitable Invesco Perpetual Corporate Bond (ARC)
Scottish Equitable Invesco Corporate Bond (ARC)
ARC SE INV PERP C BD
ARC SE INVESCO CO BD
Scottish Equitable Invesco Perpetual Global Equity Income (ARC)
Scottish Equitable Invesco Global Equity Income (ARC)
ARC SE INV PERP GEI
ARC SE INVESCO GEI
Scottish Equitable Invesco Perpetual Income (ARC)
Scottish Equitable Invesco Income (ARC)
ARC SE INV PERP INC
ARC SE INVESCO INC
Scottish Equitable Invesco Perpetual Stockmarket Managed (ARC)
Scottish Equitable Invesco Stockmarket Managed (ARC)
ARC SE INV PERP STK
ARC SE INVESCO STK
Life funds
Existing fund name
New fund name effective from 14 December 2018
Existing short name
New short name effective from 14 December 2018
Scottish Equitable Invesco Perpetual Asian
Scottish Equitable Invesco Asian
SE INV PERP ASIA
SE INVESCO ASIA
Scottish Equitable Invesco Perpetual balanced Managed
Scottish Equitable Invesco Balanced Managed
SE INVPERP BAL MGD
SE INVESCO BAL MGD
Scottish Equitable Invesco Perpetual Corporate Bond
Scottish Equitable Invesco Corporate Bond
SE INV PERP CORP
SE INVESCO CORP
Scottish Equitable Invesco Perpetual Income
Scottish Equitable Invesco Income
SE INVESCO PERP INC
SE INVESCO INCOME
Scottish Equitable Invesco Perpetual Stockmarket Managed
Scottish Equitable Invesco Stockmarket Managed
SE InvPerp Stk Mgd
SE Invesco Stk Mgd
Source: Aegon UK