Mums could miss out on £20k in pension savings when they have children and work part-time
Aegon Press Team
Monday, 5 October 2020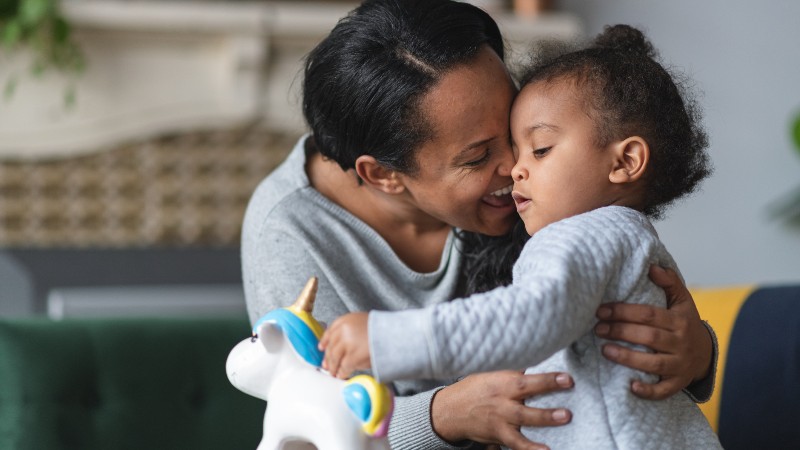 Aegon analysis shows the impact maternity leave and part time work has on a woman's pension
Aegon urges women to plan ahead for parental pension saving breaks
Women can keep contributing to pensions even if not earning if combined household finances allow
In follow up to Pension Awareness Week, Aegon wanted to highlight the challenge that many women face by showing the effects of common choices women have to make juggling work and childcare.
Analysis from pensions and investment company Aegon shows that a woman who has two children in her early thirties, takes a full two years of maternity leave and returns to work after the first child part time, could miss out on between £20,000 and £50,000 in retirement savings*.
The analysis demonstrates in simple terms the long-term effects of taking two years maternity leave and returning to work part time (three days a week) after the birth of the first child. It shows that for someone who started their career earning £20,000 and who was earning around £24,000 at the point their first child is born, they could end up missing out on between £20,000 and £50,000 by the time they reach state pension age, depending on how many years they work part-time.
The £20,000 figure assumes part time work for the first ten years after the first child is born, while the £50,000 figure assumes that the individual works part time for the remainder of their working life.
The figures show the importance of planning ahead for parenthood and considering pension planning, not only as an individual but also as a couple so as not to find mum has a retirement savings shortfall once the children have left the nest. The issues would be just as real for the other parent if they were the primary carer and changed work patterns as above.
The analysis also shows the benefits of saving through a workplace pension as under automatic enrolment rules, every £1 saved out of take-home pay becomes £2 after the employer contribution and the tax boost from the Government. So any cut in personal contributions to a workplace pension leads to double the overall loss.

Kate Smith, Head of Pensions at Aegon, comments:
"Ante-natal classes are the tip of the iceberg when preparing for motherhood. There's no denying that for both women and men, parenthood is life changing. But for women most commonly, it can create a gap in their retirement savings, and it's not just the period of maternity leave.
"Many women tend to reduce their hours when returning to work due to parental responsibilities or due to the cost of childcare. This might be until school age or maybe until secondary school age depending on individual circumstances, which means a negative impact on retirement savings for a period of more than ten years. This could be even more if there is more than one child in the family. Based on our example, a mother who never returns to full time work faces an even greater retirement shortfall of around £50,000.
"Shared parental leave can be a help to some families as mum gets to return to work sooner and the other parent can step in. But one of the challenges around juggling work and the cost of childcare is really where the cost of being a parent impacts on pension savings.
"Women planning to take maternity leave and reduce their working hours should be prepared to make up for the breaks in their retirement savings in any way they can. Even better, they should plan ahead and start saving as much as they can before having children, to minimise the impact of pension savings gaps later on in life.
"On top of caring for children, families facing the additional responsibility of caring for elderly parents, also tends to lead to a reduction in working hours or stopping work prematurely and again this responsibility tends fall to the female. This creates yet another hole in a woman's retirement savings plan. To plan for the unexpected, young women need to look to the future and have all scenarios factored into their savings plans when saving into their pension.
"While auto-enrolment has helped lots of people in the UK to start saving for retirement, women are being let down by the current auto-enrolment criteria. Women, who are more likely to be lower earners and work part time, are missing out on the benefits of retirement saving as they are less likely to meet the earnings eligibility criteria for auto-enrolment. And those who are self-employed, risk being in a similar position without access to auto-enrolment.
"Auto-enrolment needs to be more inclusive to include lower earners, who are disproportionately female. A solution needs to be found for individuals with multiple jobs, each below £10,000 allowing them to benefit automatically from an employer contribution. This will help to close the gender pension gap."
"Another life event that can often put women behind on retirement savings is divorce. Pensions can often be overlooked when dividing assets and women are the ones who tend to lose out. The impact of divorce on retirement plans can be particularly difficult for women who typically build up lower pension pots than men, partly due to career breaks and lower average salaries. The value of a pension should not be missed and it's important women keep track of pensions built up within a marriage so they can be taken into account should a marriage break up.
"Those divorcing in their late fifties should be extra vigilant as some more sneaky partners may take advantage of pension freedoms at age 55 and spend a good chunk of the pension pot before the divorce settlement."
Tips to help you start planning your retirement
1. Set retirement goals and review regularly
Set out your retirement goals and make a plan. Then regularly review how your pension is doing and adjust your contributions and investment choices when necessary to keep yourself on track to retire at age 58.
2. Save what you can, no matter how little. Maximise your pension contributions.
You must start somewhere. A little now will make the difference later.
3. Get a State pension scheme forecast and fill in any NI gaps to maximise your State pension.
Your plan won't be accurate if you don't have all the correct information. Make sure you are on track to getting your full State pension before it's too late to do anything about it.
4. Make up the gaps
Gaps in your pension savings history can leave you worse off in retirement. So the key is to plan ahead to minimise those gaps so you're able to build up enough savings to work on a part-time basis, as your contributions are based on your salary, this will result in lower pension contributions. You could therefore think about increasing your pension contributions when you can afford to.
Pay during maternity leave
Although underpinned by statutory rules, your specific terms and conditions for maternity leave and pay will depend on your employer. But in general, you can take up to 52 weeks of Statutory Maternity Leave and, subject to eligibility, will receive Statutory Maternity Pay (SMP) for up to the first 39 weeks from your employer. As a minimum, through SMP, you'll get 90% of your average weekly earnings (before tax) for the first six weeks, and £151.20 or 90% of your average weekly earnings (whichever is lower) for the next 33 weeks.
Your employer may pay more than the SMP minimum amount, so you should check your employment contract to understand your own situation. If you decide to take the full 52 weeks of leave, the last 13 weeks may be unpaid.
If you're not eligible for SMP you may qualify for Maternity Allowance. You can find details of this at - https://www.gov.uk/maternity-allowance/eligibility
You may be able to take some of your leave as Shared Paternal Leave with a partner.
Pension contributions during maternity leave
There are two periods of maternity leave, Ordinary Maternity Leave (OML), which covers the first 26 weeks, and Additional Maternity Leave (AML), which covers the last 26 weeks.
During OML, you're entitled to continue as a member of your employer's pension scheme and your employer is required to make contributions as if you were working normally and receiving normal pay, including any pay rises due during the period of leave. Any contributions you make personally are based on the actual pay you receive, which may just be SMP.
During AML, pension contributions payable depend on whether you'll be paid or not. During paid AML, whether your pay is SMP or a higher contractual amount, you and your employer will continue to make pension contributions as though you were on OML.
During any unpaid AML, there is no statutory requirement for pension contributions to continue to be paid by either you or your employer.
As your pension contributions are being made via salary sacrifice, which means your employer is effectively paying these, the situation is slightly different, and I've covered this below.
Pension contributions and salary sacrifice
Salary sacrifice is an agreement between an employer and employee to reduce an employee's cash pay, usually in return for a non-cash benefit, such as pension contributions.
As you've reduced your gross pay through salary sacrifice, any contractual maternity pay or SMP you are entitled to may be calculated based on this lower amount. Check your contract of employment, though, to see if your employer uses a higher 'reference salary' for any contractual maternity pay.
As long as you don't cancel your salary sacrifice arrangement, your employer will continue to pay the same amount into your pension during your paid maternity leave based on your normal level of pre-maternity leave pay. During any unpaid AML, there is no statutory requirement for pension contributions to continue to be paid by your employer.
References
*This example assumes:
The woman takes two full years of maternity leave and goes part-time (from 5 to 3 days a week) at age 31 after the first child and remains part-time at the same number of days for the duration of her career. Maternity leave is paid at 90% of their average weekly earnings for the first 6 weeks and then SMP for the next 33 weeks with employer contributions based on pre-maternity pay and employee contributions based on actual pay. Contributions are based on auto-enrolment minimum contributions and that there is no requirement for any employer or employee pension contributions for the final 13 weeks of maternity leave (which are unpaid). 5% future investment growth per year less charges of 0.75% of fund each year.
Current Age 22, State Pension Age 68. Salary, £20,000. Contributions will rise with inflation of 2% each year. Future earnings growth, 3%. Statutory Maternity Pay (SMP) increases annually with inflation. AE earnings threshold increases annually with inflation. 1Yr Maternity, Age 30. 1Yr Maternity, Age 33. Part-time = 3 days working per week. Figures in today's money terms (inflation adjusted). Figures rounded to nearest '000. Contributions rounded to the nearest £ starting salary at age 22 of £20,000. Contributions rise in line with inflation at 2%. Investments grow at 5% per year before charges
Further information
Stephanie Melrose
PR Manager
Aegon UK
Mob: 07740897621
Notes to Editors
In the UK, Aegon offers retirement, workplace savings and protection solutions to over three million customers. Aegon employs around 2000 people in the UK and together with a further 800 people employed by Atos, we serve the needs of our customers. More information: aegon.co.uk
As an international life insurance, pensions and asset management group based in The Hague, Aegon has businesses in over twenty markets in the Americas, Europe and Asia. Aegon companies employ approximately 26,000 people and have millions of customers across the globe. Further information: aegon.com
Figures correct as of November 2019