Money podcasts to listen to now
Aegon
Thursday, 1 October 2020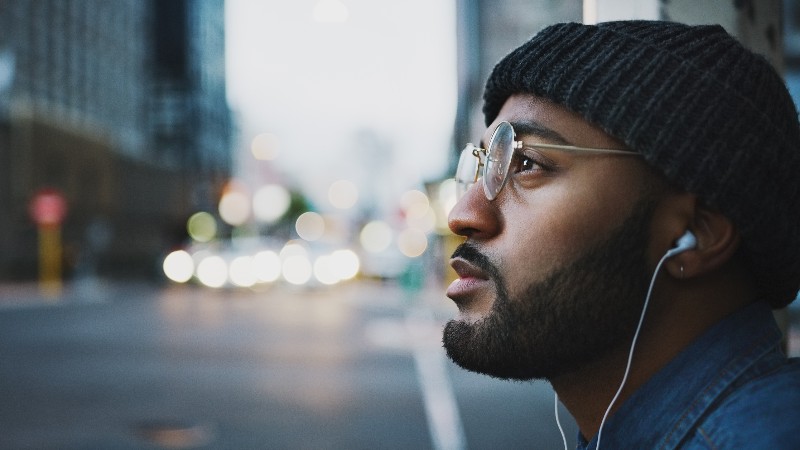 Podcasts are increasing in popularity as many of us are stretched for time, but still have the desire for daily self-improvement in our lives.
The ability to do two things at once – like listening to a podcast while you are driving to work or making dinner for example – means we're able to get even more out of our day. But when the podcast relates to our own finances, we could get more out of our money too.
With so many podcasts available, finding one that will give you the information you're looking for can be tricky. We've pulled together a few of the best to give you some fresh, reliable options for your next listen.
Money matters
Moneybox BBC Radio 4
The unwavering show presented by Paul Lewis, Louise Cooper and Adam Shaw goes through a wide variety of money topics and news from the world of personal finance. It's aim is to help you understand more about your finances and how changes in the sector could affect you - 'Moneybox' is always a good listen.
Listen to Money Box on Apple's iTunes
Listen to Money Box on Spotify
Money to the Masses
The resident expert Damian Fahy always presents a jargon-free money show, which covers a multitude of topics. Its episodes range from how to maximise your holiday money and investment tips, to coverage of the currency wars currently affecting the worldwide economy. This podcast will help you to get the most from your cash.
Listen to Money to the Masses on Apple's iTunes
Listen to Money to the Masses on Spotify
Podcasts for investments/ISAs
Meaningful Money
Pete Matthew is a qualified independent financial adviser who presents a great podcast currently focusing on investing for what he describes as 'new accumulators'. He explains everything in simple terms and makes it easy to understand investing. The series of podcasts cover personal finance as a whole, so listen in to see if you can pick up some new tips.
Listen to Meaningful Money on Apple's iTunes
Listen to Meaningful Money on Spotify
Investors Chronicle
If you're looking for something more detailed this podcast specifically focuses on the investment side of personal finance, with the staff of the Investors Chronicle magazine presenting it. They delve deep into the nuances of investments, explain what's happening in world and economic markets and how investors could maximise their options. There's a lot of good information for the least experienced, as well as the professionals.
Listen to Investors Chronicle on Apple's iTunes
Listen to Investors Chronicle on Spotify
Pensions and retirement
The Retirement Café
Hosted by Justin King (chartered financial planner and accredited later life adviser), this podcast recognises that the transition into retirement isn't purely a financial event, but a life-changing one. It's episodes cover a wide range of topics all related to retirement and older age. The latest shows focus on how you can find true freedom in retirement and how to navigate the care system – something that can be enormously complex.
Listen to The Retirement Cafe on Apple's iTunes
This is Money
The successful site 'This is Money' has it's own podcast too. It provides commentary and coverage of all areas of personal finance, but also has some useful pension specific episodes. For example, one of the latest shows discussed the tricks scammers use to steal peoples' pension funds. This podcast has some actionable tips that could help you protect your hard-earned savings.
Listen to This Is Money on Apple's iTunes
Listen to This is Money on Spotify