Millions of people in UK lack financial safety net
Aegon Press Team
Tuesday, 4 September 2018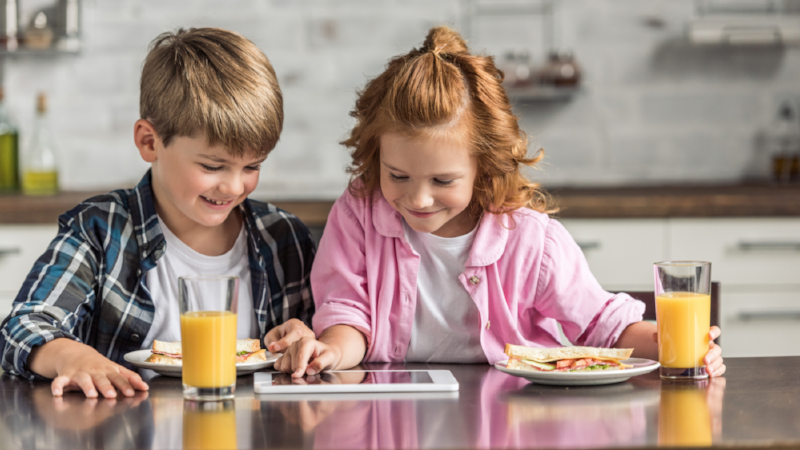 70% of people in the UK have no form of financial protection.
Almost half (45%) would rely on their savings if the main earner was unable to work for six months or more.
1 in 10 people don't know how they'd cope if the main earner was unable to work for six months or more.
Cost remains a barrier to people getting financial protection.
Nearly three quarters of people (70%) in the UK are leaving themselves exposed to the risk of financial challenges if the main earner in their household becomes unable to work due to serious illness or death, according to a survey* from Aegon.
Protection such as life insurance, income protection and critical illness cover can provide vital financial support in times of need. It can allow people to continue making their mortgage payments (and in some cases pay off or substantially reduce their mortgage debt), keep up with their day-to-day expenses and maintain as 'normal' a lifestyle as possible.
Yet 70% of people in the UK have no form of protection at all. What's more, two-thirds (66%) of these people wouldn't consider buying a protection policy. This means there's around 36 million** people without a vital financial safety net to support themselves and their families if they die or become seriously ill.
The main barrier to better protecting themselves and their families was that 21% think they have enough savings to get by. In fact 45% of people said they would rely on their savings if the main earner was unable to work for six months or more. However, according to The Money Charity†, around 9.79 million households (36%) in the UK have no savings, while a further 3.54 million (13%) have less than £1,500 in savings. This raises concerns that people are underestimating how much they'd need to support themselves and their families if the unforeseen happened.
Another 10% would rely on their partner's income to manage financially. But with households increasingly relying on two incomes to meet their day-to-day costs and other essential expenses, the loss of one of these incomes would undoubtedly lead to increased pressure on the sole income in the household.
Cost was also seen as a barrier, with a fifth (19%) of people not having protection because they think it's too expensive. However, when life protection is available for as little as £7.50 a month‡ – less than the average price of a cinema ticket in the UK – it's clear that people often overestimate the cost of protection.
Another fifth (19%) believe they don't need it because they don't have any dependants. But this doesn't necessarily mean they don't need protection. Income protection and/or critical illness cover could provide an important financial safety net to help them meet their everyday living costs, such as mortgage or rent repayments and other daily expenses, if they became unable to work due to illness or accident.
Most worrying was that a further 1 in 10 people don't know how they'd cope financially if the main earner was unable to work for six months or more.
Simon Jacobs, Head of Underwriting and Claims at Aegon said:
"Protection is there to replace an individual's income when unexpected events occur. In the worst case scenario this covers death, but it can also provide support when people are struck by serious illness. It's an important safety net that can help people meet their monthly expenses, ranging from mortgage repayments to their supermarket shopping. However, the reality is that far too many people in the UK are putting themselves and their families at unnecessary risk by not taking steps to financially protect themselves.
"Across the UK, people insure their homes, pets and their mobiles but overlook the vital component that funds all of their day-to-day spending – themselves.
"It's also worrying to see so many people relying on their savings for financial protection. When it comes to saving, most people have a goal in mind, whether that's a foreign holiday, house extension, or setting a little extra aside to enjoy in retirement. Whatever the reason, it would be a shame to have to spend all your hard-saved money on just staying afloat. Especially when the cost of a protection policy can be built around what you can afford to pay. Between five and ten pounds a month is surely a price worth paying for increased peace of mind.
"A little protection insurance is better than none at all. There's a clear need for the industry to get this message across to more people. Providers and advisers need to work together to make sure that people have a lifetime of financial security and don't get a nasty shock at the worst possible time."
ENDS
Further information
*Research was conducted by Aegon with the Aegon UK consumer panel. Total sample size was 1,300 adults aged 18 and above. Fieldwork was undertaken 7 to 13 August 2018.
**UK population estimates: Persons by single year of age and sex for local authorities in the UK, mid-2017, Office for National Statistics – MYE2. Number of people in the UK over the age of 18 totals 52,078,525. 52,078,525/100 x 70 = 36,454,968
† Source: Money Charity, August Page 12 https://themoneycharity.org.uk/media/August-2018-Money-Statistics.pdf
‡ Based on a healthy non-smoking 35 year old taking out a £90,000 life insurance policy over a 25-year term.
Stephanie Melrose
PR Manager
Aegon UK
Tel: 0131 549 6743
Mob: 07740 897 621
Notes to Editors
In the UK, Aegon offers retirement, workplace savings and protection solutions to around two million customers and employs approximately 3,450 staff. More information: aegon.co.uk

As an international life insurance, pensions and asset management company based in The Hague, Aegon has businesses in over twenty five markets in the Americas, Europe and Asia. Aegon companies employ over 28,000 people and have millions of customers across the globe. Further information: aegon.com
Protection policies don't have any cash-in value. Protection cover will cease if contribution payments are stopped.
Aegon is a brand name of Scottish Equitable plc. Scottish Equitable plc, registered office: Edinburgh Park, Edinburgh EH12 9SE. Registered in Scotland (No. 144517). Authorised by the Prudential Regulation Authority and regulated by the Financial Conduct Authority and the Prudential Regulation Authority. Financial Services Register number 165548. An Aegon company.www.aegon.co.uk
© 2018 Aegon UK plc.