Market volatility – more information about the current situation in Eastern Europe
Aegon
Tuesday, 1 March 2022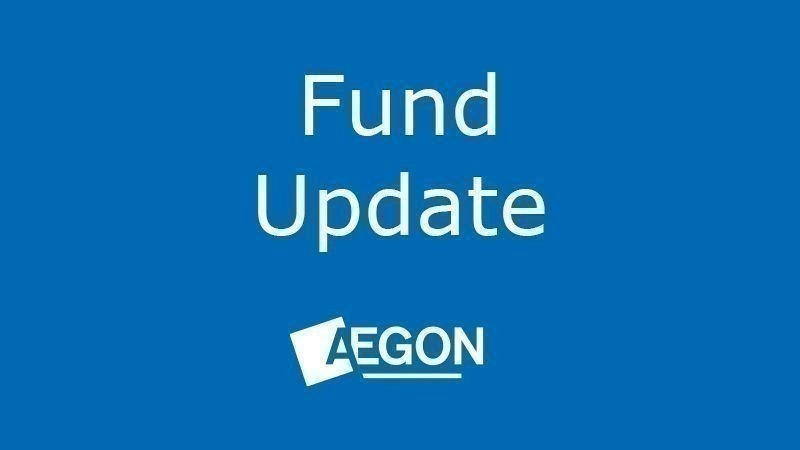 For customers 
What's happened?
You may have heard about increased market volatility in the wake of political instability in Eastern Europe following Russia's invasion of Ukraine. This may impact your savings/pension investments and it can be worrying to see short-term fluctuations in value, however it's important not to panic and consider the current volatility in relation to your long-term investment goals.
For anyone investing over the long-term, short-term ups and downs should be expected. The current situation in Eastern Europe may lead to a period of market volatility but making short-term investment decisions may have an impact on longer-term investment goals.
Please remember that Aegon can't provide financial advice. You should speak to a financial adviser in the first instance if you need advice about your investments.
The value of an investment, and any income you take from it, can fall as well as rise and isn't guaranteed. You could get back less than has been paid in.
The UK has announced a package of sanctions against Russia, what is Aegon's response?
We operate systems and controls to comply with financial sanctions obligations, screening our customers (both natural persons and legal entities) against sanctions lists.  A specialised team within AUK manages financial sanctions, with this team carrying out daily screening to ensure we can identify any newly sanctioned individuals or entities in a timely manner. We continue to monitor the situation and will respond to any developments.
Why is my plan value going up and down?
Your plan may be invested in a mix of different types of investment (for example equities (company shares), bonds, physical property and cash). This means the value of your plan can go up and down depending on how each different investment type is performing at any given time.
When investment markets are experiencing volatility, the value of your plan may also go up and down. If your plan is invested in only one investment type it will be entirely exposed to the ups and downs of that particular type of investment.
What causes investment markets to be volatile?
Investment markets can be affected by a number of external factors such as:
Political and economic uncertainty
Regional conflicts
Environmental concerns
Any one of these events can cause markets to move up and down more than would be typically expected over the short-term.
What if I'm currently taking an income from my pension?
It depends on the types of investment you currently hold in your plan. If you're invested in investment types that are typically considered lower risk for example, bonds and cash, you may be less affected by volatility than had you been invested in those typically considered higher risk like equities (company shares). Similarly, if you're invested in investments that are typically considered higher risk (like equities) you may experience significant ups and downs in your plan value. You may wish to review the amount of income you're currently taking from your savings/pension investments.
Please remember, we can't give you financial advice and you should speak to your financial adviser if you have any concerns.
What if I'm just about to retire?
If you're close to your selected retirement date, you may wish to consider how current market volatility may impact the investments you currently hold and how this could ultimately affect the final value of your pension savings when you retire. For more information you should speak to your financial adviser.
The stock market is going down, why is my plan value going up?
It depends on the types of investment your plan is invested in. Your plan may be invested in types of investment that aren't invested in the stock market (for example bonds, physical property, cash etc). This means your plan may not be subject to the same volatility issues as investment types that are more exposed to specific stock markets. Current market volatility will affect different types of investments in different ways.
How can my plan value drop if I'm in a low-risk fund?
Even investment types that are typically considered low risk can experience ups and downs in value if investment markets are experiencing short-term volatility. This may be less of a concern if you have a long time until your planned retirement date, as pension investments are considered long-term investments. If you're due to retire in the short-term you may want to speak to your financial adviser.
If you don't have a financial adviser, you can find one in your area by visiting www.moneyhelper.org.uk