Managing client 'digital fatigue' during lockdown
Professional Adviser
Thursday, 26 November 2020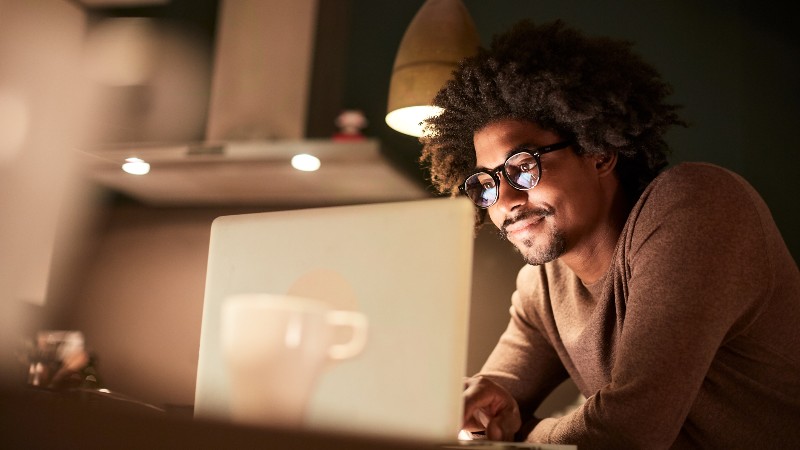 For intermediaries only
Greater use of technology in the advice process necessarily accelerated during the Covid-19 lockdown but clients are now in danger of digital burnout, writes Nick Eatock, chief executive at Intelliflo. Here he discusses how to keep clients engaged as the pandemic drags on
Over the last six months, we've seen a huge increase in the way in which clients and advisers have engaged over technology. Driven by the Covid-19 lockdown, necessity forced a change in the way in which advisers and clients interact, requiring a switch from face to face to virtual almost overnight.
And advisers and clients have embraced this shift with, according to the latest Intelliflo figures, use of client portals is up three-fold, and use of DocuSign digital signatures is sixteen times higher.
Had enough
However, as the restrictions over our movements continue and, across much of the UK, increase, many of us are starting to suffer from 'digital fatigue'.
This term has long been associated with the physical discomfort experienced after too much staring at a screen. But in the current pandemic world, with face to face interaction severely constrained, it has come to mean more specific weariness with the frequent Zoom and Teams meetings and the barrage of news, data and information through electronic channels.
Of course, this type of digital fatigue is not limited to financial advice and neither is it a new phenomenon. A US study earlier this year by consultancy Cognizant found that around two-thirds of people aged 15 to 53 feel the need to escape technology at least some of the time, up from just over half two years ago. This research was conducted in February, before lockdown measures were introduced over the pond, suggesting that digital overload is a longer-term problem.
Engagement
So, how can advisers counter this issue and ensure that clients don't just switch off and choose not to engage?
I often talk about how technology can help advisers increase engagement among their clients. But using technology doesn't mean bombarding clients with generic emails. It's crucial to understand what information customers want the most and how, where and when they want to receive it.
The lockdown period has given firms an opportunity to review how they use different systems and to appreciate the different tools they already have available to improve client interaction.
An interesting outcome is that many advisers are recognising that the way in which they engage with clients should be 'omnichannel', which basically means that the client can choose to interact with their adviser in different ways at different times. Sometimes clients want an urgent conversation, sometimes a catch-up, sometimes a full review and sometimes they just want reassurance.
By allowing your client to engage with you in the way they want to, and tailoring contact through different channels based on client needs, then ultimately you are delivering a service that's meaningful to them.
The switch to remote working has driven firms to spend more time learning how the different tools they use with clients work. This is invaluable, as by having a thorough understanding of the technology, you can use it to its best advantage. This is as true if you are holding a face to face review as it is for digital meetings. Rather than just taking a static fund valuation printed on a piece of paper to a client meeting, advisers can use a range of online interactive tools that more clearly bring the data to life.
While the ability to interact with clients using technology has grown through necessity during the pandemic, the enthusiasm to use the full range of benefits offered by technology can add a layer of engagement even when we return to face to face meetings. Tools which show clients how their portfolio has changed over time, future growth forecasts and the impact of current planned spending on their future cashflow, all help engage the client and demonstrate the value of the financial plan.
I think the legacy of the pandemic is that it's shown us is that we don't always have to do things the same way. There are a whole host of benefits to face to face contact, for clients in terms of relationship building, but also for employees in terms of social interaction and collaboration.
But while I am sure that as an industry we will return to the office, I expect there will be a different balance of office and home working, and technology will have an important part to play in helping people achieve that balance for both clients and advisers.