Making our ARC pension default funds more sustainable
Tim Orton, Managing Director of Investment Solutions
Monday, 15 February 2021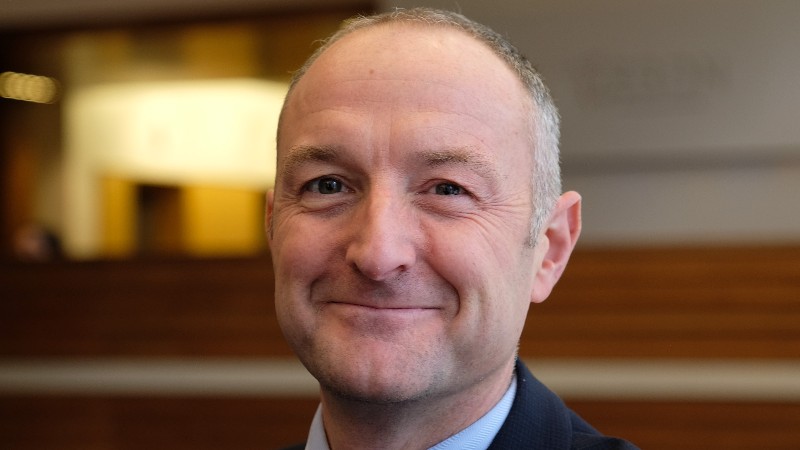 For customers
In January, I announced our commitment to achieving net zero carbon emissions across our pension default fund strategies by 2050.
As an early step towards achieving this target, I'm delighted to announce that Aegon UK has partnered with HSBC Global Asset Management (HSBC) to launch a new Environmental, Social and Governance (ESG) focussed fund which will be used within our workplace default[i] funds for Aegon Retirement Choices (ARC). This move leverages HSBC's impressive heritage in sustainable investing.
What is ESG?
The term 'ESG' is used for funds that have environmental, social and governance targets embedded into their investment process. These targets aim to ensure that your investment benefits society and the environment as well as growing over the long term.
New HSBC ESG fund
From January, the Aegon Workplace Default fund will start to invest in the newly launched HSBC Developed World Sustainable Equity Index fund. By the middle of 2021, the fund will have 30% invested in this new fund. For customers closer to retirement, we expect to have 15% invested in it. The reason this amount is lower is because the new fund invests in global equities (shares) and as part of the default funds' lifestyling process we automatically reduce the amount invested in higher risk investments like equities as customers get closer to retirement. This is to try and prepare savings for retirement at a time when you're close to taking your benefits.
This fund will also be added to other key default options:
Growth Tracker (Flexible, Annuity and Cash Target) funds
Equity & Bond Lifestyle fund
GPP Default fund
Investment Pathways solutions 1 and 3
These changes are expected to improve ESG scores and reduce carbon emissions and fossil fuel reserves intensity. The changes won't impact the funds' investment objectives, benchmark or charges. We are simply replacing the current global equity holdings with ESG global equity holdings.
The HSBC Developed World Sustainable Equity Index fund is a low-cost solution designed to track the performance of the FTSE Developed ESG Low Carbon Select Index before charges. By the end of this process, Aegon will have invested around £1.7 billion in the new fund.
The fund targets three areas of improvement compared to the parent index: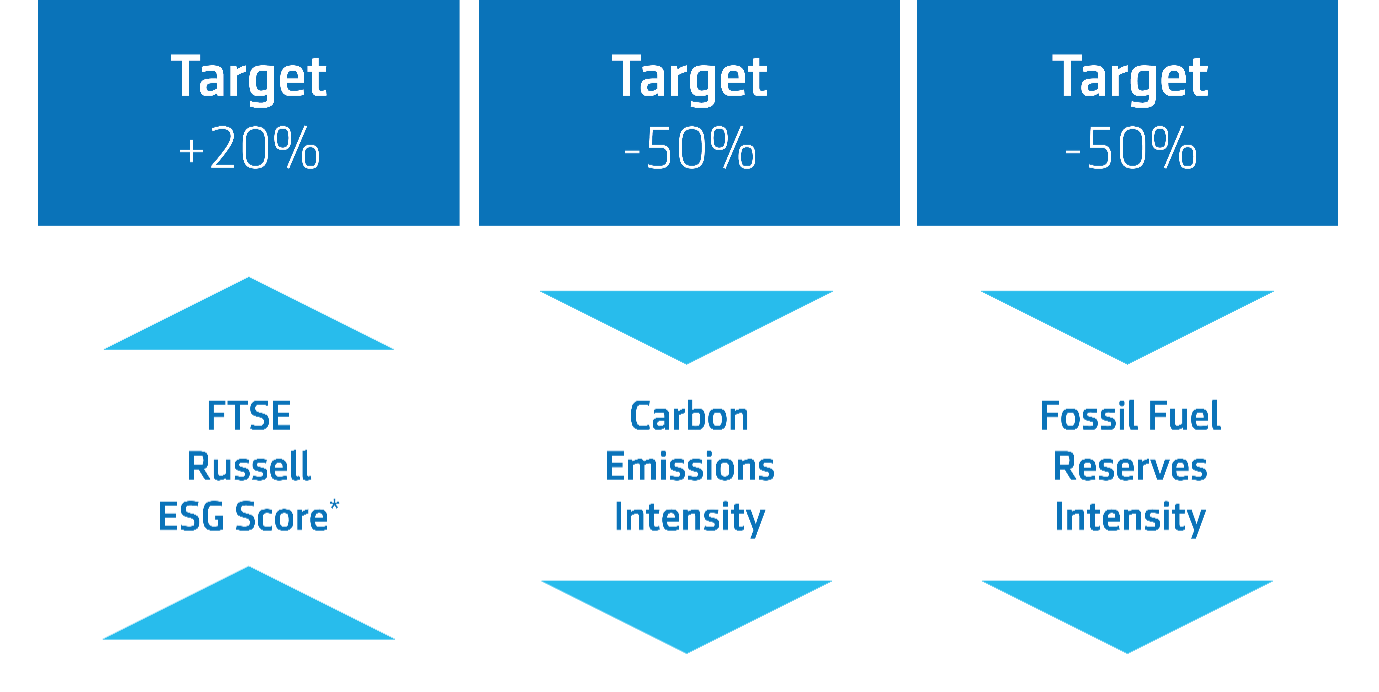 *The FTSE Russell ESG ratings are designed to help investors understand a company's exposure to, and management of, ESG issues on a variety of factors. It looks at 7,200 securities in 47 developed and emerging markets comprising the companies that make up the FTSE All World Index, FTSE All-Share Index and Russell 1000® Index.
The new HSBC Global Asset Management fund looks to invest more in highly scoring companies and less in poorly scoring companies based on the three factors above while keeping performance and risk in line with the index it's tracking.
In addition, the fund excludes companies that operate in specific sectors (e.g. controversial weapons and tobacco production) or those that generate significant levels of revenue from activities such as thermal coal, gambling and adult entertainment. It also incorporates a custom exclusion list based on company performance against the 10 principles of the UN Global Compact.
HSBC Global Asset Management has strong tracking and ESG credentials
We're excited to be working with HSBC Global Asset Management for a number of reasons, but primarily due to its strong passive management (index tracking) capabilities and group commitment to ESG. HSBC Global Asset Management won Passive Manager of the Year at The Asset Management Awards 2020 and its banking arm won Euromoney 2020 Worlds Best Bank for Sustainable Finance. This expertise, along with its scale, will allow us to accelerate our plans to fully embed ESG across our ARC workplace defaults.
Meeting customer demand for sustainable investing
The changes we're making this year closely align to Aegon UK's ESG ambitions. 77% of our customers believe climate change is important for future investing and 45% think that investing for a net-zero carbon future should be mandatory[ii]. With over 95% of defined contribution scheme members invested in their scheme default[iii], I believe it's right to focus efforts on ensuring that default funds, which contain the majority of UK pension scheme members' savings, are invested sustainably.
The value of a member's pension plan can fall as well as rise and isn't guaranteed. They may get back less than the amount invested. There's no guarantee the funds will meet their objectives. Full fund detail and fund-specific risks can be found on the funds' factsheets.
[i] A default fund is where a scheme member will automatically be invested if they don't make an investment choice when they join their company pension scheme.
[ii] Research was carried out with 1375 members of Aegon's feedback community in December 2020.
[iii] The Pensions Regulator. DC trust: scheme return data 2019 - 2020. File 2: Membership. Table 2.14. A defined contribution pension scheme is one where members can choose which funds to invest in and their final pension benefit depends on the contributions paid in and the performance of the funds they're invested in. This differs from a final salary scheme where trustees invest contributions and pay a fixed percentage of a member's final salary at retirement e.g. 40/60ths.