Major new report unlocks key to boosting financial wellbeing, and it's more about mindset than money
Aegon Press Team
Monday, 29 March 2021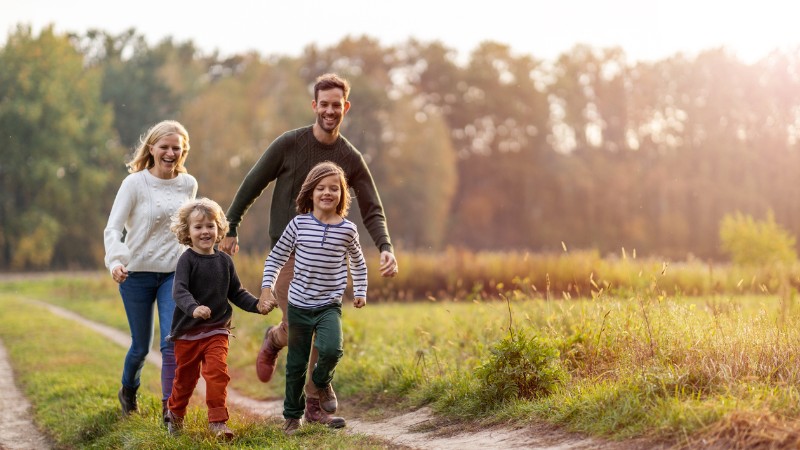 More than 19 million* people (36%) in the UK are struggling with their financial wellbeing
Around 8.6 million (16%) of the population are fortunate to combine healthy finances and a positive money mindset, but nearly 6.5 million (12%) struggle with both
Report finds people consistently score lower on money mindset than money matters, regardless of their income
A unique study** from pensions and investment company Aegon has for the first time assessed the role of mindset in financial wellbeing. Based on responses from 10,000 people and covering more than 1.3 million data points, Aegon's Financial Wellbeing Index measures both the health of people's financial position and the critical role that mindset plays in influencing financial wellbeing.
It finds just 16% of the population or around 8.6 million people are fortunate to combine healthy finances and a positive money mindset, and this compares to 12% or nearly 6.5 million people who score poorly on both sets of factors (see lists below). But around 5 in 6 of the population, or 45million people, could be taking action to improve financial wellbeing.
Aegon's analysis uses a unique methodology which places an equal weighting on money factors like income levels, budgeting skills, affordability of debt but also mindset factors like peoples' willingness or ability to consider their future self, put in place a financial plan or think carefully about what really makes them happy. Crucially it is often the mindset factors where most people have the biggest room for improvement.
Common money problems
Healthy finances are of course a key component of financial wellbeing and the study found many people are struggling. In particular;
40% of the population have less than £100 left at the end of the month
29% of people do not have any emergency savings
Just 10% of people pay more than the auto-enrolment minimum of 8% of qualifying earnings into their workplace pension
49% of people have some form of unsecured debt which averaged £5,700
While there is a link between low incomes and money worries, more than half (55%) of average earners and more than 1 in 3 top earners say they worry about money
The under-rated role of mindset
What was clear from the study was that for most people, the biggest improvement they could make to their financial wellbeing was to their mindset. Mindset scores were lower than money scores for all but one income group, and the scores did not improve much the higher peoples' incomes were.

Common mindset problems
Lower mindset scores were a result of a number of factors including;
38% of people have only a vague idea of where they want to be financially in 10 years' time vs 29% with a specific idea
28% have only a vague sense of what gives them joy or purpose which are key elements of happiness
87% of the population do not have a financial plan to achieve long-term goals
16% of the population frequently compare their finances to the finances of those better off than them with younger people far more likely to do so
Only 17% of people were able to answer at least 4 out of 5 basic financial literacy questions correctly
Steven Cameron, Pensions Director at Aegon comments:
"Financial wellbeing is an increasingly 'hot' topic, but it's usually talked about in very narrow terms – money in the bank or levels of debt. Our study shines a light on new areas of financial wellbeing that we hope will resonate with, and provide helpful insight to, a wider range of people – and not just those who earn the most or the least money. It also provides answers to the age-old question of whether money equals happiness and finds that while important, it's just one half of the story.
"What we've found is that for most people, the biggest improvement they could make to financial wellbeing is to reframe the way they think about money. It's not always possible to make quick changes to your level of income or savings but by thinking about what sort of future you're working towards, and the steps you'll need to get there or by making more realistic social comparisons, you can make big strides towards a better relationship with your money."
Chris Budd, Chair of the Initiative for Financial Wellbeing (IFW) said:
"It has been said that we measure what we value and we value what we measure. If we measure money by how much of it we have, rather than how we use it, we end up focusing on things that don't add to our wellbeing.
"Financial wellbeing is all about how we use money to lead a meaningful life. If we measure how our money is contributing to our wellbeing, rather than the amount, we can begin to understand what actions we need to take.
"This work from Aegon on financial wellbeing measurement breaks new ground and I hope it leads to people reassessing their relationship with money and enables them to create financial plans which will make them happier, not just wealthier."
Top Tips to Adjust Your Mindset and Improve Your Financial Wellbeing
Put happiness first. Be conscious of the things that give you sustained happiness – be that joy or purpose - and ensure that you are spending time, energy and money on those things with your future happiness in mind.
Savvy social comparisons. If you're making social comparisons, make them healthy and realistic, instead of comparing your finances to others whose financial lives appear better. Or even use your past self as a comparison to measure how far you have come.
Picture your future self and lifestyle. Spend time regularly visualising your future self and what you might be doing. Paying attention to our future selves, the life we want to live and our pension and investment goals to achieve that lifestyle, can keep us on track.
Make a long-term plan and write it down. People who write out a financial plan save more regularly and do better financially.
Hold your nerve in a crisis. When tempted to change your long-term investments, remember why you started saving so you don't panic and do anything you might regret. Using statements like, 'Next time markets drop in value, I will remain calm and think of my long-term goals', can prepare you for a financial crisis.
Aegon's Financial Wellbeing Index
Aegon's Financial Wellbeing Index analyses financial wellbeing across the UK assessing both peoples' financial position and their money mindset.
The index is comprised of 5 sections on money and 5 sections on mindset. In each section respondents were asked a series of questions, the answers to which gave them a possible score of 0-10. In total there were 100 points available and each section was given an equal weighting. Where people lived and the average earnings in their area were taken into account to adjust for regional disparities in earnings and to enable Aegon to draw conclusions about the wellbeing of people in different locations.

References
*Overview of the UK population: April 2020, Office for National Statistics – MYE2: Population estimates: Persons by single year of age and sex for local authorities in the UK, mid-2019. https://www.ons.gov.uk/peoplepopulationandcommunity/populationandmigration/populationestimates/datasets/populationestimatesforukenglandandwalesscotlandandnorthernireland Number of people in the UK age 16 and over totals 54,098,971.
**The Financial Wellbeing Index was based on a representative survey of 10,000 people across a range of sectors, company sizes and job roles, carried out by Aegon UK.
Further information
Stephanie Melrose
PR Manager
Aegon UK
Mob: 07740897621
Notes to Editors
In the UK, Aegon offers retirement, workplace savings and protection solutions to over three million customers. Aegon employs around 2,000 people in the UK and together with a further 800 people employed by Atos, we serve the needs of our customers. More information: www.aegon.co.uk
Aegon's roots go back more than 175 years – to the first half of the nineteenth century. Since then, Aegon has grown into an international company, with businesses in the Americas, Europe and Asia. Today, Aegon is one of the world's leading financial services organisations, providing life insurance, pensions and asset management. Aegon's purpose is to help people achieve a lifetime of financial security. More information on www.aegon.com
Figures correct, January 2021