Maintaining scheme governance while working remotely
Professional Pensions
Thursday, 16 April 2020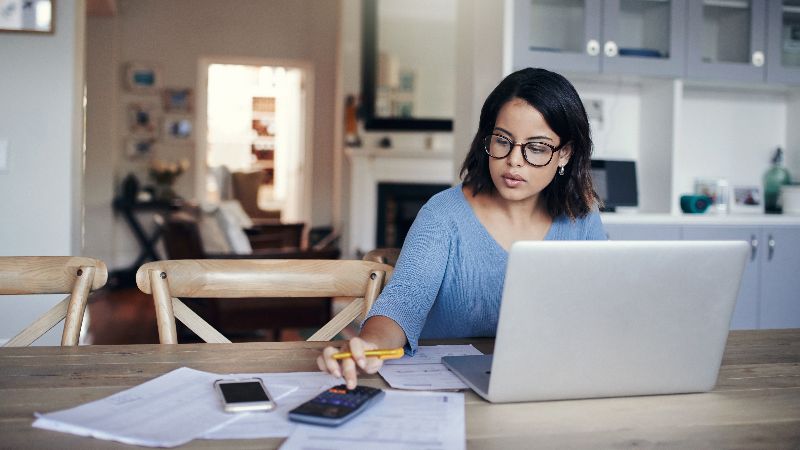 For employers only
The Covid-19 pandemic has created unprecedented challenges for pension scheme trustees. Now more than ever trustees must maintain the highest levels of scheme governance. There are legal and practical steps that trustees can take to ensure that governance remains robust and their decisions are legally valid and not vulnerable to later challenge.
Manage trustees working remotely
Trustees need to be provided with the necessary equipment and support to allow them to undertake trustee business from home effectively whilst social distancing remains in place.
Provide access to scheme information
Trustees should be given online access to key scheme information and documents using a secure platform. This access should be tested now and in advance of any trustee meetings. Trustees need to be reminded about the importance of maintaining confidentiality whilst working remotely and must ensure continuing compliance with the General Data Protection Regulations when handling members' personal data.
Hold trustee meetings remotely
Trustees should agree their approach to future trustee meetings whilst social distancing remains in place including dates, attendees, meeting formats and circulation of papers. Clearly, meetings now need to be held by telephone, internet, video link, or another form of electronic communication.
Remember meeting formalities
Trustees shouldn't forget the importance of observing trustee meeting formalities to ensure that their decisions are valid. Unless a decision is required of them urgently, trustees still need to be given ten business days' notice of a meeting even where it's held remotely. It would be appropriate for such notices to be given electronically at this time rather than by post to trustees' home addresses.
Scheme rules should be checked to see if trustee meetings can be held remotely. Consideration ought to be given as to whether an amendment to the scheme rules may be appropriate if they don't permit this. Alternatively, trustees should document in the minutes their agreement to holding the trustee meeting remotely.
It's also important to check the quorum requirements for trustee meetings to ensure valid decisions are made, particularly if a significant number of trustees are likely to be absent for Covid-19 related reasons. It's worth checking whether trustee decisions can be made by majority decision or whether unanimous agreement is required.
It's also prudent to appoint a deputy chair now, in case the current chair becomes unable to fulfil their duties due to social isolating, shielding because of an underlying health condition or illness.
Agree how to execute documents
It's important that signatory lists are up to date. Trustees should also agree how documents will be executed during the Covid-19 pandemic. Documents such as letters, contracts and investment instructions can be simply executed by a trustee signing a document and scanning it back to the intended recipient or using an electronic signature platform.
The execution of deeds is more difficult. If trustees operate through a corporate trustee, it's advisable for that corporate trustee to execute future deeds by way of one trustee director signing in the presence of a suitable witness, as this should make obtaining signatures easier. It's also helpful to remember that execution of deeds can be completed using counterparts.
The legal requirement for the execution of a deed to be witnessed presents particular challenges whilst social distancing remains in place. It's better for a witness to be independent so far as possible. This can be achieved, for example, by an individual witnessing the execution of a deed by a trustee through a window. However, this is clearly not always practical nor desirable. There's no law that a witness must be independent. In these extraordinary circumstances, trustees may be prepared for a spouse, civil partner, co-habiting partner or another family member to witness the execution of a deed. If this route is pursued, trustees should still ensure that the witness is over the age of 18, has no interest in the deed (for example, because they are a scheme member) and the other parties to the deed agree this approach to witnessing.
Agree how decisions should be made
Scheme rules should be checked to understand whether certain decisions could be delegated at this time because trustees are not readily available whilst working remotely or are unable to act through illness. Any such delegation should be clearly documented including any restrictions imposed on the delegation.
Trustees should also confirm how day-to-day decisions are to be taken during the Covid-19 pandemic, for example, member applications for early retirement or the settlement of death benefits.
Understand and mitigate scheme-specific risks
Trustees need to go through a process of identifying the scheme-specific risks that they face arising out of the Covid-19 pandemic whether this is day-to-day administration, funding, investment or employer covenant. Trustees should document the steps that they are taking to mitigate such risks in a checklist or via the scheme's risk register once these risks are identified.
Jonathan Hazlett is head of pensions at Osborne Clarke and a director of Open Trustees
This article was written by Jonathan Hazlett for Professional Pensions and was legally licensed through the NewsCred publisher network. Please direct all licensing questions to legal@newscred.com.