Lockdown: How are advisers helping vulnerable clients
Aegon
Monday, 23 November 2020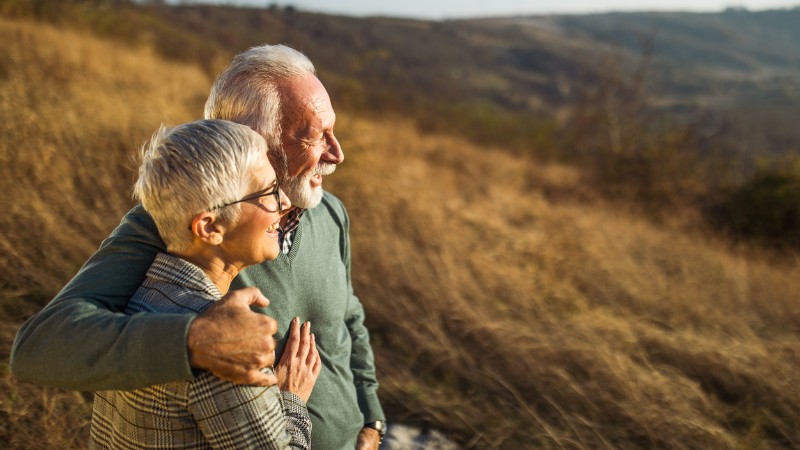 For intermediaries only
The first lockdown earlier this year brought advisers' vulnerable clients into greater focus. After methods and frequencies of communication have developed throughout this year, Stephen Little talks to a number of advisers about how they are helping vulnerable clients as we enter a second national lockdown...
The Covid-19 crisis has had a huge impact on society and in response many financial advisers are adapting their services after learning from the first nationwide lockdown.
The FCA recently published guidance for financial advisers to help vulnerable customers and has completed a consultation, which is due to be published in the winter. It defines a vulnerable consumer as someone"who, due to their personal circumstances, is especially susceptible to detriment, particularly when a firm is not acting with appropriate levels of care".
The spectrum is so broad, in fact, that the watchdog says there are more than 24 million people in the UK display one or more potential characteristics of vulnerability - these include physical and mental health issues, recent life events such as bereavement, capability and financial resilience.
Since the pandemic began, millions of people have seen significant changes to their financial stability after being furloughed or losing their jobs because of lockdown, while others have seen their mental health deteriorate.
With a second lockdown now beginning, it is more important than ever for advisers to be aware of the problems vulnerable clients face.
Lots of financial advisers have developed and increased their communication with vulnerable clients since the first lockdown to reassure them. For Keith Churchouse, director and Chartered financial planner at Chapters Financial, he believes it is all about communication.
"Communication is everything," he says."We are finding that older clients are struggling more, while others have seen their anxiety increase.
"Since the first lockdown we have been telephoning clients more and video conferencing. Communicating with clients reassures them that you are there and reminds them they can contact you if needed."
Martin Bamford, head of client education at informed Choice, says the advice firm has been communicating with clients on a regular basis since the first lockdown and has also held training workshops to help advisers spot the tell-tale signs of vulnerability.
"We have been writing more blog posts, creating more videos, recording more podcast episodes, and sending out more email newsletters.
"Last week, we had a virtual workshop on how to spot client vulnerability and the things we should be doing.
"We have checked in on clients we know who do not have friends or family close by who might need a bit of extra help, but we have stuck to our regular twice-yearly contact schedule for the majority."
Advice network Progeny has a vulnerable persons policy in place to support clients who are at risk.
"Throughout the pandemic we have communicated regularly with all our clients and, where necessary, provided them with the tech support to adapt to remote contact and video conferences," says Neil Moles, chief executive of Progeny.
"As a result of the first lockdown, this infrastructure is firmly in place and these communication channels are well established which means we can continue to service clients to the standards they are used to, whenever and on whichever platforms they prefer."
While Ricky Chan of IFS Wealth and Pensions acknowledges it is important to give clients reassurance, he has not been in close contact with clients as he did not want to panic them.
"If a client is mostly on their own without any relatives then it might be a case of a quick call outside of the normal review to make sure everything is all right," says the Chartered financial planner."Apart from that we have not done anything differently as we do not want to be worrying clients."
Not just older clients
Keith Richards, chief executive of the Personal Finance Society, says advisers need to be aware it is not just older people that are vulnerable:"Financial advisers play a vital role in society and have a much wider part to play in helping vulnerable clients than would have been the case several years ago.
"We are encouraging every adviser to think about vulnerability in a different way because it is not always evident or visible. Potentially, anyone that they deal with could be vulnerable."
He adds:"Advisers need to have a process in place that makes it clear vulnerability exists in different clients.
"When you have a clear plan you can demonstrate to the regulator under your duty of care that you recognise vulnerability in its different forms and that when it occurs it is taken into account in the advice you give."
For his part, Churchouse lays out a number of steps advisers can take to improve communication with clients.
"Websites should be updated to confirm what you are doing during lockdown so clients can easily get hold of you," he says.
"You should also carefully read any emails that come through from clients to see if there has been a change in style. If there has, maybe reach out with a phone call to see if you can help. We also send out a regular newsletter to clients.
"It is still important to have face-to-face contact, even if it is on the internet - we have been seeing clients on Zoom and our meeting rate with them is at pre-lockdown levels."
Speak to clients
Chan says if advisers suspect a client is potentially vulnerable they should speak to them about any concerns.
"If you get the sense that something is not quite right, then have an honest discussion with the client and see how you can make things easier," he says.
"Ask them questions and make them feel comfortable so they can explain any problems they have.
"Think about things you can do to help the discussion, such as sending information out to them earlier or inviting other people to help on a video conference call."
Bamford says:"Financial advisers are in a very trusted position and we need to remember this during the next lockdown and throughout the winter months.
"For vulnerable clients, if they are not seeing people or having any social human interaction, their health and mental health can spiral quite quickly.
"It never it never hurts to check in with a client if you have got any concerns at or just want to see if there is anything that they need."