Lasting Power of Attorney system in need of urgent upgrade, Which? says
Professional Adviser
Thursday, 3 March 2022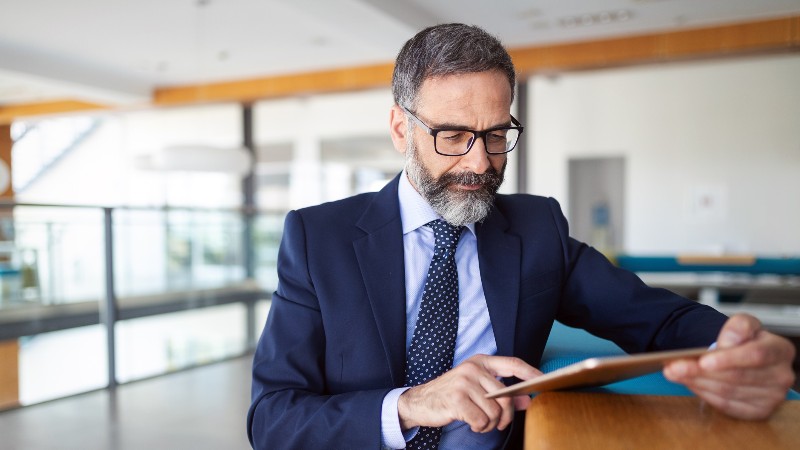 For financial advisers only 
No idea about what the Lasting Power of Attorney system is? Julia Bahr from Professional advisor reports on the lack of awareness and how to educate the public.
The Lasting Power of Attorney system is in desperate need of improvement, research from Which? has suggested.
The survey suggested widespread confusion about how the process works and banks often causing avoidable problems for people registering as attorneys.
"The creaking power of attorney system needs urgent improvement, particularly to address the public's lack of awareness of how the process works and the difficulties people face when registering with banks. This problem has been going on for years," said Which? money editor Jenny Ross.
Lasting Power of Attorney (LPA) is a legal document that allows a person to give another the power to make decisions on their behalf if they lose mental capacity. An LPA can only be registered while an individual still has mental capacity - after that it is too late. Which? found evidence that many people were unaware of this.
Indeed, awareness of LPAs appears to be especially low among certain groups, according to the firm's research. Young people and those on lower incomes all showed lower levels of understanding of LPAs in the survey.
A quarter (26%) of people aged 18 to 34 and one in five (20%) of those who earn under £21,000 a year said they did not know what power of attorney was, compared to just 7% of those aged over 55 and one in 10 (10%) of those who earn over £56,000.
The consumer champion surveyed 2,000 people across the UK between 5 and 9 November 2021. It found 85% said they know what LPA is, but exposed worrying gaps in their knowledge. 
One in six (16%) mistakenly think that an individual loses access to their financial accounts once the legal document is registered. This might explain why only one in seven (15%) said they would give someone else power of attorney over their affairs, according to Which?.
Among those surveyed who do not have an LPA, seven in 10 (70%) said they were healthy so did not need one. Meanwhile, three quarters (77%) of people incorrectly thought an LPA can be set up at any time in life, suggesting they are at risk of putting it off.
A separate Which? survey found that the common issues reported for more than 8,000 of its members with a registered LPA were a lack of knowledge among staff (60%), complexities in the process (38%) and delays (28%).
Most people (31%) who registered LPAs said banks were the most difficult to deal with. Many claimed banks lost LPA documents, failed to properly explain the registration process or required them to make unnecessary trips to a branch.
Which? said it heard from people who were asked to register in-branch in the middle of the Covid-19 pandemic, even at banks where online registration was an option.
Its research has consistently found over the years that attorneys encounter problems when registering with banks and other financial firms. Some banks do not authorise full access to the donor's accounts, even once the registration process has been completed.
"Nationwide does not let attorneys use telephone or app banking services, for example, while Tesco Bank does not give attorneys access to online banking," Which? said."With HSBC, attorneys only have access to online banking if the donor does not. Other banks allow both the attorney and donor to have access."
Modernising LPAs
The Office of the Public Guardian (OPG) launched a consultation on modernising LPAs last year, and Which?'s research said their proposals to make the system faster, safer and more accessible urgently need to be acted upon.
The consultation examined how technology can be used to reform the process of witnessing, improving access, and speeding up the service, as well as proposing the widening of the OPG's legal powers to check identities and stop or delay any registrations that raise concern. It also looked at making the process for objecting to the registration of an LPA simpler to help stop potentially abusive LPAs.
Ross said: "People who take on the responsibility of helping a family member or friend to deal with their financial affairs should not have to jump through hoops when dealing with banks, but our research reveals many are still facing an uphill struggle to put the legal arrangement in place.
"Government proposals to modernise LPAs - such as introducing a fast-tracking service, digitising the registration process and improving awareness - are much needed to make the system fit for purpose in the 21st century."
Emily Deane, technical counsel at STEP (the Society of Trust and Estate Practitioners), the global professional body with 8,000 members in the UK, including a range of professional advisers to families such as lawyers, accountants and other specialists, said:"We are urging the Ministry of Justice to increase resources immediately to counter these registration issues and a 'fast-track' procedure and channel should be established to deal with urgent matters.
"We are calling on the OPG to do more to end the emotional, financial and physical abuse of older or vulnerable people, and protect them from controlling or coercive behaviour. The Government also needs to focus on educating and informing the public about LPAs and why they are so important."
This article was written by Julia Bahr from Professional Adviser and was legally licensed through the Industry Dive publisher network. Please direct all licensing questions to legal@industrydive.com.