Key dates for pensions 2019
Professional Pensions
Tuesday, 5 March 2019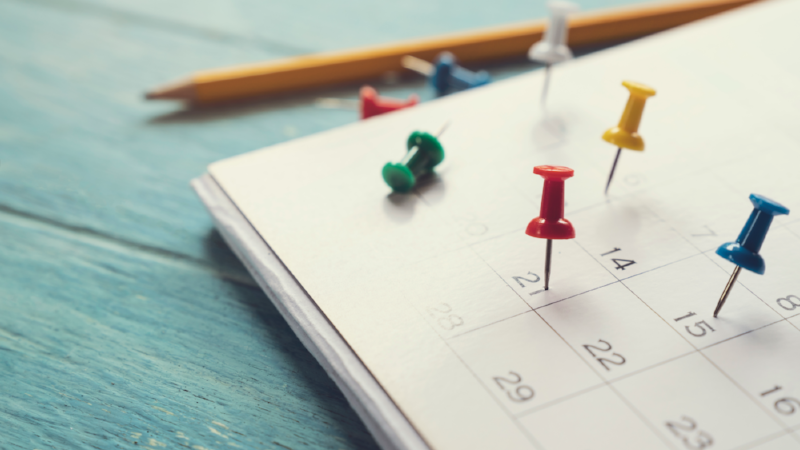 PP has compiled a list of what to watch out for over the coming months.
February
25: The Department for Work and Pensions (DWP) will release research on newborn employers and auto-enrolment (AE).
March
6: The state pension age rises to 66 for the first tranche of people - those born between 6 December 1953 and 5 January 1954.
13: The Competition and Markets Authority's consultation on its draft order for the investment consulting and fiduciary management markets closes to responses.
13: Chancellor of the Exchequer Philip Hammond will deliver his annual Spring Statement.
29: The UK is due to leave the European Union, although a transitional period may apply through to 31 December 2020.
31: The deadline for master trusts to apply for authorisation under The Pensions Regulator's new regime. Those that have not applied, or are later rejected, will be required to wind up. To see the full list of master trust providers, click here.
31: The deadline for submitting the annual scheme return on exchange for inclusion in the 2019/20 Levy calculation by the Pension Protection Fund. It is also the deadline for re-executing existing contingent assets with fixed cap on new standard forms.
April
1: The Financial Conduct Authority's (FCA) final rules and guidance, on implementing asset management market study remedies and changes to its handbook for the collective investment schemes sourcebook, come into force.
1: The DWP's consultation on defined contribution consolidation and investment in illiquid assets closes to response.
6: Minimum AE contributions will rise from a minimum total of 5% with a 2% minimum employer contribution, to 8%, with 3% minimum employer contributions.
Later
13 May: The Pensions Regulator and ITV's landmark case will hit the Court of Appeal over the watchdog's attempt to enforce a financial support direction on the broadcaster for the Box Clever Group Pension Scheme.
3 July: The Airways Pension Scheme trustees and British Airways will continue their long-running battle over discretionary increases at the Supreme Court.
30 September: The authorisation process for existing master trusts will conclude. The regulator has six months from the date of application to make its decision but will announce decisions in batches based broadly on when applications were made.
1 October: Trustees of all schemes that are required to produce a Statement of Investment must prepare or update it to set out their policies in relation to financially material considerations, which includes environmental, social and governance factors.
This article was written by Kim Kaveh from Professional Pensions and was legally licensed through the NewsCred publisher network. Please direct all licensing questions to legal@newscred.com.