Kerr Henderson appoint Aegon as a preferred platform provider
Aegon Press Team
Thursday, 4 November 2021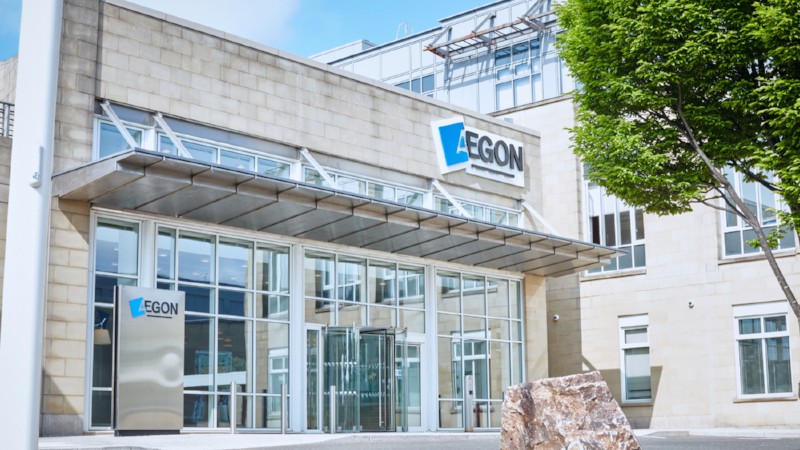 Aegon has been selected as a preferred platform provider by Belfast-based advice firm, Kerr Henderson, for its corporate and private clients.
Kerr Henderson is a privately-owned independent financial planning and employee benefit consultancy business with offices in Belfast and London. Kerr Henderson has over 50 years of experience building and developing long-term relationships with clients and are ranked as an FT Adviser Top 100 UK advice firm*.
The Aegon Retirement Choices (ARC) platform was selected as it provides Kerr Henderson with the ability to meet the needs of both their corporate and individual wealth clients. For advisers working with employers ARC enables them to satisfy their auto enrolment obligations while also providing access to a range of value-add tools like Member Insights which provides the ability analyse saving trends within schemes and identify savings patterns within the workforce. The end employee also benefits from engagement features such as personalised video summaries which provide real time information on how much they have saved, alongside engaging information and tools to support them save for a better retirement.
The platform also enables advisers to meet the needs of private clients and their families with an extensive range of investment products and the ability to bring all of their savings together in one place.  
In its most recent set of results Aegon announced that assets in the business had passed £200bn for the first time, including £166bn of platform assets.
Ronnie Taylor, Chief Distribution Officer at Aegon, comments:
"We're delighted to be working with Kerr Henderson, a privately-owned business that has been providing financial advice for over half a century. Increasingly people start saving through the workplace and as their money grows, the complexities that come with it and the requirement for financial advice increase. We look forward to supporting Kerr Henderson and their clients with each phase of their lives as they progress through this saving journey."
Jason Marley, Director at Kerr Henderson comments:
"Independence and quality of service is what we have built our business on for over 50 years. Aegon's platform provides us with access to a full suite of investment options which we can recommend to our clients. The platform can adapt to our clients' changing financial needs, as they progress through their working life into retirement.
"During this process it became clear that Kerr Henderson and Aegon share a passion for financial wellbeing and enabling people to have a better relationship with their money. Aegon are the Lead Partner for the 'Initiative for Financial Wellbeing' and the Kerr Henderson advice process focuses on helping employers, their staff, and private clients to achieve their goals and ultimately to plan for better and more secure financial future.   
"We look forward to working more closely with Aegon as we aim to continue to improve the financial future our clients."  
References
*https://www.ftadviser.com/your-industry/2020/10/22/top-100-financial-advisers-2020-the-full-list/
Further information
Jonathan Henderson
Head of PR
Aegon UK
jonathan.henderson@aegon.co.uk
Notes to Editors
In the UK, Aegon offers retirement, workplace savings and protection solutions to over three million customers. Aegon employs around 2000 people in the UK and together with a further 800 people employed by Atos, we serve the needs of our customers. More information: www.aegon.co.uk
Aegon's roots go back more than 175 years – to the first half of the nineteenth century. Since then, Aegon has grown into an international company, with businesses in the Americas, Europe and Asia. Today, Aegon is one of the world's leading financial services organisations, providing life insurance, pensions and asset management. Aegon's purpose is to help people achieve a lifetime of financial security. More information on www.aegon.com
Figures correct, January 2021