Just two out of 10 advisers 'highly confident' on ESG
Professional Adviser
Wednesday, 25 November 2020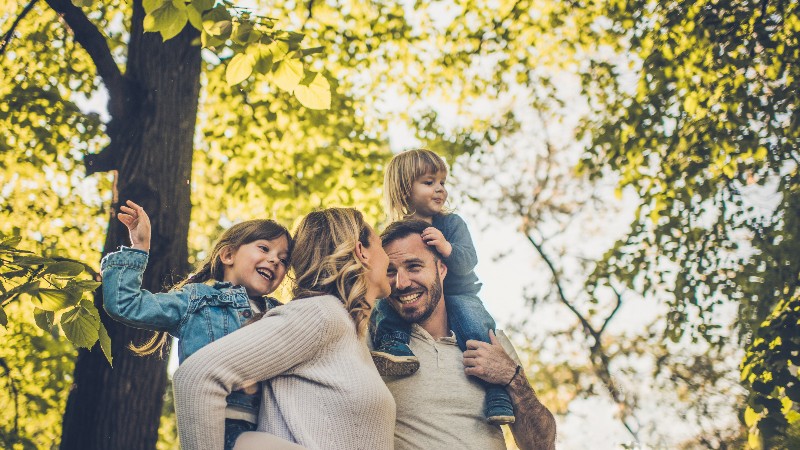 For intermediaries only
Only two out of 10 advisers are highly confident talking about ESG to their clients despite the majority considering it as part of their fund selection process, according to the Schroders 2020 UK Financial Adviser Survey.
It revealed that 74% of the financial advisers consider ESG factors as part of their fund selection process, up 43% from 2019.
However, only 17% of financial advisers rate their confidence as very high when speaking to their clients about investing sustainably.
Schroders said that many financial advisers still lack the confidence to successfully navigate the maze of ESG regulation, terminology, industry frameworks and integration, when speaking with clients.
"From a regulatory viewpoint advisers have to include ESG explicitly in the process of advice, so this is something that the industry needs to improve on," said Doug Abbott, head of UK intermediary at Schroders.
The survey also found that more than half (52%) of the financial advisers expect that client attitudes to sustainable investing will change as a result of the coronavirus crisis.
Going into 2021, the three areas biggest areas of concern for advisers are regulation (84%), professional indemnity cover (46%) and finding new clients (45%).
Optimism
The study, which questioned 125 advisers, found that although investor sentiment has become more bearish since April 2020 there are pockets of optimism. It revealed that 45% of financial advisers see a recovery from Covid-19 as a distinct, investable theme.
Despite uncertainty, 54% of advisers reported that they have spent more time servicing long-standing clients and 43% cited a reduced level of activity towards attracting new clients. More financial advisers are also conducting client virtual meetings with clients, replacing face-to-face as the norm.
If life returns to normal in 2021, 60% of financial advisers expect to have an even balance between virtual and face-to-face meetings, with only 6% expecting to conduct all meetings face-to-face, against 58% before Covid-19.
Abbott said:"It has been a challenging year for the UK investment community and the long-term consequences of the global pandemic are yet to be fully understood.
"But this study has shown there are still reasons for remaining optimistic. In terms of asset allocation, UK equities are starting to look attractive again with the proportion of advisers expecting to increase their UK equity allocation having increased from 13% to 40%.
"Sustainable investing has also stood the test of Covid-19 and indeed gained in importance, while there is hope that any recovery from Covid-19 may be supportive from an investment perspective."
Intergenerational wealth transfer
However, financial advisers are lagging when it comes to offering differentiated client acquisition strategies to attract younger clients and women.
The survey found that while 78% of financial advisers view the impact of wealth transfer between generations, only one-third have a specific proposition for targeting the generational transfer of family wealth.
Meanwhile, less than 10% of financial advisers had a differentiated strategy for attracting, retaining or advising women - particularly divorced or widowed. Furthermore, only 21% of financial advisers surveyed have a differentiated sales and marketing strategy targeting younger investors, almost the same as in 2019.
Gillian Hepburn, intermediary solutions director at Schroders, said: "At a time when financial advisers are reporting that finding new clients is one of their main challenges and with Covid-19 contributing to this, potentially some of these new clients are already within the next generation of their existing client bank.
"Perhaps of greater concern should be divorced or widowed clients where less than 10% of advisers have a differentiated proposition and there is the potential to lose assets as significant numbers of these women change their adviser at the points of wealth transfer."
The future
Advisers expect disruption to be a prominent investment theme over the next five years, driven by Covid-19, geopolitics, technological advances and environmental changes.
The survey found that 63% of investors expect disruption caused by geopolitics to increase, some 62% foresee environment-related disruption to grow while 51% predict technology-driven disruption to gain traction.
Over the next 12 months the trend of increased allocations to alternatives and equities, coupled with reduced allocations to bonds, is expected to continue.
Tom Walker, co-head of global real estate securities, said Covid-19 has accelerated change in the property market.
He said:"Working from home trends and e-commerce are not new to real estate markets. The demand for real estate is always evolving. The key question for investors, is whether your real estate portfolio has evolved with the market?
"Real estate is no longer about retail and offices, the most resilient assets are those linked to the digital economy. We want to be the landlord to the cloud, this is where the most resilient income streams are, assets such as data centres, last-mile logistics, macro towers and fibre optic cable."