Jim Ewing appointed Aegon UK CFO
Aegon Press Team
Tuesday, 30 November 2021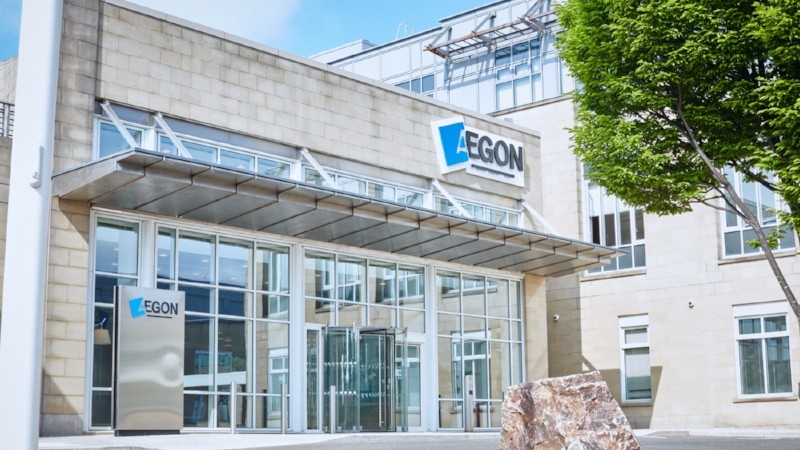 Jim Ewing has today been appointed Aegon UK Chief Financial Officer (CFO), subject to regulatory approval. Jim joined Aegon in 2011 and has been Chief Risk Officer (CRO) since 2014, a role in which he has led one of the major functions of the business and been responsible for a wide variety of strategic projects as well as heading up Aegon's Diversity and Inclusion programme.
Jim joined Aegon from Lloyds Banking Group where he was latterly Solvency II Director. An actuary by training, Jim has 30 years financial services experience.
He replaces Stephen McGee who has been CFO since 2016 and prior to that held a number of senior finance positions within Aegon. Stephen has concluded that now is the right time for a new challenge and will take up the role of Chief Executive at Scottish Friendly.
Commenting on the appointment, Mike Holliday-Williams, Aegon UK CEO said:
"Jim brings a wealth of experience to the role and I'm delighted to have someone with such a strong understanding of our business and the markets in which we operate in this key position. His appointment adds continuity to an already very well established senior leadership team and I look forward to working with him as we deliver on our plans for growth in the adviser and workplace markets.
"I'd like to thank Stephen for his significant contribution to the business over the years and wish him all the best for the future."
Jim Ewing, Chief Financial Officer said:
"As a business we have a huge opportunity to capitalise on the central role that workplace pensions increasingly play in people's saving journey and the ongoing growth of the adviser platform market. The finance team will play a critical role in ensuring that Aegon is a sustainable and long-term partner for intermediaries and that the business is able to deliver on the ambitious investment programme currently underway, designed to enhance the user experience and proposition for intermediaries and customers alike."
Further information
Jonathan Henderson
Head of PR
Aegon UK
jonathan.henderson@aegon.co.uk
Notes to Editors
In the UK, Aegon offers retirement, workplace savings and protection solutions to over three million customers. Aegon employs around 2000 people in the UK and together with a further 800 people employed by Atos, we serve the needs of our customers. More information: www.aegon.co.uk
Aegon's roots go back more than 175 years – to the first half of the nineteenth century. Since then, Aegon has grown into an international company, with businesses in the Americas, Europe and Asia. Today, Aegon is one of the world's leading financial services organisations, providing life insurance, pensions and asset management. Aegon's purpose is to help people achieve a lifetime of financial security. More information on www.aegon.com
Figures correct, January 2021