It's time for advisers to learn 'TikTok language'
Aegon
Tuesday, 26 October 2021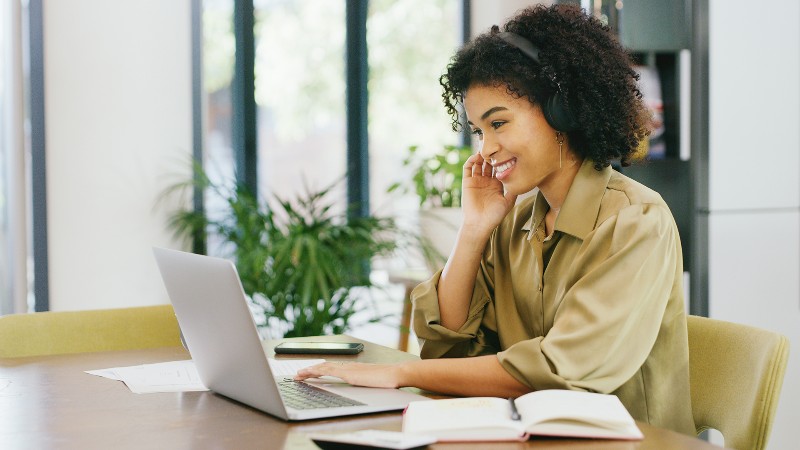 For financial advisers only
Advisers must adapt to serve the next generation of potential clients and even learn the language of TikTok to address the business challenges of intergenerational wealth transfer.
Schroders head of UK intermediary solutions Gillian Hepburn highlighted the importance of implementing a new way to approach younger generations during her presentation at the PA360 conference.
Young people are investing in products for challenge, competition, and novelty, she said."Some 40% of millennials and 46% of Generation Z feel stressed about their personal financial situation. The recent FCA survey found out that vulnerability in that age group was 40% over the last year and a half."
"Two-thirds of single adults aged 24-30 have never left home or moved back into the family home. So, if somebody is making a fortune on Tik Tok, why would someone of that age not pay attention to this?" she told delegates.
Hepburn stressed how vital it is for advisers to maintain relationships with the next generations, with only 40% of advisers reporting they have a connection to the next generation of potential clients.
"If we look at the attitude of advisers' client [focus] is not certainly among those younger generations. Less than 9% of advisers report that the average client age is between 20 and 50 years old. Also, there are few advisers prepared to advise anybody with less than £50,000. What is going to happen when money starts to move to the next generations?" she explained.
She asked delegates, how do advisers make sure that the wealth stays in their business? In 2016/2017, 15% of advisers' practices lost half of their value because they did not implement any transfer strategy, Hepburn warned. Furthermore, 65% of people inheriting wealth are not using their parents' advisers, delegates heard.
"These are people who'll start to invest, to be advised. However, 75% of people inheriting their parents' wealth want to see a financial adviser; they need help," she added.
However, financial advisers must ask themselves how to engage with that generation and facing two different challenges.
The first one, said Hepburn, is that they must be ready not to make a profit from that generation, while the second one has to do with encouraging digital engagement.
"What are the top five priorities of Millennials? They start to think about long term savings and pensions. But how do we talk 'Tik Tok language'? Maybe we need to think differently about how we speak to that generation. We all know the single Tweet from a famous person can make a massive difference to the valuation of someone of that age", Hepburn added.
Millennials tend to pay for a product when they get it, and advisers should pay attention to diversify assets and technology. Engaging, educating ad adapting are the three main tools through which advisers can communicate with younger generations.
This article was written by Camilla Vitanza from Professional Adviser and was legally licensed through the Industry Dive publisher network. Please direct all licensing questions to legal@industrydive.com.