Introducing ESG into Aegon LifePath portfolios
Aegon Investment Team
Tuesday, 3 September 2019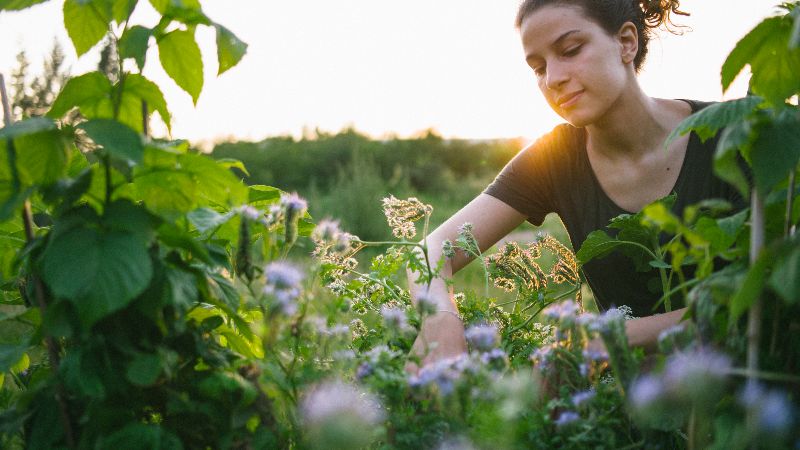 On 1 July 2019, the Aegon BlackRock LifePath portfolios started to introduce environmental, social and governance (ESG) considerations by investing a proportion of their assets in a new ESG-focussed fund, the BlackRock ACS World ESG Equity Tracker fund. The Aegon BlackRock LifePath portfolios are managed by BlackRock and are available through Aegon's TargetPlan workplace pension schemes, including the Aegon Master Trust.
Importantly, this won't affect the investment objectives, benchmark or charges associated with the LifePath portfolios.
Which funds are affected?
The change affects the following portfolios:
Aegon BlackRock LifePath Flexi
Aegon BlackRock LifePath Retirement
Aegon BlackRock LifePath Capital
How much will the portfolios allocate to the new fund?
Over the next few years, we expect the allocation to the new fund to grow to around 10% for the LifePath 'retirement'[1] customers and roughly 30% for LifePath customers planning to retire in 2050 and beyond, though please note these allocations are just an indication and may change. It will take some time to build towards this target allocation as the change will be made gradually using cash flow so, for example, as new contributions come in they'll be invested in the new tracker fund and as customers cash in their benefits, they'll be paid out of the funds it's replacing. This is to ensure cost-effective implementation[2].
LifePath portfolios automatically reduce exposure to riskier assets such as equities (shares) as investors approach their target retirement date. So portfolios for those who are close to retirement will hold less of the new fund (which invests 100% in equities) than portfolios for investors whose retirement is still some way off.
Why is BlackRock making this change?
BlackRock believes that environmental, social and governance issues can have a positive impact on long-term financial performance, although there's no guarantee. Therefore it's important to integrate these factors into the investment decision-making process across all its portfolios. This is something that Aegon also believes and we welcome this change.
The ACS World ESG Equity Tracker fund – key details
Details of the new fund that will make up part of the LifePath portfolios are shown in the table below:
Fund name

BlackRock ACS World ESG Equity Tracker fund

Benchmark

MSCI World ESG Focus Low Carbon Screened Index

Fund objective

Seeks to maximise exposure to positive ESG factors while exhibiting risk and return characteristics similar to those of the underlying market-cap-weighted index.

Low carbon objective

Constraint included to reduce carbon emissions and carbon reserves intensity by at least 50%.

Exclusionary screens

Tobacco (all producers excluded; retailers, licensors and distributors are excluded if the sale or distribution of tobacco makes up more than 15% of their revenue).
Controversial weapons.
UN Global Compact violators.
Thermal coal (if it makes up more than 30% of a company's revenue).
Civilian firearms (all producers excluded; retailers excluded if the sale of civilian firearms makes up more than 5% of their revenue).
There's no guarantee that the fund will meet its objectives.
How will the change be made?
BlackRock started investing in the new ESG tracker fund on 1 July 2019 and the change will take place gradually to reduce the impact of market movements and the costs of buying and selling assets.
Are there plans to further increase the allocation to ESG funds?
ESG integration is a continuous process and as ESG investing evolves BlackRock will continue to make sure that LifePath takes advantage of new developments where appropriate.
In addition to the explicit inclusion of ESG assets, LifePath is a strategy that is made up of various tracker funds[3] managed by BlackRock's index portfolio managers. As part of their daily activities, the team already uses its considerable powers as shareholder to engage with companies on a range of issues. This is another form of ESG, known as stewardship.
Find out more
You can find out more about LifePath portfolios on our website or by logging in to TargetPlan. Please speak to a financial adviser if you're unsure about what these changes mean for you. If you don't have a financial adviser, you can find one in your area at unbiased.co.uk. There may be a charge for this service.
Please be aware that the value of investments can go down as well as up and isn't guaranteed. You may get back less than the amount invested.
[1] For those investors who have already reached their nominated retirement date
[2] These are target allocations and subject to change.
[3] A tracker or passively managed fund is one where the manager aims to closely match the performance of a benchmark or index, for example, the FTSE 100 before charges are deducted. The manager does this by investing in the same companies and in the same proportions as the index.