Increasing ESG in the Aegon LifePath portfolios
Aegon
Friday, 20 November 2020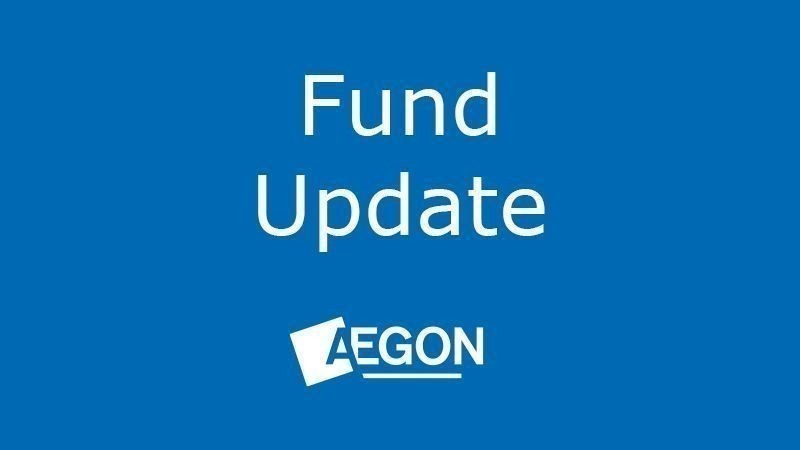 BlackRock is increasing the exposure to investments that have Environmental, Social and Governance (ESG) credentials in the LifePath funds. They're also changing the asset allocations of the funds to improve representation of global equity markets – to do this, exposure to UK equities will be reduced.
The Aegon BlackRock LifePath portfolios are available to workplace investors via our Aegon TargetPlan and Aegon Master Trust fund ranges.
These changes are expected to improve ESG scores and reduce carbon emissions intensity¹, and won't impact the portfolios' investment objectives, benchmark or charges. The changes have already started to take place, and should be complete by mid-2021.
Which funds are affected?
The changes affect the following portfolios:
Aegon BlackRock LifePath Flexi
Aegon BlackRock LifePath Retirement
Aegon BlackRock LifePath Capital
Why is BlackRock increasing ESG investments?
BlackRock believes that environmental, social and governance issues can have a positive impact on long-term financial performance, although there's no guarantee. Therefore it's important to integrate these factors into the investment decision-making process across all its portfolios. This is something that Aegon also believes and we welcome this change.
How much will BlackRock allocate to ESG investments?
The LifePath portfolios already hold some ESG investments. Between September 2020 and mid-2021, this will increase from 27% to 68% for LifePath investors planning to retire in 2050 and beyond.²
LifePath portfolios automatically reduce exposure to riskier assets such as equities (shares) as investors approach their target retirement date, and at present all the ESG investments used by LifePath are equities. So portfolios for those who are close to retirement will hold less ESG investments because they have a lower exposure to equities than investors whose retirement is still some way off.
How we're making the change
To make this change, the LifePath strategies are increasing their existing investment in the ACS World ESG Equity Tracker fund. And from next year they'll also start to invest in the MSCI World ESG Screened index.
BlackRock is also changing the asset allocations of the funds, reducing the exposure to UK equities in favour of global equities to remove the 'home bias' currently in the funds. You can see the changes in more detail in the table below:
LifePath Early Days Fund³
| Investment type | Current allocation | Target allocation4 |
| --- | --- | --- |
| Developed world ESG equity | 28.0% | 34.0% |
| Developed world screened equity | 0.0% | 34.0% |
| UK equity | 14.6% | 0.0% |
| Developed ex-UK equity | 34.5% | 4.3% |
| Global ex-UK developed small cap equity | 9.3% | 9.4% |
| Emerging market equity | 8.8% | 13.3% |
| Global real estate | 4.9% | 4.9% |
Source: BlackRock as of 30 September 2020. The figures above reflect current assumptions based on LifePath UK assets under management of £5.9 billion. For illustrative purposes only. Subject to change without notice. Actual allocations and implementation may change. There is no guarantee that the investment strategy can be successful, and the value of investments may go down as well as up.
³The Early Days Fund is a catch-all representing the fund as it is for those due to retire later than 2050 i.e. before the asset mix starts to change to prepare savings for retirement. Asset allocations will differ for those due to retire earlier. ⁴Target allocation date is mid-2021.
BlackRock will make these changes gradually to reduce the impact of market movements and the costs of buying and selling assets.
More about ESG investments
ESG is a term used to describe ways of responsible investing. It can cover a variety of approaches and themes but mainly covers the consideration of Environmental, Social and Governance related areas in the management of investment funds. Examples of ESG-related considerations are shown below:
Environmental
Social Governance
Governance

Climate change

Human rights

Board independence

Energy efficiency

Product safety and liability

Board diversity

Waste and pollution

Workplace safety

Anti-corruption policies

Water use and conservation

Workplace benefits

Shareholder rights

Deforestation

Employee relations

Compensation structures

Natural resource use

Diversity/inclusion policies

Corporate political contributions

Sustainability initiatives

Data protection

Corporate behaviour/corruption

Clean technology

Community involvement

Green buildings

Nutrition and health Supply chain sourcing

Renewable energy
Find out more
You can find out more about LifePath portfolios, including information on fund-specific risks, on our website or by logging in to TargetPlan. Please speak to a financial adviser if you're unsure about what these changes mean for you. If you don't have a financial adviser, you can find one in your area on the Money Advice Service website. There may be a charge for advice.
Please be aware that the value of investments can go down as well as up and isn't guaranteed. You may get back less than the amount invested.
¹ Source: BlackRock as of 30 September 2020. For illustrative purposes only. Measures calculated using only the equity and corporate bond portions of the portfolio, as ESG data is unavailable for the other asset classes. The ESG Adjusted Score is calculated as the weighted average of the underlying holdings' ESG Scores. It is provided on a 0-10 scale, with 0 and 10 being the respective lowest and highest possible scores. MSCI scores underlying holdings according to their exposure to 37 industry specific ESG risks and their ability to manage those risks relative to peers. Weighted average Emissions intensity measured as metric tonnes / $ million total sales. The ratings, metrics, methodologies and scores may differ from those of other providers.
² Source: BlackRock as at 30 September 2020. The asset allocation figures are based on current assumptions and LifePath UK assets under management of £5.9 billion. For illustrative purposes only. Subject to change without notice. Asset allocations and implementation may change.