Improved lifestyle fund letters and NEW web hub
Aegon
Tuesday, 16 April 2019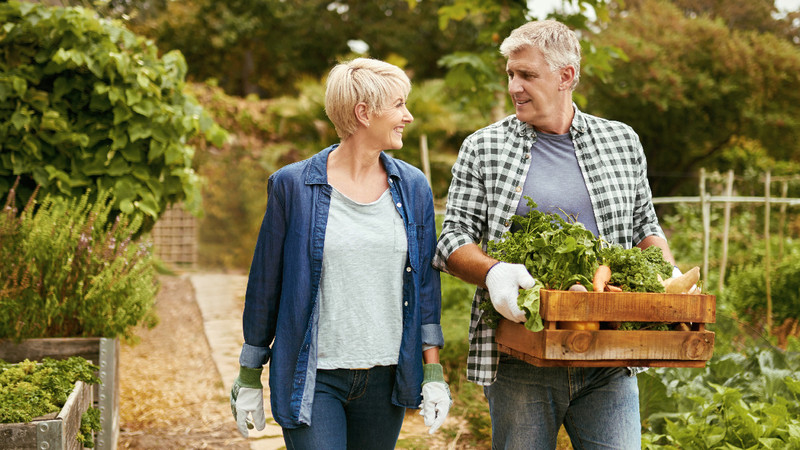 As part of our 'wake up' communications for those approaching retirement, we're improving the letters we send out to investors in lifestyle funds. These will start to go out to investors in our Aegon Workplace Solutions (Aegon Retirement Choices and Aegon One Retirement), Retiready Workplace and Retiready pension plans from April. Letters to investors in our older pension products will start to go out towards the end of this year.
The investments used in lifestyle funds change automatically and gradually as retirement approaches, with the aim of getting investors' savings ready for when they retire. Lifestyle funds are often used as the scheme default fund in company pension schemes. A scheme default fund is the fund someone will automatically be placed in if they don't make an investment decision.
For an investor in the pension products named above, we currently send out two letters. The first at the point when the fund's investments are about to start switching into those better suited to providing the retirement outcome the investor has chosen (annuity*, flexible or cash), and a reminder one month before they're due to retire.
New letters from April 2019
Starting from the middle of April, we'll send out letters (samples below) to all those in lifestyle funds who reach the following trigger points:
The only difference between the letters for Retiready and those for Aegon Retirement Choices (ARC) and Aegon One Retirement (AOR) is the colour of the letterhead (purple for ARC and AOR and green for Retiready) and the helpline number.
As you'll see, the letters give more detail about an investor's current fund, the expected retirement outcome it's targeting, and planned retirement date. It asks them to consider whether they still want the same outcome and whether they still intend to retire when they'd planned to.
While this new process is bedding in we'll also send one-off mailings to:
This is to catch anyone who might be missed.
New lifestyle funds web hub
To help those receiving the letters take decisions about their retirement options, we're also launching a new Lifestyle funds hub on our website, which answers the most common questions we receive from investors about lifestyle funds.
We recognise how crucial it is for investors to understand their options at this time, so you'll see that the letters and lifestyle funds hub emphasise the importance of talking to a financial adviser.
Please use the contact details on the Lifestyle funds hub if you have any questions.
Whatever investors choose to do – stay in existing funds, or move to a new retirement strategy – the value of investments can fall as well as rise. The final value of an investor's pension pot at a chosen retirement date may be less than the amount invested.
Different tax rules and risks apply depending on the retirement outcome investors choose - annuity, flexible income drawdown or cash. Your Retirement Planner can help explain these.
*An annuity is a guaranteed income for life, usually paid monthly.