Improved employee engagement - it's really working
Aegon
Friday, 24 May 2019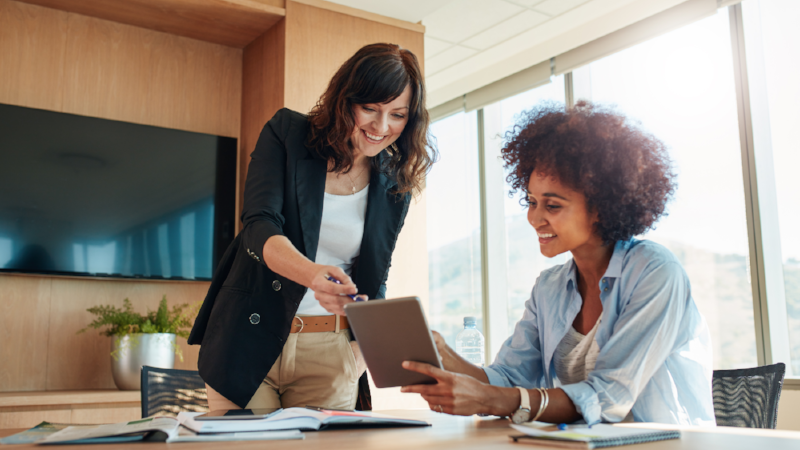 For employers only
We know that as an employer you place a high priority on member engagement when it comes to retirement saving.
To meet this expectation, our proposition creates an ongoing and evolving relationship with members. No longer does it simply announce a scheme, issue annual statements and then contact members as they near retirement. Today it offers an altogether more rewarding experience.
We'll engage with new members on day one, support them throughout their savings journey, and then help them consider how they might take their retirement benefits and generate a retirement income.
This article showcases some of the changes and improvements we've made and the impact they've had. Our primary goal is to turn unengaged members into more active workplace pension participants.
What's changed and what impact have we had?
1. Ongoing engagement has seen a marked improvement. The editorial process behind our quarterly member e-newsletters is delivering a more individual experience to readers. Through the monitoring and measuring of reader engagement, we analyse the data from each e-newsletter to drive and inform the editorial agenda for the next publication.
We've employed a segmented approach to content in relation to member age. This ensures that articles and images are relevant to the stage of a member's pension saving journey.
> The outcome of this work has had an immediate effect. With the e-newsletter being opened by up to 43% of members receiving it, against an industry average of around 18%.
2. We can supply you with ready-to-use sample copy to make your life easier. This material has been crafted by experienced communication specialists. One particular item we've developed is our sample announcement copy, which you can adapt, to tell new employees all about your scheme. The improvement on this copy was to reduce it from three pages, to a more customer friendly single page.
> The outcome has been a far simpler communication to help better engage members with this initial announcement.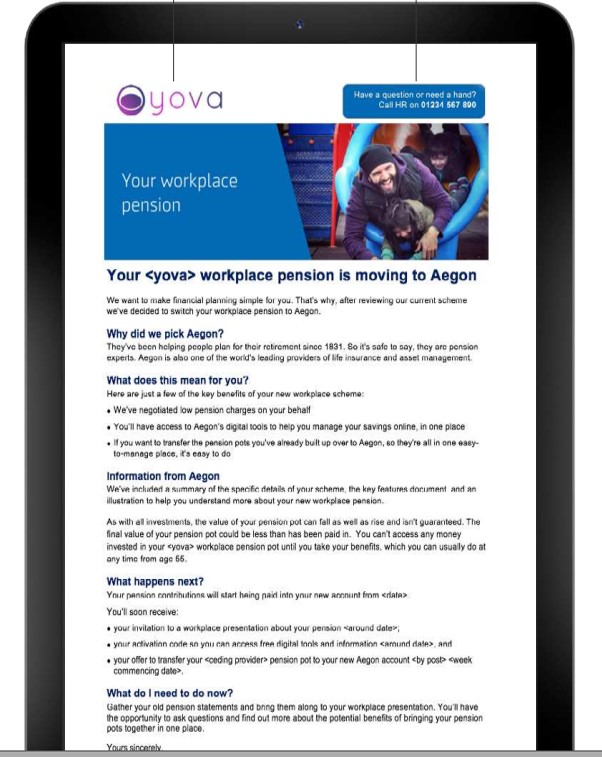 3. Our newly designed welcome journey has had an immediate and positive impact on member engagement and leads them through a series of pension set-up steps. Instead of overloading members with too much information, much of which they cannot act upon until their account is set up, we now deliver a six month programme of email communications with bite-sized nudges.
> The outcome of these new welcome journey emails has been incredibly positive with 34% of members opening the emails, in comparison to an industry average of around 18%.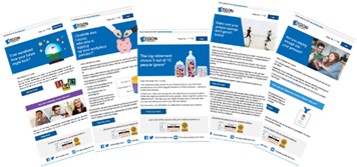 4. One email in our improved welcome journey is to encourage members to log-in and use our online service Retiready.
Because we've been more single minded around this particular message - moving it from the previous and more lengthy announcement communication to a more relevant point in the journey, we've seen great activation results amongst members.
On average, an encouraging 67% of members are activating their Retiready account and giving themselves access to tools, including 'get my score', to help them understand if they're on track for the retirement they're hoping for.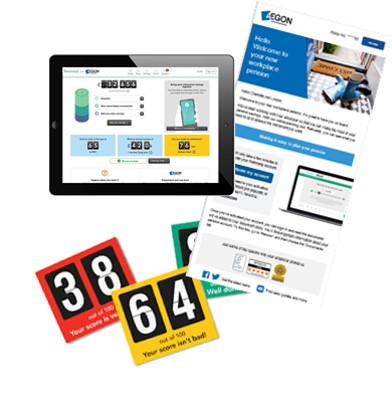 5. All our transfer and consolidation communications have been developed and improved following significant research and insight into what members needed.
This insight was gathered from our extensive customer panel, through in-depth surveys. We thoroughly tested all the communications in focus groups, again involving our customer panel at each stage of development.
> The outcome of this research, along with the improved pension transfer communications, has delivered transfer rates as high as 96% for new schemes. Proving that our approach to achieving this result to be a resounding success, upon which we'll build further.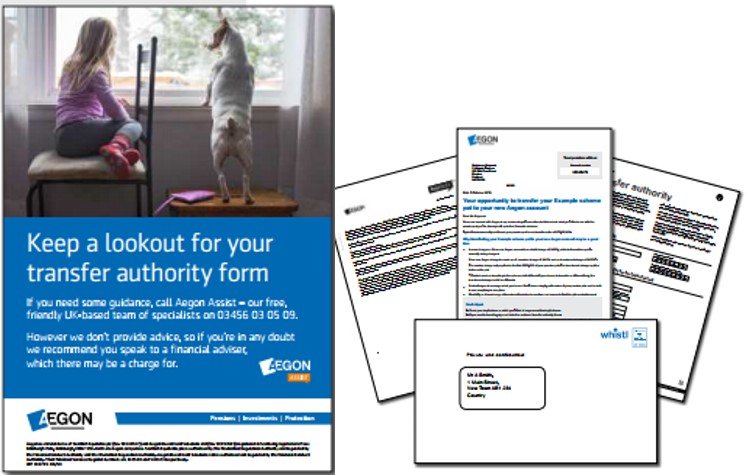 6. We've turned the clock back 10 years. So when it comes to informing customers of their options at retirement, we've tested contacting them on reaching their 45th birthday rather than their 55th.
As time is both the ally and the enemy of the pension saver, this test helped focus them more on creating a retirement plan that will work for them in the right way, at the right time. We signpost customers to our helpful retirement tools in 'Your Retirement Planner'.
When creating the retirement communications we worked closely with a behavioural economics specialist and our own customer panel. This helped us optimise the design and language we've used to create a richer and more effective journey to retirement.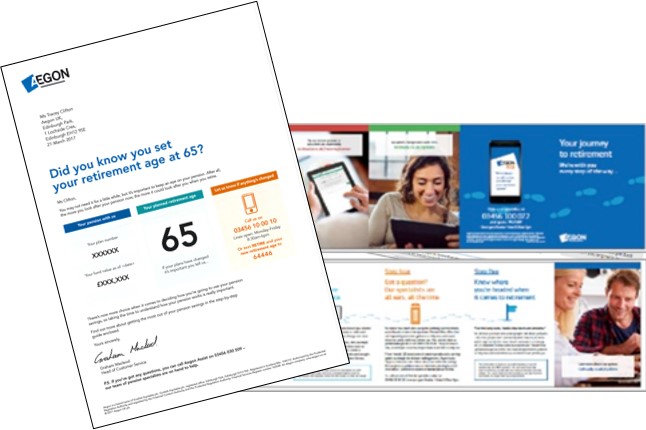 As an employer it's likely you'll be making a significant investment into your workplace pension scheme. Along with what you've seen here, we can help you further leverage awareness of this benefit with our six top tips to engagement. They're designed to assist you with making a practical improvement to the levels of member engagement in your workplace.
Going forwards we'll be continuing to monitor, review and improve our communications wherever possible, to give you and your members the best experience we can.