IGC chair highlights importance of member communication and engagement
Aegon Press Team
Thursday, 4 April 2019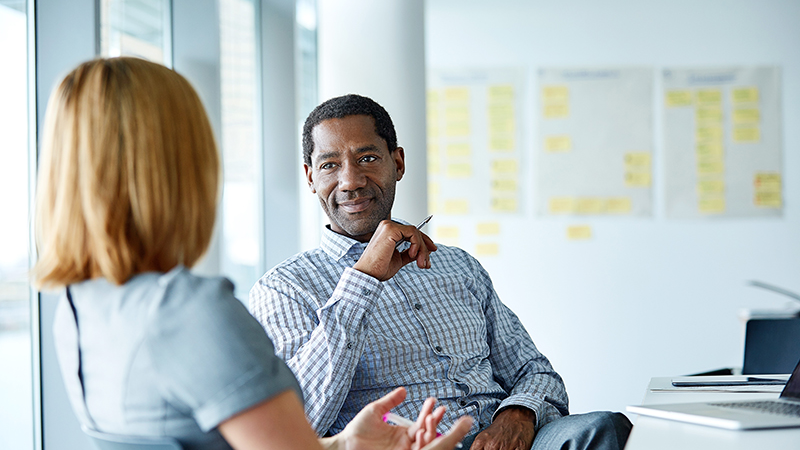 Launching the fourth annual report of Aegon's Independent Governance Committee (IGC), its chair Ian Pittaway comments on the importance of designing communications to be truly engaging. This is particularly important this April, with employee minimum auto-enrolment contributions increasing from 3% to 5%. If members don't appreciate the value of their pension, they may be tempted to opt out or leave. Pittaway also highlights the important role IGCs will play in assessing the value for money of transaction costs.
Ian Pittaway, Chair of Aegon's IGC said:
"Our fourth report coincides with the increase in auto-enrolment minimum contributions. Employees will see their contributions increase from 3% of band earnings to 5%. But with employer minimum contributions also increasing to 3% and with the Government offering valuable tax relief, it would be a bad outcome if members failed to appreciate the value of their pension scheme and opted out.
"IGCs should be focussing on all aspects of workplace pensions that deliver good member outcomes and now more than ever, this includes making sure communications to members are truly engaging. Aegon's IGC is encouraged by the proactive customer research Aegon carries out, and we're particularly keen to see how Aegon is meeting the evolving needs of members across all parts of its workplace book, both new and older.
"Since last year's report, we now have greater insight into the transaction costs fund managers incur across the workplace pension funds Aegon offers its customers. It may be challenging to expect members to accurately assess these in the context of the fund's investment approach and objectives and net investment performance delivered. This means IGCs will play an important role in assessing the value for money of transaction costs alongside other features on behalf of members."
The report can be found at: https://www.aegon.co.uk/about-aegon/independent-governance-committee.html
Further information
Stephanie Melrose
PR Manager
Aegon UK
Tel: 0131 549 6743
Mob: 0774 089 7621
Notes to Editors
The Aegon IGC considers 5 areas of value for money:

Fair charges for services received
Valuable investment solutions
Quality benefits and services
Communication and engagement with customers
Security of customer information and money.

Ian Pittaway has been a partner at Sacker & Partners LLP (Sackers) since 1996 and has worked in pensions since 1982. As senior partner of Sackers, he advises trustees and employers of some of the largest occupational pension schemes in the UK. He is also a professional trustee and a former chair of the Association of Pension Lawyers (APL) and the Association of Professional Pension Trustees (APPT).
In the UK, Aegon offers retirement, workplace savings and protection solutions to well over three million customers and employs approximately 3,450 staff. More information: aegon.co.uk
As an international life insurance, pensions and asset management group based in The Hague, Aegon has businesses in over twenty five markets in the Americas, Europe and Asia. Aegon companies employ over 28,000 people and have millions of customers across the globe. Further information: aegon.com
Aegon is a brand name of Scottish Equitable plc. Scottish Equitable plc, registered office: Edinburgh Park, Edinburgh EH12 9SE. Registered in Scotland (No. 144517). Authorised by the Prudential Regulation Authority and regulated by the Financial Conduct Authority and the Prudential Regulation Authority. Financial Services Register number 165548. An Aegon company.www.aegon.co.uk
© 2019 Aegon UK plc.