IFA saves client £150,000 after close shave with scam
Professional Adviser
Wednesday, 14 October 2020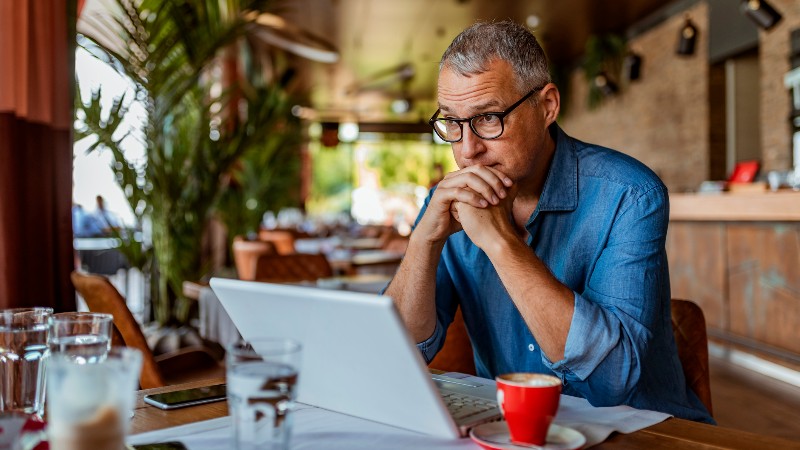 For intermediaries only
A financial adviser saved his client £150,000 after they came into contact with a sophisticated scam that appeared to be a legitimate Prudential product.
Daniel Williams, an IFA at Hull-based Morgan Williams, is part of the Personal Finance Society's (PFS) ScamSmart initiative, and described the scam as"the most sophisticated I've ever seen".
A long-term client nearing retirement had £150,000 in cash after a product matured. They were looking to buy a holiday home in the near future, and were looking for a product to put the money into that protected them from the ups and the downs of the market, in a bid to avoid any risk of losing money for the new home.
Through a web search the client came across something called the Prudential Fixed Interest ISA RMA Bond, which promised guaranteed returns of 3.5% per annum on a five year fixed basis.
The client, who is an engineer, contacted Williams about the product. They said they wanted to invest the £150,000 in the product unless the IFA knew of anything better.
Williams did not recognise the name of the product. He told the client to pause his investment plans until he had the chance to speak to someone at Prudential to confirm the product was legitimate.
Prudential then confirmed the product was not part of their range, and that it was a scam.
The scammers had provided the client with a 20-page prospectus complete with Prudential branding. The prospectus, which has been seen by Professional Adviser, looked almost entirely authentic.
Williams said there were some red flags he picked up on, like the 3.5% guaranteed return. However, he said 3.5% could be"just about believable", and it was not clear cut it was a scam, adding:"It could have just been a product I didn't know."
The client was shocked to hear they had nearly been scammed.
Prudential's fraud team are looking into the scam. A Prudential spokesperson outlined recent steps taking by the firm to help to combat scams.
"To address financial industry scams such as phishing and cold calls that have proliferated in recent months across the industry, we have taken three key actions. The first has been to enhance our monitoring, with the aim of identifying, reporting and shutting down scams purporting to represent M&G plc (Prudential's parent company) or one of its brands as quickly as possible," they said.
"The second has been to work closely with regulators, banks and the wider savings and investments industry to share information on current scams, and best practice on how to target and shut down fraudsters. The third has been to communicate widely with customers and potential customers, giving them support and information on how to spot and report potential scammers."
Local MP contacted
Williams has been a part of the PFS's SmartScam initiative for about 12 months. During that time he has informed Action Fraud about scams, and reported"countless" scams from social media.
Following the run in with the"Prudential" scam, Williams contacted his local MP David Davis to ask the government to do more to help combat financial crime by putting a legal obligation on social media companies and search engines to take down adverts that are potentially damaging to consumers.
"I have reported so many adverts and very few actually get taken down," he added.