How your clients can become a financial wellbeing 'all-rounder'
Aegon Content Team
Monday, 26 July 2021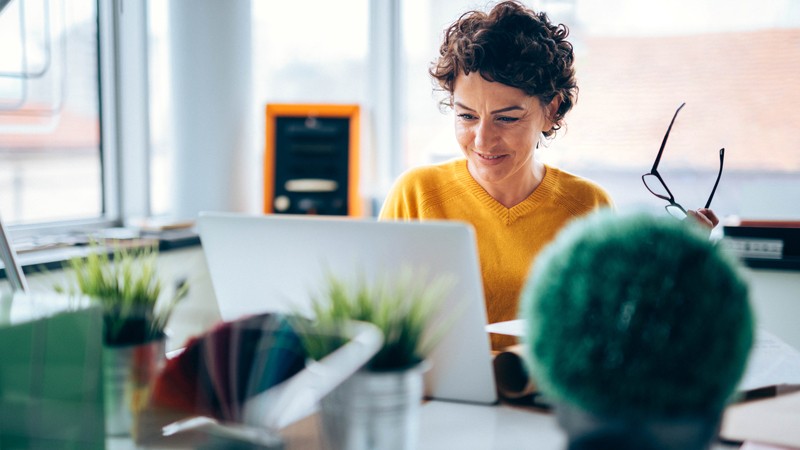 For intermediaries only
At Aegon, our purpose is to help the UK achieve a lifetime of financial security. Financial wellbeing for our customers is an integral part of this. We know financial advisers like you, play a key role in this journey for your clients.
So, to better understand people's relationship with money, our Centre for Behavioural Research conducted extensive research asking 10,466 UK residents a series of questions. The study was nationally representative in terms of location, age and gender, giving us a panoramic view of the UK's financial health, the drivers, and roadblocks of financial wellbeing.
What does financial wellbeing mean?
Financial wellbeing is how people feel about the control they have over their financial future and their relationship with money. It's about focusing on the things that make their life enjoyable and meaningful – both now and in retirement.
One way to look at financial wellbeing is to concentrate on two things:
Financial resilience – having enough to pay for what you need now and in the future.
Focus – paying attention to what really makes you happy.
What we found was that it wasn't always a lack of knowledge but habits and ways of thinking that can prevent people from doing what they should. And that's where joy and purpose comes in.
Our analysis found a mental focus on what makes us feel happy (joy) and useful (purpose) plus a plan to achieve that now and in the future, was a much stronger indicator for financial wellbeing than overall wealth.
And part of finding joy and purpose – or defining them – is to help your clients to fully understand how they think about money and their financial resilience.
The ten financial wellbeing building blocks
Our research revealed that the key to building financial wellbeing is to have money building blocks and mindset building blocks.

But it's also about balance. Even if your clients have their money building blocks nailed, they won't achieve optimal levels of financial wellbeing without a well-considered and focused mindset too.
What was clear from our research was that mindset scores were lower than money scores, and the scores did not improve much, the higher peoples' incomes were.
Find out what our research tells us about each building block.
The UK's financial wellbeing score
Our research gave us a really interesting insight into the UK landscape and we wanted to quantify our findings into something more concrete. Out of this our Financial Wellbeing Index was created.
What we found could change the way clients look at money, for the better. People with the best financial wellbeing scores did well in both money and mindset blocks.
"The best possible combination is to be what we call the 'all-rounder'."
All money and no long-term plan for happiness was no better overall for financial wellbeing than no money and all plan. On average, people in the UK fall somewhere in the middle of having good money and good mindset building blocks.
So what is an 'all-rounder'?
All-rounders are very financial comfortable and can enjoy life now whilst planning for the future. They balance the importance of money and mindset well and are ready for what the future holds.
But only 16% of people are here already.
How to help your clients be an 'all-rounder'
Recognising where your clients are on this scale could help identify ways to help them. Improving the UK's financial wellbeing means working together on the essentials:
Ask them to focus on how/why they spend – do they spend to satisfy a need? Are there cheaper ways to satisfy the same need? This isn't about asking them justify what they spend their money on but to draw more focus on money in and money out as it might help them to rebalance the scale.
Teach your clients how to think long-term – this plays a big part in achieving financial wellbeing. We found the majority are paying the minimum 5% into a pension, plus auto-enrolment matching. When experts have calculated people need to put away closer to 15% a month1.
Ask them to describe their joy and purpose – things your clients do to relax (joy) and things they do to feel competent, engaged or useful (purpose). Tuning into this can also help them focus on how/why they spend money.
Encourage them to think about their future self – who are they, where are they, what does their future look and feel like. If you can't see or feel it too, it's not concrete enough.
Tools to support you
Our in-depth digital flipbook explores our research even further and provides clients with recommendations to help them think and act positively about their future – going deeper than budgeting tools and savings rules an shows how financial wellbeing is possible for everyone.
We've also created our summary of our insight into the nation's financial wellbeing – just for advisers and employers.
Plus our financial wellbeing tool can help your clients identify areas of their financial wellbeing you can work on together.
Find out more about financial wellbeing at aegon.co.uk/financialwellbeing
Source:
1Independent Review of Retirement Income: We Need a National Narrative: Building a Consensus around Retirement Income, page 62. Data source, Pensions Institute, David Blake, March 2016.