How you could improve your health and your wealth
Aegon
Tuesday, 23 February 2021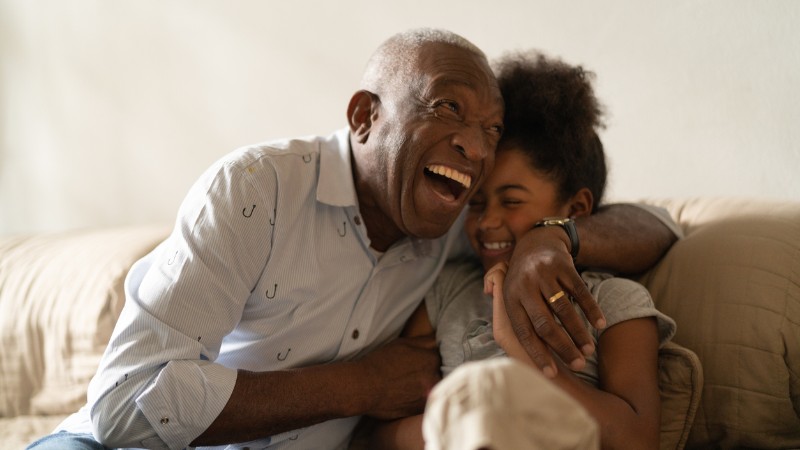 For customers
Pandemic, lockdowns, furloughs, social distancing – just a few of the words that 18 months ago wouldn't have been on many people's lips, but as we work our way through the current coronavirus restrictions, they've become commonplace.
It's not surprising that many of us are finding life difficult at the moment, the current situation is stretching the sunny disposition of even the most positive people. If you're finding it hard to cope – remember there are a number of things you can do to help your mental and emotional health, along with the health of your wallet. Here are five of our favourites.
1. Does the taxman owe you money?
Most of us don't feel totally comfortable dealing with HMRC – as we tend to think we'll end up owing money to the taxman rather than the other way around. But that may not be the case, especially if you've been made redundant in the last year or have been furloughed.
If you pay your tax through PAYE – Pay As You Earn, the method by which employed people pay their taxes each month – HMRC issues your tax code, which your employer then uses to work out how much income tax to deduct from your salary each month.1 If you were earning, say, £30,000 a year, then your monthly tax bill is calculated based on the annual tax bill divided by 12.2 So, if you were only paid your full salary for six months of the year before being made redundant, then you could have overpaid tax, as you won't have received the benefit of your full tax-free personal allowance for the year.3
To reclaim this before the end of the tax year, you can put in a claim for the overpayment using a copy of your P45 with form P50 to make the claim to HMRC, or you can wait until after the end of the tax year and HMRC will automatically issue a P800 tax calculation along with instructions on how to claim any refund.
HMRC also have a service available to estimate how much Income Tax you should have paid for a previous tax year or to check your Income Tax payments in the current tax year – this could help you identify if you qualify for a tax refund.
Remember: the value of the reduction in tax and National Insurance will depend on your individual circumstances, and could change.
2. What makes you happy?
Happiness is most definitely not all about money. The one thing we're all learning right now is how important the small things in life are. So, make a list of all the things that really make you happy and do as many of them as you can – as often as you can.
For example, if you have children, do they like going on a picnic with you? Then why not create a picnic for the garden for a sunny day? You can make it a really special one if you think about what you're taking with you. Or while it's still cold, you could even build a small bonfire one evening to keep warm and toast some marshmallows – but remember to be careful and comply with fire safety measures. Either would be a little out of the ordinary just now and wouldn't cost a lot to put together. These small moments are often the ones that children remember too.
If you don't have children at home, then why not just do this with your nearest and dearest? As long as you stick within the social distancing guidelines in your local area. It's a small treat together no matter how old you are.
3. Are you claiming tax relief for all your work-related expenses?
This is something you can do via a self-assessment tax return, which is used by HMRC to calculate tax on your income. There are allowances you may be missing out on by not submitting a self-assessment return or by failing to notify HMRC either in writing or via your online personal tax account.4
For example, if you're required to have membership of a recognised professional organisation for work – perhaps as an accountant, an engineer, a physiotherapist or a doctor and you pay your own subscription – then you could be able to claim money back from HMRC, as the subscription will be tax-deductible. You'll qualify for tax relief at your marginal rate of Income Tax.
If you're working from home on a full time or parttime basis, which is likely just now because of the coronavirus – you might be able to claim tax relief at your marginal rate of income tax, on a flat rate of £6 per week from 6 April 2020, without having to provide evidence such as bills or receipts. You may be able to claim for additional costs such as heating, home contents insurance or a new broadband connection.
It also works for any specialist work clothes you need to buy yourself – like uniforms and protective equipment – along with study manuals, other equipment, specialist insurance, usage of your own car for work and so on. If you're unsure if you can claim, you can speak to a financial adviser to get more guidance. If you don't currently have one, visit the Money Advice Service.
Like we mentioned earlier, depending on your circumstances, the value of the reduction in tax and National Insurance will vary and might change.
4. Treat yourself
Let's face it, while not going out isn't a lot of fun, the upside is that we're able to save money on the things we aren't able to do right now. Whether that's spending less time down the pub, or perhaps less on meals out or takeaways.
The latest official figures show we spend around 44% of our money on transportation, leisure, culture and housing, and while the latter is still a major cost, much of the rest will be significantly reduced. That means that of the average weekly household spend of £585.60 per week, £257.66 would be on those four items alone.5
So, if you can set aside some or all of these savings – depending on your current financial situation – then let it build up so you can really treat yourself to something special when life finally gets back to normal.
5. Keep as calm as possible
This sounds easy, but this is harder than it might seem. If you can achieve it though, you'll probably feel happier than you otherwise would. Meditation and mindfulness – paying more attention to the 'now' – can help. If these are new concepts for you then there are a few apps that can help get you started, such as Headspace and Calm.
A key aspect of remaining calm is controlling what you can control. So, for example, if you're finding that watching the news is making you feel down, limit your exposure to it.
No matter what you do to improve your health or your wealth, remember that the current pandemic will end at some point, so for now do what you can to keep yourself happy and healthy. Finding small moments of joy in your day, that don't cost the earth, can really go a long way.
Sources:
1 Tax overpayments and underpayments. Data source, GOV.UK, February 2020.
2 Step by step guide in how to calculate tax. Data source, PayFit, February 2020.
3 Redundancy: The Risks, the Rights and the Refunds. Data source, RIFT, July 2020.
4 Self-Assessment tax returns. Data source, GOV.UK, Feb 2020.
5 Family spending in the UK: April 2018 to March 2019. Data source, Office for National Statistics, March 2020.