How To Set Goals Instead Of Resolutions For 2022
Forbes
Tuesday, 15 February 2022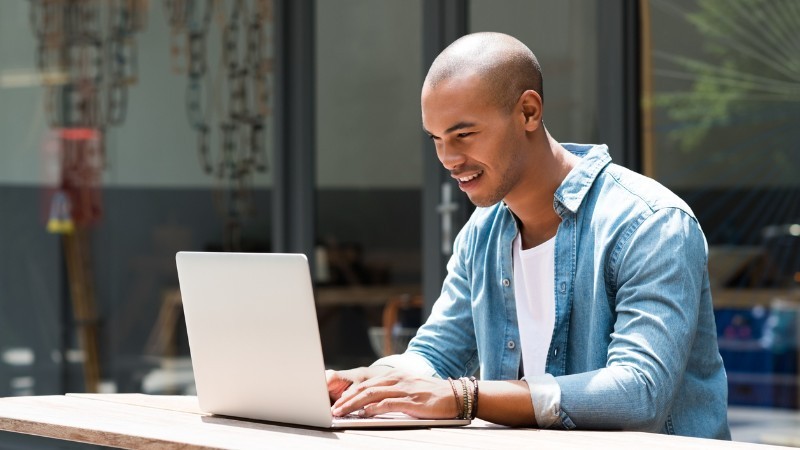 For customers
Looking to get motivated or inspired to start the New Year? Read Maggie Germano's piece to make sound financial decisions for the future.
You probably can't believe it, but it's already February 2022, and we're still living through a global pandemic. Sticking to New Years resolutions is difficult even during a good year, but can be downright impossible right now. That's why it's so important to set goals that are reasonable and important to you, and that you actually have a chance of reaching. This is true every year, but is especially true while we're living in such difficult times.
How do goals differ from resolutions? Well, first of all, a goal has less finality than a resolution. You can work towards, adjust, and shift a goal, but resolutions are kind of an all or nothing thing. Plus, goals can have a clear future deadline, while resolutions feel like they require us to change overnight.
You don't have to be setting goals this year, but if you want to, here are some steps to help you do so.
Celebrate Your 2021 Wins
When January rolls around, we tend to only focus on what we want to do better or differently in the new year. We often don't take the time to recognize and celebrate the things that we accomplished the year before. This is probably especially true during a year like 2021. But it's so important to take the time to celebrate yourself, even if your wins feel small. Surviving 2021 alone is something to be grateful for. So sit down, pull up your notes app or grab a piece of paper, and list out all of the things you accomplished in 2021, big or small, mundane or exciting. You'll probably be surprised at how much you actually did and how proud you are of yourself.
Identify What Didn't Work in 2021
Look back at the goals or resolutions that you set for 2021. Did you reach them? If not, do you understand what went wrong? Perhaps you were trying to transform yourself overnight, rather than giving yourself time. Maybe some of your goals were unrealistic and didn't align with what you're emotionally, physically, or financially capable of right now. Furthermore, maybe you didn't reach your goals because you didn't put systems in place to actually achieve them. For example, if you had a specific savings goal, but didn't set up an automatic direct deposit for it, you were probably much less likely to actually save. It's important to identify systems and automations that you can put into place to allow you to reach your goals without thinking about them as much.
Get Clear On What Is Important To You
When you're setting goals for 2022, make sure you're choosing goals that actually matter to you. It's easy to be influenced by those around us, and by social media, but when we set goals that don't actually align with our own values, we're much less motivated. Plus, it won't actually feel good when we meet goals that aren't important to us. So, sit down and really think about what you truly value and how those values fit in with your goals for 2022.
Get Specific and Measurable
You've probably heard of SMART goals. And you probably think they only apply to corporate America or some other scenario that doesn't apply to you. But the truth is, setting SMART goals can make it a lot easier for you to actually reach them! SMART stands for specific, measurable, achievable, relevant, and time-bound. For example, instead of setting the goals of "saving more money" in 2022, you would say that you want to save X amount of money for X goal by X date. You also want to make sure that your goals are possible to achieve. So if you're on a strict budget without means to earn more income, don't set a savings goal that is far beyond your financial ability. Being realistic and measurable will allow you to actually meet your goals.
Check In And Celebrate All Year
Don't set your 2022 goals now and never check in again until January 2023. That's a recipe for failure and disappointment. Set times throughout the year that you can check in and see how you're doing in regards to your goals. It doesn't have to be every week, but make sure it's every month or so. That way, you can adjust or change your goals if you are completely off track or have even exceeded the goals already. Plus, this gives you an opportunity to celebrate yourself as you meet your goals.
Good luck this year!
This article was written by Maggie Germano from Forbes and was legally licensed through the Industry Dive Content Marketplace. Please direct all licensing questions to legal@industrydive.com.