How to save £10k by the end of 2022
Aegon Content Team
Monday, 7 February 2022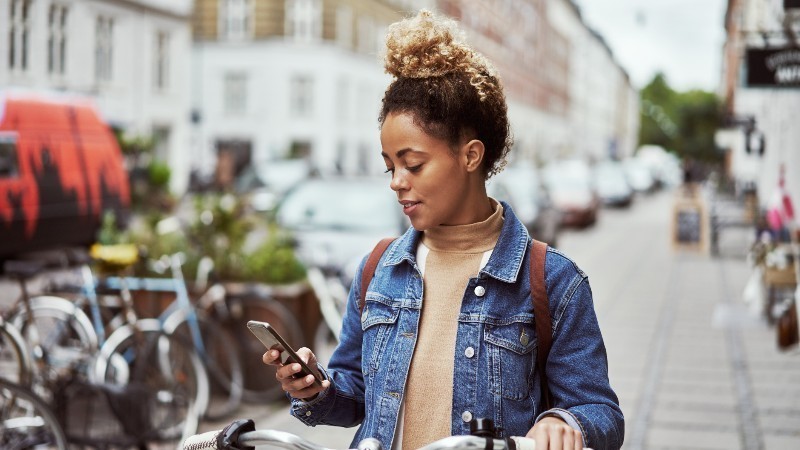 For customers
Is saving one of your top priorities this year? With the right approach, some inspiration and lots of discipline, you could make that dream a reality.
Let's start by saying that we know this is large amount of money. If reaching £10,000 seems impossible, don't be put off – you can still save a lot, albeit in line with your income and any expenses.
Of course, committing to an ambitious goal takes time and effort. You might need to develop new financial habits and give some thought to mindset factors, but if you're able to stick to a plan, you'll probably be surprised how much money you could save.
If saving is one of your top goals for 2022, here are some things to think about so that you can save as much as you can. This article isn't financial advice, and if you're in any doubt about what's best for you – we'd recommend you speak to a professional financial adviser.
Firstly, here are 4 simple top tips to keep in mind while saving:
Know why you want to save. Are you in need of a deposit for a new house, do you want a new car, or is it to help put your child through university? You might even just be after a bit of a safety net or a rainy-day fund.
Set yourself a target amount based on what you're saving for and then create a plan to achieve that goal. Having a number in your mind, such as £10,000, can help motivate you and visualise how much you'd like to save.
Save as soon as you get paid. By treating your savings like an expense, it removes the temptation to spend.
Track your progress. Check in during the year and see if you're aligned with your goals.
Try cutting unnecessary spending
If you're not consciously measuring your outgoings it's almost inevitable you're already overspending. So, the first step in reaching that £10,000 target is a bit of housekeeping. 
We all do it – subscribe to magazines we don't read, sign up for gym memberships we don't use, or opt in for too many TV packages. This is one of the easiest ways to get money back in your pocket. So, the first thing to do is check your standing orders and direct debits, be honest about what you need and scrap what you don't. 
Let's break it down. The average gym membership is typically £40 a month – that's £480 a year.1 TV deals set you back around £29 a month – that's £348 a year.2 Both of these could easily be swapped for free alternatives, such as running or football and free TV services, such as Freeview or Pluto.tv.

Another thing to consider is that lots of little adjustments like this can really add up. For example, the average price for a regular latte in the UK is £2.63.3 While this price might seem small, as a one-off purchase, if you go for a coffee three times a week this adds up to £410.28 a year on coffee – or £957.32 if a takeaway coffee is a daily habit. By making your coffee at home instead of going out, it could save you some money in the long run.
Potential saving from the above examples: £1785.32
Try a spending fast
A good way to jump-start your savings is to try a spending fast. A spending fast is simple – categorise your shopping habits into certain groups. By planning ahead, you can separate your spending needs from your spending wants. By identifying what categories you can give up, consider stopping your spending for a certain period of time.
For example, the average person spends £1,123.20 a year on new clothing and a further £2,153.38 on dining out.4 These are popular areas to try a spending fast on – you could give up buying new clothes for half the year and stop eating out for the other half.
Potential saving: £1,638.29
Keep your travel costs low
The pandemic gave most of us the chance to work from home, something that has stuck with us after lockdown was lifted. The benefit is reduced travel costs. For example, a season ticket from Didcot Parkway to London Paddington costs £5,544. Elsewhere, a season ticket to travel from Leeds to Manchester Piccadilly would cost you £2,744 a year while a regular commute from Glasgow Queen Street to Edinburgh Waverly would be £4,268.5 Taking an average of all these prices, you could save £4,185.33 a year by working from home.
Working from home full-time would mean this money stays in your pocket. But of course, you do need to offset that against any increases in your home energy bills, which we'll look at next. 
If driving was part of your commute, you may find you have less use for your car. That's an opportunity for some households to downsize from two (or more) cars to one, or even moving to a car share scheme. Members of the UK's biggest car sharing community, Liftshare, save an average of £1,000 a year.6
Potential saving: £5,185.33
Consider switching providers
We all know that fuel bills are rising, to the extent that some smaller, and cheaper, energy providers have gone bust. While it may still be worth looking around for a cheaper deal on your energy – especially if you're coming to the end of a fixed-rate tariff – you may want to consider some other ways to save on your energy bills.
For example, by turning down your thermostat by just one degree, you could save yourself £80 a year.7 And by turning off electrical products that are usually on standby, you could save around £35 a year. You could also save 2.8% on electricity and 2% on gas bills using a smart meter.8 Given the standard UK dual fuel energy bill is around £1,138 a year, this could mean a saving of £27.31 a year just by having a smart meter.9
You may also be able to claim tax relief from HMRC for additional household costs if you have to work from home on a regular basis (either for all, or part of the week) and your employer doesn't cover your extra costs.
You can claim tax relief on £6 a week, without having to provide any receipts or invoices.  For example, if you pay the 20% basic rate of tax and claim tax relief on £6 a week you would get £1.20 a week in tax relief – that's £62.40 a year.10
If your additional costs are more than £6 a week and you have invoices and receipts to evidence this, you may be able to claim tax relief for gas and electricity, metered water and business phone calls – but only for the part that relates to work, and not for personal reasons. You'll get tax relief based on the rate at which you pay tax. Remember the value of any tax relief will depend on individual circumstances, check if you're eligible on the government's website.
Other ways to save money by switching providers includes a simple swap to a cheaper supermarket for your weekly shop or considering using 0% balance transfer options to cut the interest on any credit card debt and lower the cost of borrowing. The typical UK credit card debt per household is £2,033.11 The average interest rate a year is 16.16%, so by moving your balance to a 0% card, you could save around £328.55 a year on interest. Bear in mind that these types of credit cards often come with a balance transfer fee and that the interest rate, promotional period and credit limit you are offered will depend on your individual circumstances. MoneyHelper, which is a free and impartial service, explains this in a bit more detail.
Potential saving: £533.26
Boost your incomings
It's not all about saving. You can also make extra cash in a number of relatively easy ways. If you happen to be good at anything useful to others, such as DIY or gardening, you could trade that skill for something you need in the sharing economy. For instance, if you're interested in arts and crafts, you could sell some of the things you make.
You could also simply offer your time for things, such as dog walking. You can sign up to be a dog walker on websites like Rover. Hourly rates vary depending on where you live, but the average is £20.12 Let's say you do this once a week – this adds up to £1,040 a year.
Potential saving: £1,040
Stick with it
By working smarter to create savings and extra income, you might be surprised how much you can have in your pocket at the end of the year. These examples alone would give you an additional £10,000 in a year, and this is just scratching the surface of the many ways you could improve your finances. The key is to keep tracking your progress to help you stick to your savings goal.
Sources
1How to get a cheap gym membership, Data source, MoneyHelper, September 2021.
2Broadband and TV comparison made simple, Data source, Broadband choices, November 2021.
3Revealed: The UK Cities Paying More for Their Coffee, Data source, ThinkMoney, July 2020.
4 Family spending in the UK, Data source, ONS, Research conducted in April 2019 to March 2020, Report released March 2021.
5Save over 1/3 with a Season ticket, Data source, Trainline, November 2021.
6Liftshare, Data source, Liftshare, November 2021.
7How to reduce your bills with our energy saving tips, Data source, USwitch, May 2021.
8Top 10 energy saving actions for your home, Data source, Energy Saving Trust, October 2020.
9Infographic: Bills, prices and profits, Data source, Ofgem, October 2021.
10 Claim tax relief for your job expenses: Working from home, Data Source GOV.UK, as at December 2021.
11The Money Statistics October 2021, Data source, The Money Charity, August 2021.
12 Become a dog walker, Data source, Rover, as at March 2022.