How to improve your scheme's health and stay compliant
Aegon Content Team
Monday, 6 September 2021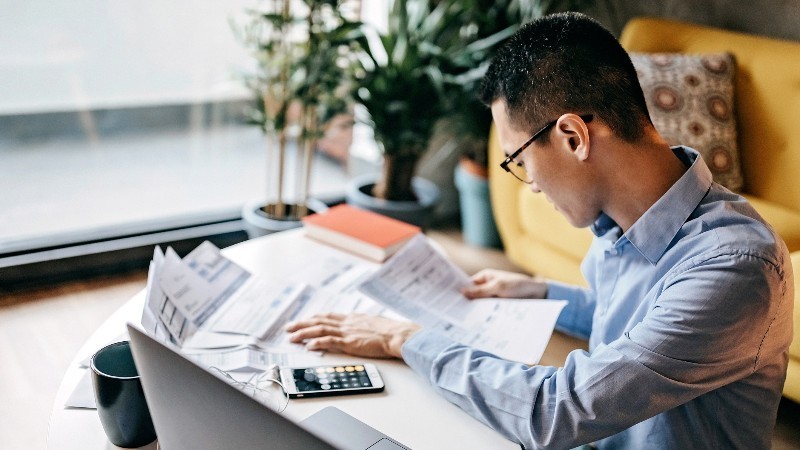 For employers only
Even as lockdown measures ease, we know that many businesses and their employees are understandably still feeling the strain. But even if the current environment is chaotic – you can still take important steps to demonstrate your commitment to your employees today and into the future.
One of those important steps is to reexamine your workplace pension scheme and measure its current health.
Amid economic uncertainty and workforce changes – as an employer – you're probably thinking about looking after your employees interests and making sure their pension benefits scheme continues to perform effectively. Employees current lives might be marked with an element of stress and anxiety, so any positive steps you can take will be appreciated, while potentially building their trust and engagement.
According to The Pensions Regulator (TPR), employers should manage several tasks well to effectively run their workplace pension schemes. Those tasks include making appropriate contribution decisions, effective and efficient administration, and protection of assets.
To help with this, TPR's website provides guidance on the impact of Coronavirus on the pensions benefits system. Take a look at this page to find out more about the risks that can affect your scheme and its members, and how to make sure you can continue to pay contributions.
Consider following these steps to keep your workplace pension scheme in check:
Activate your scheme's business continuity plan
Your pension scheme's continuity plan (BCP) was designed for circumstances such as these. You have most likely put your plan into action already, but have you taken a moment to assess how it's working? Think about taking the time to ask, and answer, the question: Is our business continuity plan robust and effective?
Your scheme's BCP should make it possible for you to continue paying pension benefits and continue contributing to current employees' pension accounts.
Review your scheme's scam protection
Your BCP should also guard against pension scams – which the Financial Conduct Authority (FCA) has warned, are on the rise during the recent economic uncertainty. Now is a good time to make sure your workplace pension scheme is protected and that your members are aware of the risk of scams. If members are interested in transferring their pensions – they should be warned of the risks and get appropriate financial advice before making a decision.
TPR recommends directing members to online information about pension scams and determining whether you need to put in place more robust protection.
The ScamSmart website offers detailed information about various pension scams and can help employers and their employees determine whether an opportunity is legitimate or a scam. The Money and Pensions Service also offers valuable resources for avoiding scams.
Determine whether you need to change your contributions
Ideally, employers will continue to maintain their normal contributions to their pension schemes. However, if you believe you'll need to reduce or suspend employer contributions to your pension scheme, TPR offers guidance and information for making a change. For example, before suspending contributions to your employees' pension scheme, TPR expects that you'll have also suspended shareholder payments or other funds that are leaving the company.
Former employees who are already receiving benefits are likely relying on those benefits to meet day-to-day needs. If you expect that your pension scheme will not be able to continue to pay its pension obligations, it's important to report that to TPR and begin taking necessary steps.
Talk to your members about financial wellbeing
Financial wellbeing could be seen as a core part of employee's overall wellbeing. If you've not heard the term before, 'financial wellbeing' refers to how people feel about the control they have over their finances – as well as how they could respond to financial unpredictability and any unforeseen expenses. 
The current economic outlook could have had some consequences for your employees and their families. Knowing how to talk to them about such a sensitive topic can be crucial, as when employees have poor financial wellbeing, their ability to do their jobs well can suffer.
The current pandemic and resulting economic damage have led to an unprecedented global situation, and most employers and employees are doing their best to maintain normality. Taking time to assess your pension benefit scheme is an important way of taking good care of your employees during this trying time. By doing so, and communicating with employees about any changes, you can demonstrate that you continue to look out for the best interests of them today and in the future.
During these uncertain times, we're here to provide support when it comes to helping you maintain your scheme's health in this new environment. To see answers to some of our most frequently asked questions – watch our new video series.